Why should I choose this course?
PRACTICAL APPLICATION

– Apply your training to the real world by working on live projects in association with our industry networks

SPECIALISE YOUR STUDIES

– Select from our portfolio of optional modules and take on an independent research project covering an area of the industry that interests you
INDUSTRY APPROVED – Study at an ITT Centre of Excellence and gain professional recognition with a degree accredited by the Institute of Hospitality
Our facilities
Students on our tourism courses at University College Birmingham have access to outstanding simulation facilities in our brand new Aviation and Tourism Suite. Our learning spaces on campus also provide ideal environments to build your knowledge, from lecture theatres to interactive group working spaces and extensive library resources.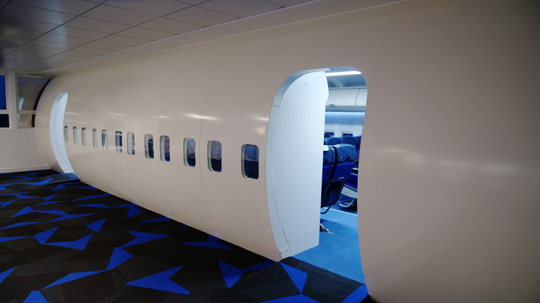 Our new Aviation and Tourism Suite features a state-of-the-art mock plane cabin, as well as check-in areas and Galileo GDS system for training students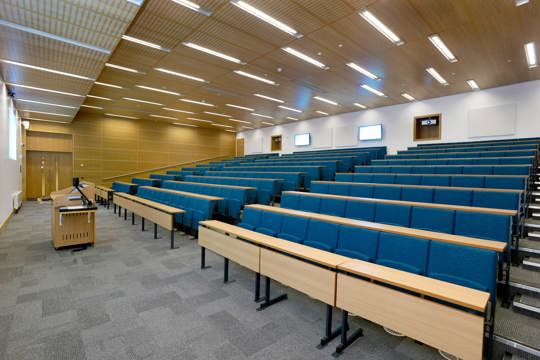 Our campus buildings feature lecture theatres equipped with the latest technology, as well as comfortable tutorial and seminar rooms and private meeting rooms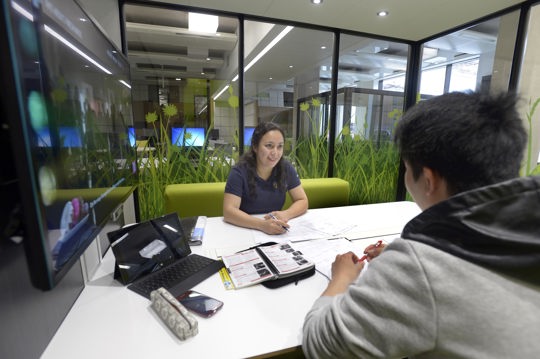 Located in our McIntyre House campus, ThinkSpace features glazed study pods to discuss group projects and glass wipe boards to mind-map your ideas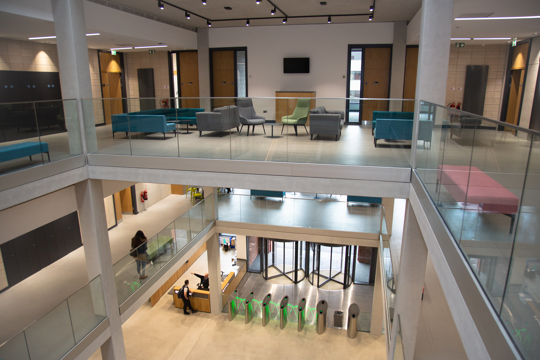 Our new £44 million Moss House campus includes an exhibition space to showcase your work to assessors and prospective employers, as well as our Enterprise Hive service which helps budding entrepreneurs with start-ups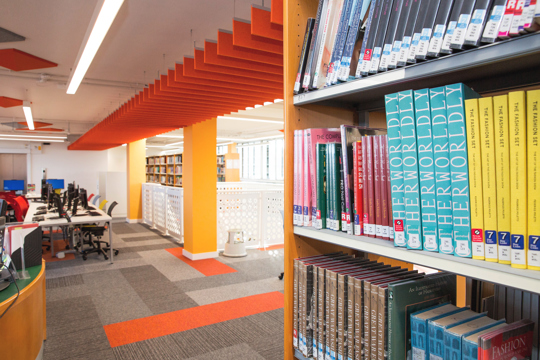 Our library facilities offer more than 50,000 print resources and over 60 million digital resources, with expert support from qualified library professionals and research specialists
Aviation and Tourism Suite
Take a look around our Aviation and Tourism Suite that features exciting simulation facilities for students on our aviation, travel and tourism courses.
Course breakdown
Managing Tourism Activity
This module examines a range of contemporary, controversial and provocative themes impacting upon tourism and you will evaluate different strategies implemented by tourism providers and destinations. You will look at how to drive sustainable, ethical and responsible tourism within a dynamic environment.
Tourism Crisis Management
The tourism industry can be susceptible to 'shocks' fuelled by political, economic, social and environmental factors, and a downturn in demand can be catastrophic for a destination. You will examine the volatility of tourism's international environment, the impact of unexpected events on tourism activity and tourist flows, and devise tourism crisis management plans and evaluate recovery strategies.
An opportunity to consolidate your financial planning knowledge, you will learn how to synthesise and evaluate business performance and strategy. You will develop an in-depth knowledge of financial concepts and how companies portray themselves through their annual reports.
This is an introduction to the discipline of anthropological studies to help you examine your own cultural values, norms and behaviour. You will juxtapose these with an understanding of other cultures and how it impacts these values. This module will benefit you if you are looking to go into future roles in expedition leadership or travel.
You will study tourist destinations in the context of social, economic and environmental change. You will look at destinations from the perspective of visitors and hosts while examining the effectiveness of the strategies employed to maximise the benefits to all stakeholders.
Organisational Learning in Tourism
By developing a business proposal, you will gain an appreciation of the business challenges currently being faced by the travel and tourism sectors, analysing the role of various strategies within the industry. Not only will this module give you practical insight into strategic practices, it will also develop your skills ready for full-time employment.
Dark and Thanatourism Management
You will study a niche, yet important, component of the tourist attraction and exhibition sector. You will draw upon current thinking and research as well as incorporating up-to-date industry trends and examples linking into history, society, politics, ethics and the future of the industry.
Adventure Tourism Issues and Futures
You will critically explore current issues within the adventure tourism industry, gaining an understanding of the impact of these issues and how they might be managed in the future, developing innovation and creativity in the industry.
Festivals and Events Tourism
You will study the policy and planning issues surrounding festivals management, events tourism and destination management. You will understand that the links between heritage, culture, the arts and festivals are very important, and you will look at promoting and enhancing destinations as part of a regional tourism strategy.
We live in an interconnected world, so it's important to examine how organisations explore new market opportunities beyond national boundaries. As a result, you will become more aware of the technological, communication and transportation challenges businesses face and the options they consider when seeking a foothold in a new country.
You will have the opportunity to engage in an independent research project of your choice. You will have support with preparing your proposal and understanding the competent characteristics of good research. An appointed tutor will help guide you through this important and rewarding process.
Enterprise and Innovation Showcase
This will provide you with the opportunity to demonstrate your capabilities in researching, planning and delivering an industry or community-related project. You will research a new business product, service or system within food and beverage enterprises and develop it into an idea that you can exhibit at an event to your peers and industry professionals.
The modules listed above for this course are regularly reviewed to ensure they are up to date and informed by industry as well as the latest teaching methods. On occasion, we may need to make unexpected changes to modules – if this occurs, we will contact all offer holders as soon as possible.
Academic: A relevant HND or a foundation degree in the areas of Tourism Management or Tourism Business Management, with 240 credits.
If you are unsure if your previous qualification is suitable, please contact us before completing an application. You can complete our enquiry form here or call us on 0121 604 1040
EU/international students
Academic: European and International qualifications studied in a relevant subject matter will also be considered. Applicants will need to have achieved 120 ECTS or equivalent (European Credit Transfer).
If you are unsure if your previous qualification is suitable, please contact us before completing an application. You can call us on 0121 604 1040 or complete our enquiry form:
Teaching
Below sets out our intention for how teaching will look in the 2021/2022 academic year for each level/year of this course. You can view more information on our teaching plans here.
Assessment
Estimated breakdown of assessment for this top-up course:
Coursework – 92%
Practical assessment – 8%
Our teaching and assessment is underpinned by our Teaching, Learning and Assessment Strategy 2021-2024.
As a new student studying this degree full-time, you will receive £300 per year via our Kick-Start Scheme (eligibility criteria applies). This scheme will support your studies and future career by contributing to course-related materials, uniform or selected items on campus. You might even qualify for an additional £500 per year.
UK/EU students
If you are a UK/EU student enrolling on a full-time foundation degree or a BA/BSc in 2020/21, your fee for this academic year will be £9,250 per each full year. A half year tuition fee is £4,625. UK/EU students do not pay tuition fees for any placement periods.
International students
If you are an international student enrolling on a a full-time foundation degree or a BA/BSc in 2020/21, your fee for this academic year will be £11,500 per year.
If you complete a placement year, there will be an administration fee of £500 for a full year, or £250 for a half-year placement.
UCBconnect - meet other students on your course
Starting university is an exciting time, but we understand that it can sometimes feel a little daunting. To support you, we have created a platform called UCBconnect, where you can meet other students who have applied for the same course at University College Birmingham, before you start studying here.
As soon as you have been made an offer, you will be sent an invitation via text and email to complete your user registration and join UCBconnect. For more information, please visit ucb.ac.uk/ucbconnect.
Join the conversation and check out the latest updates from our Department of Hospitality and Tourism.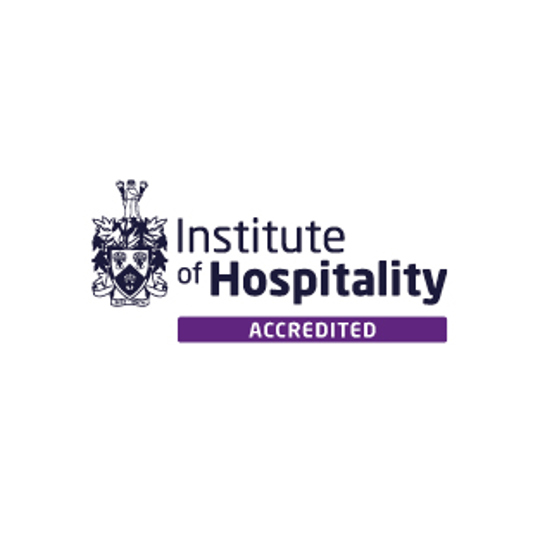 This course is accredited by the Institute of Hospitality.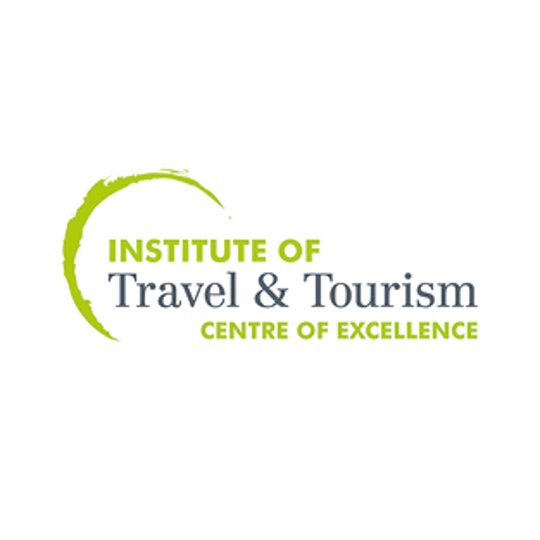 University College Birmingham is a recognised Institute of Travel and Tourism Centre of Excellence.
Accreditations, endorsements and partnerships
University College Birmingham works with a wide range of organisations to ensure you receive the best possible training and qualifications recognised by industry.
of graduate employers say relevant experience is essential to getting a job with them
Work experience
Work experience is vital for learning how to apply your training in the real world and for building your confidence and skills before you finish your course – and it may even lead to a job when you graduate. Our hired@UCB team can help you find suitable work experience.
We encourage students on our BA International Tourism Business Management top-up course to gain work experience throughout your studies.
Work alongside experts in your sector
A snapshot of some of the employers we have worked with:
Hotel Istra (Croatia)
ClubHouse Adria (Croatia)
Greenwich Golf and Country Club (USA)
Comptoir Libanais (Birmingham)
Harvester (Kingswinford)
Due to the ongoing coronavirus pandemic, please be aware that opportunities to travel abroad for placements, project work or residential trips may be affected by government travel restrictions. Please visit our
updates and FAQs page
for information.

The University is well-known for its tourism courses because of the number of opportunities it offers to students. The residentials organised have been a real highlight. While they are all closely linked to your modules, you also still get time to explore destinations fully and make some unforgettable memories.
Career opportunities
The example roles and salaries below are intended as a guide only.
Event manager
Average Salary: £33,000
Marketing executive
Average salary: £26,500 – £30,500
Tourism officer
Average Salary: £24,500
Project manager (graduate)
Average Salary: £39,197
Tour manager
Average Salary: £27,500
Travel agency manager
Average Salary: £35,000
hired@UCB
We are here to support your career goals every step of the way. 

James' Story
James' degree has been so invaluable, his zero calorie sauces and syrups company is on course for an eight-figure turnover.