Why should I choose this course?
INDUSTRY APPROVED – Study at an ITT Centre of Excellence and gain professional recognition with a degree accredited by the Institute of Hospitality

SPECIALISE YOUR STUDIES

– Choose from a wide range of optional modules including festivals and events, financial strategy or social media marketing

IN-DEPTH RESEARCH

– Carry out your own research project and gain specialist knowledge on a subject that matches your interests and future career aims
TEAM SCOTLAND PARTNERSHIP – Our University will be the home for Team Scotland at the 2022 Commonwealth Games in Birmingham, offering exciting opportunities for our students to work with the team and its athletes
Our facilities
University College Birmingham is renowned for its outstanding food and hospitality training facilities. Our award-winning restaurant on campus provides the perfect environment for students on our hospitality courses to boost their skills across different service styles.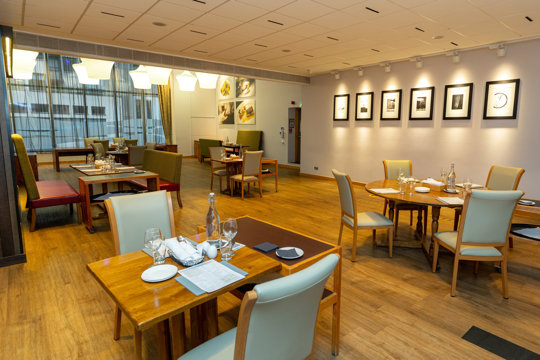 Open to the public, our AA Rosette Highly Commended restaurant on campus – Restaurant at Birmingham College of Food – will arm you with hands-on skills, from serving fast food to silver service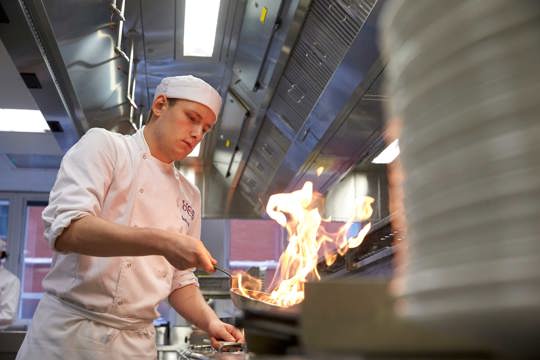 Our training restaurant and industry-standard kitchens provide you with a unique behind-the-scenes view of the hospitality and catering industry during your studies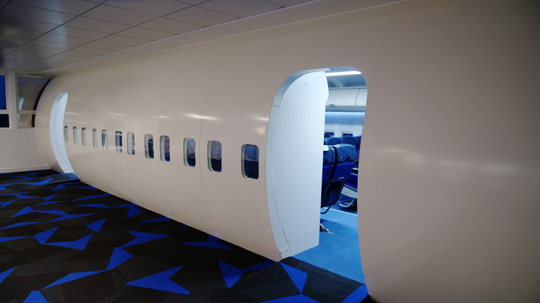 Students on our tourism courses also have access to our new Aviation and Tourism Suite, featuring state-of-the-art facilities including a mock plane cabin
Course breakdown
Hospitality Operations Management
You will evaluate and apply operations management concepts and techniques to hospitality operations in an international context. You will look at quality and performance management within the industry and how effective management leads to strategic objectives.
International Destination Management
Designed to facilitate the study of tourist destinations in the context of social, economic and environmental change, this module will allow you to examine destinations from the perspective of visitors and hosts. You will also study the effectiveness of strategies employed to maximise the benefits to destination stakeholders.
An opportunity to consolidate your financial planning knowledge, you will learn how to synthesise and evaluate business performance and strategy. You will develop an in-depth knowledge of financial concepts and how companies portray themselves through their annual reports.
Strategic Human Resources Management
In order to offer meaningful career pathways, what sort of strategies should a business consider? How can it meet the challenges it faces while creating an environment that retains talented employees? You will be exploring contemporary strategies in HR that shape benchmark employers in the industry.
This is an introduction to the discipline of anthropological studies to help you examine your own cultural values, norms and behaviour. You will juxtapose these with an understanding of other cultures and how it impacts these values. This module will benefit you if you are looking to go into future roles in expedition leadership or travel.
Festivals and Events Tourism
You will study the policy and planning issues surrounding festivals management, events tourism and destination management. You will understand that the links between heritage, culture, the arts and festivals are very important, and you will look at promoting and enhancing destinations as part of a regional tourism strategy.
Cross-cultural and Global Management in Hospitality
You will explore the ways in which a culturally diverse organisation can make use of a diverse range of perspectives offered by international team members and their varied expertise. You will focus on employees who have a global perspective in achieving success for their organisation by implementing international strategy with an awareness of cross-cultural differences.
Innovation and Creativity Management in Hospitality and Tourism
The theme for this module is the 'future environment', which gives you the opportunity to explore and analyse the innovation process in the service sector. You will understand that change is an essential component of the managerial process as you develop new products and services for use in the industry.
Digital and Social Media Marketing
Digital marketing channels are revolutionising the manner in which all businesses operate and market their business activities. Everyone is looking for opportunities to enhance and support their core marketing communications objectives in this customer-centric multi-channel environment. You will be learning digital marketing principles, the role of social media and how to apply them to create a successful strategy.
You will explore the success of independent and chain organisations, including fast-food operations and high street coffee enterprises. You will investigate businesses through online research and personal experience to identify value proposition. This will support your understanding of how brand management, service technology and social media are being used and adapted to meet changing consumer expectations.
Personal Effectiveness and Behavioural Skills
You will identify ways to improve your professional and personal potential by making positive changes and managing yourself. You will benefit from developing your soft skills and self-awareness, which will help you achieve success when managing people.
Dark and Thanatourism Management
You will study a niche, yet important, component of the tourist attraction and exhibition sector. You will draw upon current thinking and research as well as incorporating up-to-date industry trends and examples linking into history, society, politics, ethics and the future of the industry.
You will have the opportunity to engage in an independent research project of your choice. You will have support with preparing your proposal and understanding the competent characteristics of good research. An appointed tutor will help guide you through this important and rewarding process.
Enterprise and Innovation Showcase
This will provide you with the opportunity to demonstrate your capabilities in researching, planning and delivering an industry or community-related project. You will research a new business product, service or system within food and beverage enterprises and develop it into an idea that you can exhibit at an event to your peers and industry professionals.
The modules listed above for this course are regularly reviewed to ensure they are up to date and informed by industry as well as the latest teaching methods. On occasion, we may need to make unexpected changes to modules – if this occurs, we will contact all offer holders as soon as possible.
Academic: A relevant HND or a foundation degree in the areas of Tourism and Hospitality Management, with 240 credits.
If you are unsure if your previous qualification is suitable, please contact us before completing an application. You can complete our enquiry form here or call us on 0121 604 1040
EU/international students
Academic: European and International qualifications studied in a relevant subject matter will also be considered. Applicants will need to have achieved 120 ECTS or equivalent (European Credit Transfer).
If you are unsure if your previous qualification is suitable, please contact us before completing an application. You can call us on 0121 604 1040 or complete our enquiry form:
Teaching
Below sets out our intention for how teaching will look in the 2021/2022 academic year for each level/year of this course. You can view more information on our teaching plans here.
Assessment
Estimated breakdown of assessment for this top-up course:
Coursework – 68%
Practical assessment – 24%
Written examination – 8%
Our teaching and assessment is underpinned by our Teaching, Learning and Assessment Strategy 2021-2024.
As a new student studying this degree full-time, you will receive £300 per year via our Kick-Start Scheme (eligibility criteria applies). This scheme will support your studies and future career by contributing to course-related materials, uniform or selected items on campus. You might even qualify for an additional £500 per year.
UK/EU students
If you are a UK/EU student enrolling on a full-time foundation degree or a BA/BSc in 2020/21, your fee for this academic year will be £9,250 per each full year. A half year tuition fee is £4,625. UK/EU students do not pay tuition fees for any placement periods.
International students
If you are an international student enrolling on a a full-time foundation degree or a BA/BSc in 2020/21, your fee for this academic year will be £11,500 per year.
If you complete a placement year, there will be an administration fee of £500 for a full year, or £250 for a half-year placement.
UCBconnect - meet other students on your course
Starting university is an exciting time, but we understand that it can sometimes feel a little daunting. To support you, we have created a platform called UCBconnect, where you can meet other students who have applied for the same course at University College Birmingham, before you start studying here.
As soon as you have been made an offer, you will be sent an invitation via text and email to complete your user registration and join UCBconnect. For more information, please visit ucb.ac.uk/ucbconnect.
Join the conversation and check out the latest updates from our Department of Hospitality and Tourism.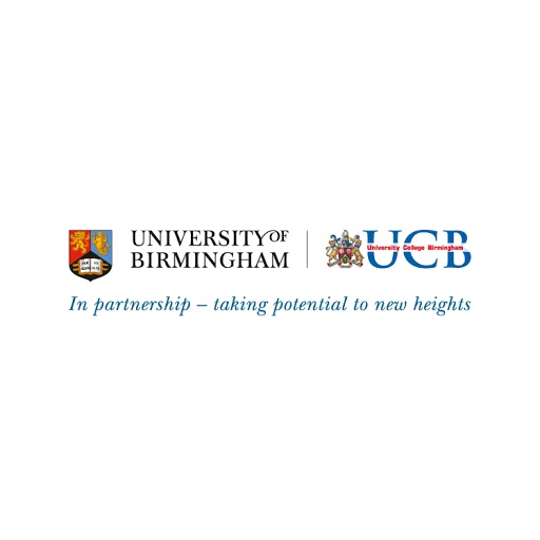 This course is accredited by the University of Birmingham.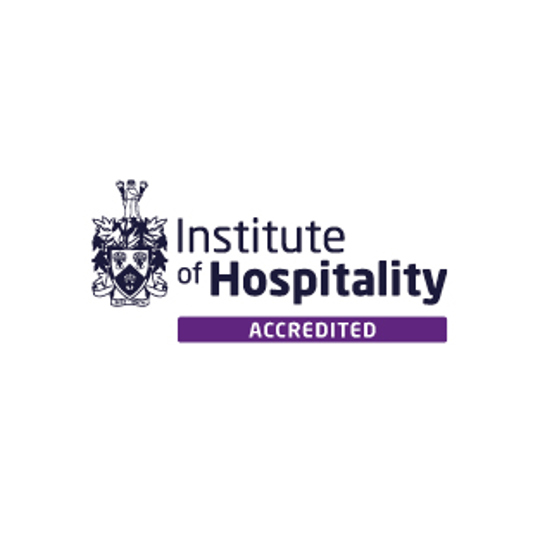 This course is accredited by the Institute of Hospitality.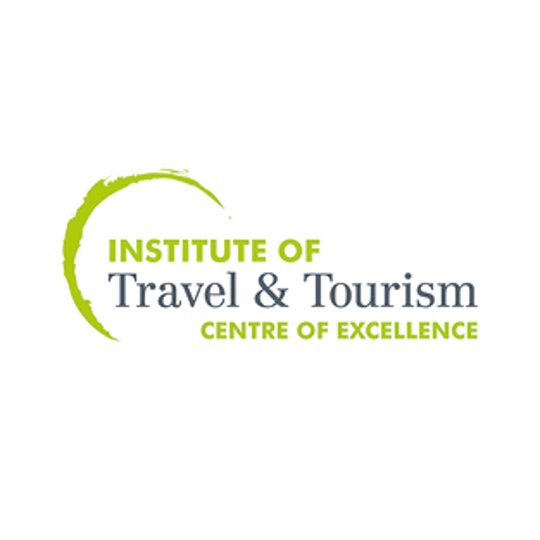 University College Birmingham is a recognised Institute of Travel and Tourism Centre of Excellence.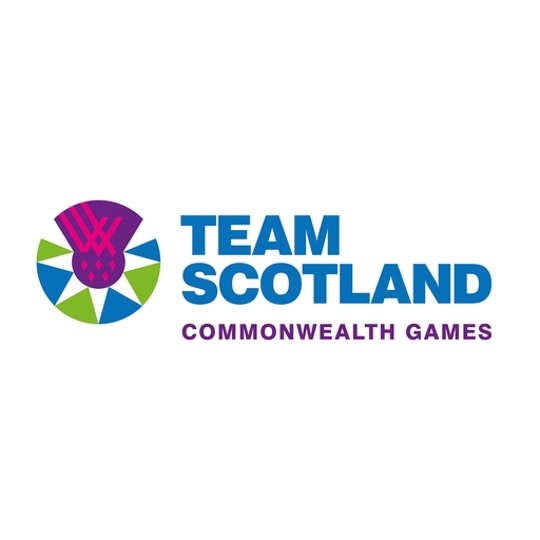 University College Birmingham will be the home of Team Scotland at the 2022 Commonwealth Games.
Accreditations, endorsements and partnerships
University College Birmingham works with a wide range of organisations to ensure you receive the best possible training and qualifications recognised by industry.
of graduate employers say relevant experience is essential to getting a job with them
Work experience
Work experience is vital for learning how to apply your training in the real world and for building your confidence and skills before you finish your course – and it may even lead to a job when you graduate. Our hired@UCB team can help you find suitable work experience.
We encourage students on our BA Hospitality and Tourism Management top-up course to gain work experience throughout your studies.
Work alongside experts in your sector
A snapshot of some of the employers we have worked with:
The Sea Pines Resort (South Carolina)
Westin Hilton Head Island Resort and Spa (South Carolina)
Ritz Carlton (Naples, Florida and Colorado)
The Greenwich Country Club (Connecticut)
Wequassett (Cape Cod, Massachusetts)
The Savoy (London)
The Peninsula (Hong Kong)
Andrew Brownsword Hotels (whole collection)
Fairmont St Andrews (Scotland)
Dunboyne Castle Hotel and Spa (Ireland)
Ashford Castle (Ireland)
Due to the ongoing coronavirus pandemic, please be aware that opportunities to travel abroad for placements, project work or residential trips may be affected by government travel restrictions. Please visit our
updates and FAQs page
for information.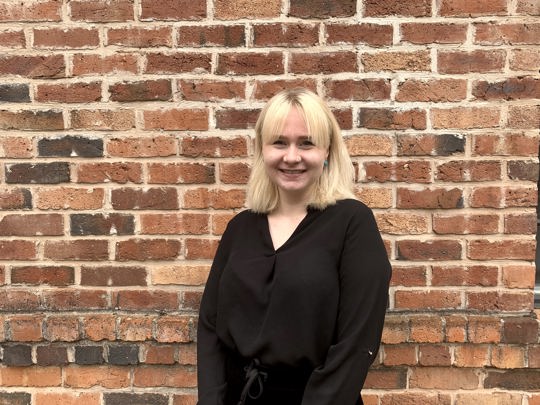 University College Birmingham has a great reputation and offered a course with a work placement option, which enables students to get lots of experience. Not only did my placement help with my development, both personally and professionally, but it also helped me decide that I wanted to work in hospitality.
Career opportunities
The example roles and salaries below are intended as a guide only.
Conference centre manager
Average Salary: £30,000
Theme park manager
Average Salary: £31,000
Tour manager
Average Salary: £27,500
Tourism officer
Average Salary: £24,500
Tourist information centre manager
Average Salary: £30,000
Hotel manager (small hotel or deputy of larger hotel)
£27,500 - £31,000
hired@UCB
We are here to support your career goals every step of the way.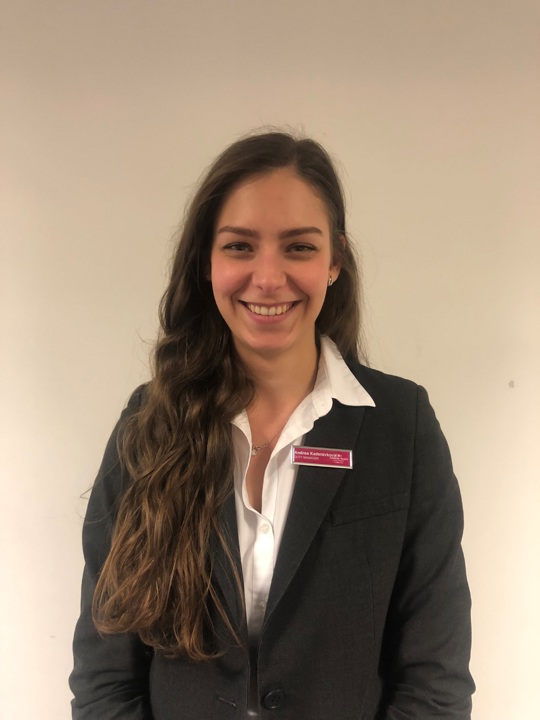 Andrea's Story
Andrea is making his mark and is now a senior supervisor with the leading hotel chain he did his course placement with.