Why should I choose this course?
RAPID ROUTE TO QUALIFICATION – In just 12 weeks, you could be a qualified teacher and specialise in different areas of teaching and learning
EXPERT SUPPORT – Throughout the course you will benefit from high quality support from the mentor in your setting
PRACTICAL APPLICATION – This route measures your practical experience gained in the classroom against Teachers' Standards
Our facilities
Our learning spaces at University College Birmingham ensure you have the right environments to build your knowledge, from lecture theatres to interactive group working spaces and extensive library resources.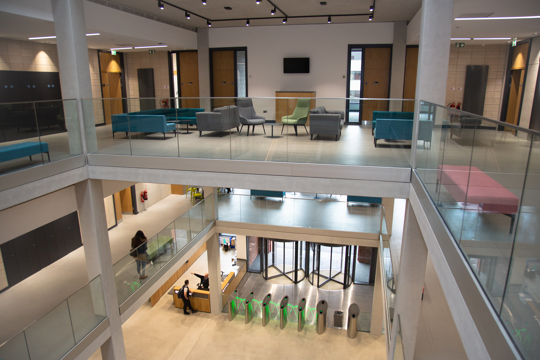 Our £44 million Moss House campus includes an exhibition space to showcase your work to assessors and prospective employers, as well as our Enterprise Hive service which helps budding entrepreneurs with start-ups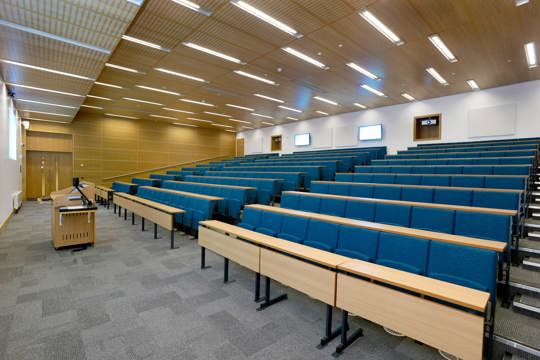 Our campus buildings feature lecture theatres equipped with the latest technology, as well as comfortable tutorial and seminar rooms and private meeting rooms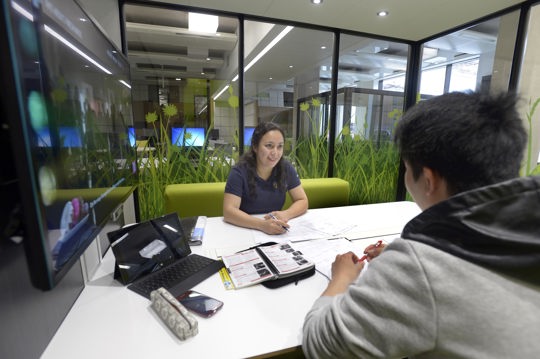 Located in our McIntyre House campus, ThinkSpace features glazed study pods to discuss group projects and glass wipe boards to mind-map your ideas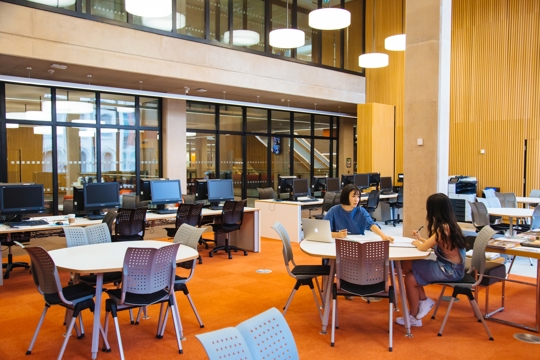 Students on our postgraduate courses have exclusive access to our dedicated postgraduate suite in McIntyre House, providing study and meeting spaces, PCs and other facilities.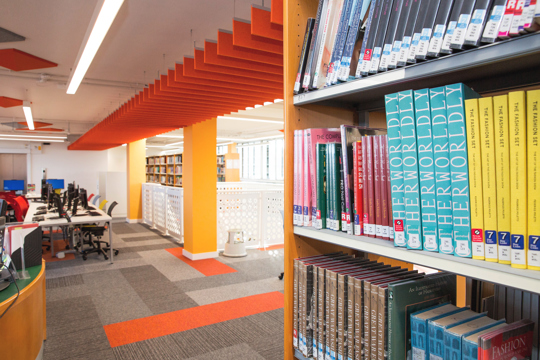 Our library facilities offer more than 50,000 print resources and over 60 million digital resources, with expert support from qualified library professionals and research specialists
Course breakdown
There are no set modules for this route. In your setting, you will be assigned a mentor to help you complete an action plan as part of your induction. Over the 12 weeks, you will be observed while you teach within your classroom. Your teaching performance will be assessed and evaluated and you will be provided with feedback. The evidence you provide will be compared against the standards and observations and a final judgement will be made determining your success.
You are required to submit a 1,500 word essay/report detailing how you have developed three areas of classroom practice (e.g. assessment, behaviour management, differentiation). Some pedagogical theory should be applied.
Applicants must meet all of the following criteria:
Degree: You will need a degree with a grade of 2:2 or above in a discipline of Early Childhood Studies, Childhood Studies, Education Studies, Psychology, Sociology, English, Mathematics, Dance, Drama, Performing Art, Sports or similar.
Level 2 Requirements: You need to have a GCSE at grade C/4 or above (or its equivalent) in English, maths and a science subject (BTEC Level 2 Science is also accepted at Merit or above). International qualifications are also accepted – they must be recognised by NARIC as equivalent and meet the requirement for The National College for Teaching and Leadership for Initial Teacher Training. In some cases, English Language may not be accepted from the country of origin.
Teaching Experience: You will also need to have a minimum of two years' teaching experience across at least two different schools and two different age groups. Your prior experience will be assessed by the programme team on an individual application basis.
You will be required to demonstrate sufficient breadth and variety of experience to meet all of the Teachers' Standards.
Taught children and young people from different backgrounds, across primary age ranges
Gained experience of different approaches to teaching and learning and to school organisation and management
You will also provide:
Two written references acknowledging your teaching experience
A letter of support from the school you currently work in, on headed paper, confirming that they will support you through the Assessment Only Route
Professional skills test and DBS
Trainees starting an initial teacher training (ITT) course are required to pass the professional skills tests before starting. Once you have submitted your application to us, you will need to arrange to take and have passed the tests before we can select you for interview.
If you would like to speak to someone about the skills tests, contact the Professional Skills Tests candidate help desk. The helpdesk can be reached on 0845 450 8867, Monday to Friday, 9am to 5pm. Alternatively email any queries to skillstests@pearson.com.
You must also complete a Disclosure and Barring Service (DBS) check before starting this course. The University will co-ordinate and fund the completion of the DBS check.
Applying for the professional skills test
It is important that you are equipped with the right information before booking, and take with you the right documents when attending the skills test centres. Any candidates who do not follow the below process will be turned away, and may lose their first free attempt at taking the skills tests.
Booking the skills test
You can book your skills test once you have submitted your application.
What you need to take with you
Two forms of identification – a primary ID (such as a passport), and a secondary ID (e.g. a debit card). More information can be found on the STA website.
You'll also need to take proof of your teacher training application. Evidence that will be accepted includes confirmation of, or an invitation to, an interview from your school or university.
For more information please visit the STA website or the Get into Teaching website.
There are no lectures on this route, but you will be assessed on your ability to teach effectively and to provide evidence that you have met all of the standards for Qualified Teaching Status.
Our teaching and assessment is underpinned by our Teaching, Learning and Assessment Strategy 2021-2024.
UCBconnect - meet other students on your course
Starting university is an exciting time, but we understand that it can sometimes feel a little daunting. To support you, we have created a platform called UCBconnect, where you can meet other students who have applied for the same course at University College Birmingham, before you start studying here.
As soon as you have been made an offer, you will be sent an invitation via text and email to complete your user registration and join UCBconnect. For more information, please visit ucb.ac.uk/ucbconnect.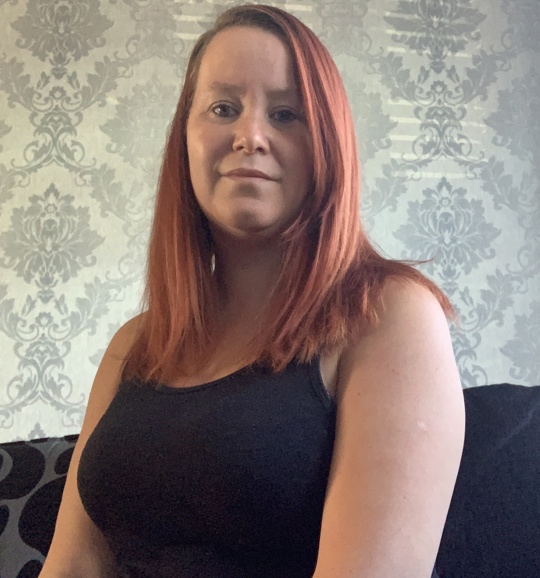 I will be forever grateful for the support I received from University College Birmingham. I made three different calls to three different settings and can honestly say that the University gave me all the information I needed. This was why I was certain it was the place to go.
Career opportunities
The example roles and salaries below are intended as a guide only.
Primary school teacher
Average Salary: £29,364
Special educational needs teacher
Average Salary: £29,364
Headteacher
Average Salary: £55,235
hired@UCB
We are here to support your career goals every step of the way.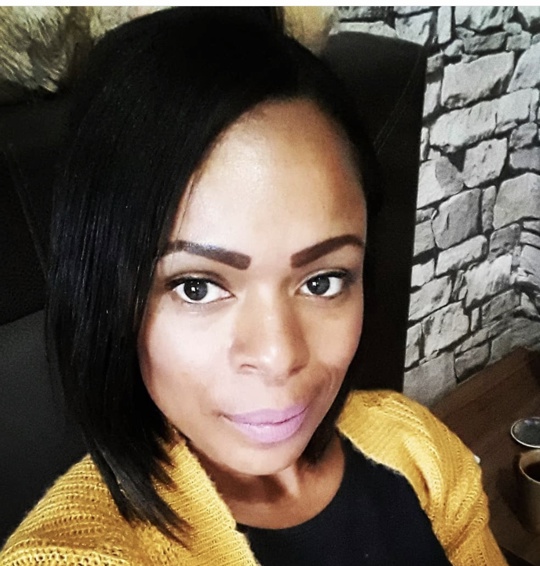 Esther's Story
Armed with ten years' experience working in schools, Esther found her course to be the ideal next step for her teaching career.