Why should I choose this course?
PRACTICAL APPLICATION

– Put your teacher training straight into action by working with one of our partner schools four days each week
EXPERT TUITION – Receive high quality support and intellectually stimulating content delivered by our expert lecturers

BOOST YOUR SKILLS

– Gain professional skills and theory to critically evaluate the principles of teaching, covering key themes such as behaviour management, SEND and children who use English as an additional language (EAL)
Our facilities
Our learning spaces at University College Birmingham ensure you have the right environments to build your knowledge, from lecture theatres to interactive group working spaces and extensive library resources.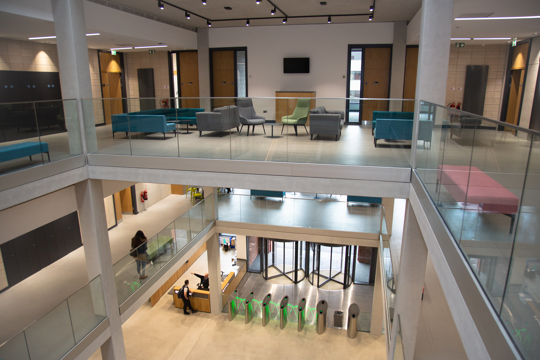 Our new £44 million Moss House campus includes an exhibition space to showcase your work to assessors and prospective employers, as well as our Enterprise Hive service which helps budding entrepreneurs with start-ups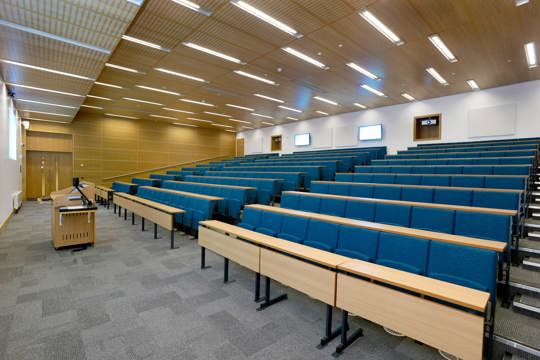 Our campus buildings feature lecture theatres equipped with the latest technology, as well as comfortable tutorial and seminar rooms and private meeting rooms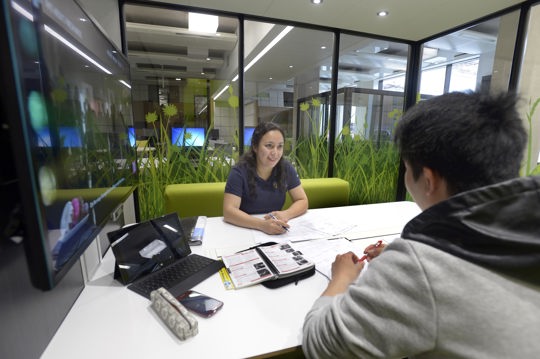 Located in our McIntyre House campus, ThinkSpace features glazed study pods to discuss group projects and glass wipe boards to mind-map your ideas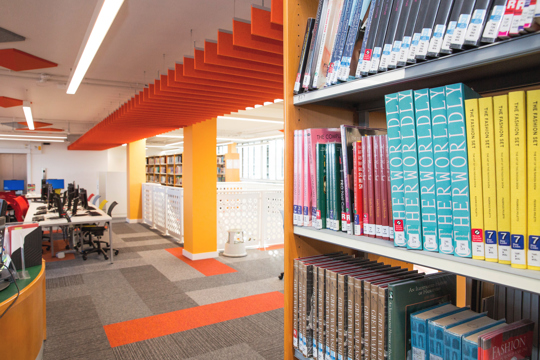 Our library facilities offer more than 50,000 print resources and over 60 million digital resources, with expert support from qualified library professionals and research specialists
Course breakdown
The Evolving Creative Curriculum
You will be encouraged to reflect and build upon your current knowledge and understand the essential skills to organise, manage and teach all aspects of the primary curriculum in the Foundation Stage and Key Stages 1 and 2. You will look at curriculum in context from historical and sociological standpoints whilst also considering child development.
Professional Issues and Themes in Education
This module will provide you with the professional skills, knowledge and understanding needed to support your role as a qualified teacher within the sector. You will examine themes including special needs, positive behaviour management and children for whom English is an additional language.
Pedagogical Principles for Teaching and Learning
You will explore the theoretical practice of teaching and learning in-depth, developing your ability to critically evaluate the practicalities of teaching. You will reflect on your own classroom experiences in order to gain a deeper understanding of the skills necessary to teach in a primary school environment.
The modules listed above for this course are regularly reviewed to ensure they are up to date and informed by industry as well as the latest teaching methods. On occasion, we may need to make unexpected changes to modules – if this occurs, we will contact all offer holders as soon as possible.
Salaried route
2:1 Honours degree with at least three years' work experience.
Tuition fee route
2:2 Honours degree with relevant experience of working with children e.g. from placements or voluntary/paid work in schools.
You need to have a GCSE at grade C or above (or its equivalent) in English, maths and a science subject and pass a skills test in English and maths.
University College Birmingham welcomes a range of degree disciplines such as Early Childhood Studies, Childhood Studies, Education Studies, Psychology, Sociology, English, Mathematics, Dance, Drama, Performing Art, Sports or similar.
Professional skills test and DBS
Trainees starting an initial teacher training (ITT) course are required to pass the professional skills tests before starting. Once you have submitted your application to us, you will need to arrange to take and have passed the tests before we can select you for interview.
If you would like to speak to someone about the skills tests, contact the Professional Skills Tests candidate helpdesk. The helpdesk can be reached on 0845 450 8867, Monday to Friday, 9am to 5pm. Alternatively email any queries to skillstests@pearson.com.
You must also complete a Disclosure and Barring Service (DBS) check before starting this course. The University will co-ordinate and fund the completion of the DBS check.
Applying for the professional skills test
It is important that you are equipped with the right information before booking, and bring with you the right documents when attending the skills test centres. Any candidates who do not follow the below process will be turned away, and may lose their first free attempt at taking the skills tests.
Booking the skills test
You can book your skills test once you have submitted your application through UCAS Teacher Training. You can book in advance of this as long as an application is submitted before you attend the test centre.
What you need to take with you
Two forms of identification – a primary ID (such as a passport), and a secondary ID (e.g. a debit card). More information can be found on the STA website.
You'll also need to take proof of your teacher training application. Evidence that will be accepted:
A welcome email from UCAS Teacher Training
Correspondence from your school or university
A copy of a completed UCAS Teacher Training application form
Confirmation of, or an invitation to, an interview from your school or university
For more information please visit the STA website or the Get into Teaching website.
Note: Indicative information only – actual timetables and assessment regimes will be issued at your induction.
Teaching
Teaching is carried out one day per week – you will be taught among a small group with weekly tutorials available.
In addition to your four days a week in school, we offer visits to outside venues which are arranged each year as part of the university-based programme.
Assessment
Estimated breakdown of assessment for this course:
Three modules
Professional Development Portfolio (provides evidence that the Teacher's Standards have been met)
Three assessed placements
Our teaching and assessment is underpinned by our Teaching, Learning and Assessment Strategy 2015-2020.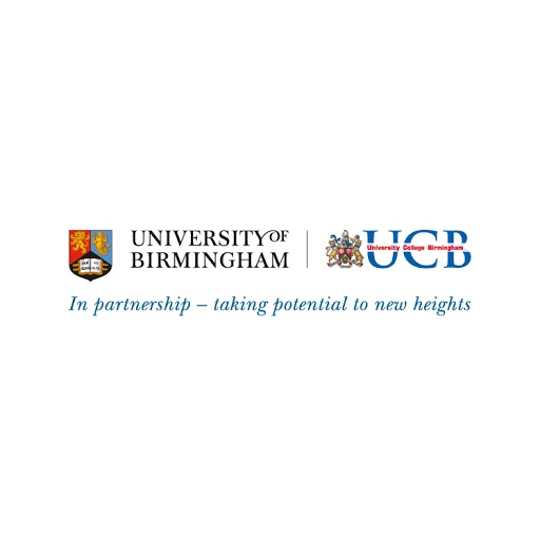 This course is accredited by the University of Birmingham.
Accreditations, endorsements and partnerships
University College Birmingham works with a wide range of organisations to ensure you receive the best possible training and qualifications recognised by industry.
of graduate employers say relevant experience is essential to getting a job with them
Work placements
Work placements are vital for gaining real-life experience and for building your confidence and skills before you finish your course – and they may even lead to a job when you graduate.
As part of this course, you will work four days a week in one of our partnership schools, including Colmore Partnership Teaching School Alliance (CPTSA), Birmingham Nursery Schools Teaching Alliance (BNSTA) and Wilson Stuart School. You will study at University College Birmingham for the remaining day of your working week.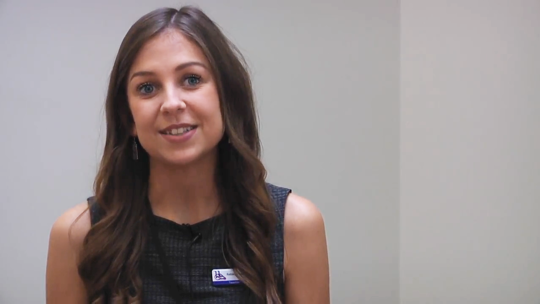 I chose University College Birmingham because of its links with outstanding schools around Birmingham and that the course is so hands-on. You are mostly in the school and, therefore, build such great relationships with staff and the children. You also receive fantastic support from lecturers, who go above and beyond.
Career opportunities
Primary school teacher
Average Salary: £29,364
Special educational needs teacher
Average Salary: £29,364
Headteacher
Average Salary: £55,235
Elementary school teacher (USA)
Average Salary: $45,822
hired@UCB
We are here to support your career goals every step of the way.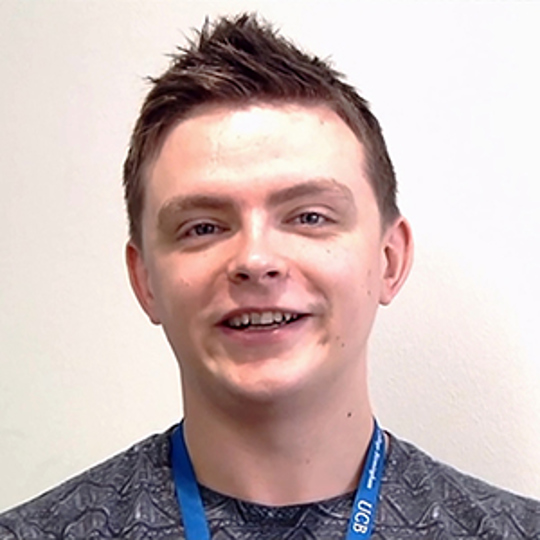 Ashley's Story
After getting his degree at University College Birmingham, staying to complete a tailor-made PGCE was a natural choice for aspiring teacher Ashley.