Want to check your suitability?
If you wish to find out whether you are suitable to secure an interview for our PGCE course before making an application, we can check this for you. Enquire now for personal admissions advice and guidance.
Why should I choose this course?
WORK PLACEMENTS – Take on supportive teacher training placements in a wide range of settings, including early years, primary and special schools
PRACTICAL APPLICATION – Study in state-of-the-art facilities enabling you to refine your teaching and learning knowledge prior to placement
ENRICHMENT – Boost your employability with additional qualifications in paediatric first aid and mental health first aid alongside your teacher training
EXPERT TUITION – Receive support throughout your course from our subject expert lecturers, a personal tutor and school-based mentors
AWARD-WINNING UNIVERSITY – Study at the University of the Year offering the best Student Support in the UK (WhatUni Student Choice Awards 2022)
There are lots of reasons why we think you should study with us, but here are our top 5. 
View video.
Our facilities
Trainee teachers on our PGCE course have the opportunity to learn in our Early Years Simulation Suite, providing you with a cutting-edge environment to develop hands-on practical skills for the sector. Our learning spaces at University College Birmingham also ensure you have the right environments to build your knowledge, from lecture theatres to interactive group working spaces and extensive library resources.

Our Early Years simulation suite is divided into different learning zones to reflect the diversity of practice in the sector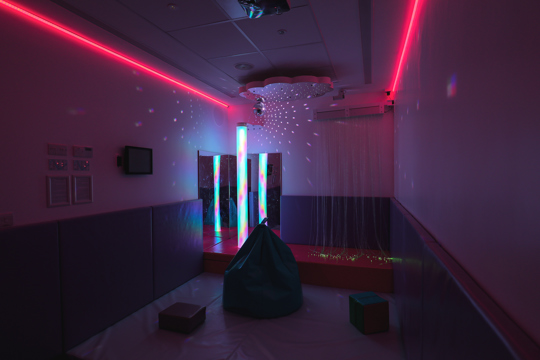 The suite contains areas focused on digital innovation, creativity and inclusion as well as a sensory room

Our campus buildings feature lecture theatres equipped with the latest technology, as well as comfortable tutorial and seminar rooms and private meeting rooms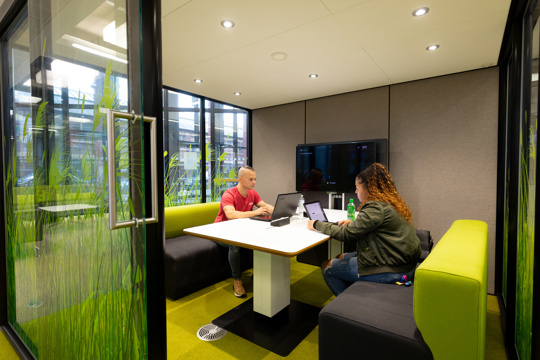 Located in our McIntyre House campus, ThinkSpace features glazed study pods to discuss group projects and glass wipe boards to mind-map your ideas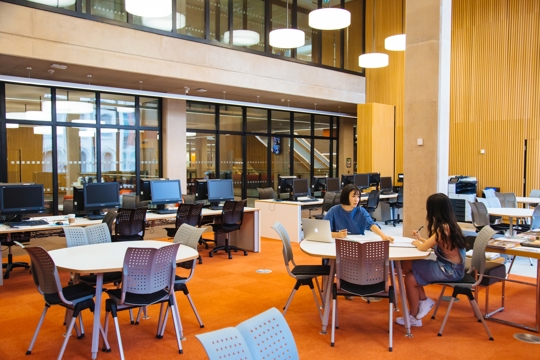 Students on our postgraduate courses have exclusive access to our dedicated postgraduate suite in McIntyre House, providing study and meeting spaces, PCs and other facilities.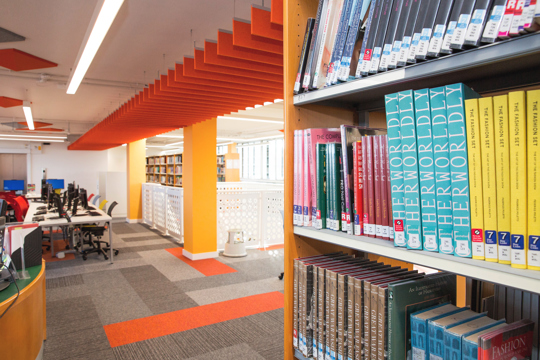 Our library facilities offer more than 50,000 print resources and over 60 million digital resources, with expert support from qualified library professionals and research specialists
Course breakdown
The programme consists of three modules which are taught across three blocks. (See under Key Information below for more details on blocks.)
Every teacher is an inclusive teacher. The ITT Core Content Framework (DfE 2019) recognises that the quality of teaching is the most significant factor in improving outcomes for all children. This module ensures that trainee teachers can understand policies and procedures around adapting learning, and focuses on SEND, inclusion, behaviour management and keeping children safe in education to support the needs of individual learners in all classrooms.
This module is launched at our Summer School where we introduce teaching as a legacy, underpinned by ongoing reflective practice. The practice of reflection is threaded throughout the course within taught sessions at University College Birmingham and our strategic partnership of early years and school-based settings. Trainee teachers will critically explore their own practice and will be able to transfer this into their early career and beyond. There will be a particular focus on research-informed practice on learning to read and the teaching of early maths.
In this module, trainee teachers will learn about the practice of teaching and learning in depth. Trainee teachers will gain an understanding of the full range of core and foundation subjects in Key Stages 1 and 2, as well as the prime and specific areas of learning in the Early Years Foundation Stage (EYFS). There will be an exploration of the challenges that come with delivering the curriculum, as well as opportunities to critically observe and evaluate classroom practice. Elements of psychology will be explored to enable trainee teachers to meet the need of all children within the classroom.
The modules listed above for this course are regularly reviewed to ensure they are up to date and informed by industry as well as the latest teaching methods. On occasion, we may need to make unexpected changes to modules – if this occurs, we will contact all offer holders as soon as possible.
Applicants will be considered if they expect to acquire the necessary qualifications before the start of the training programme.
Degree: You will need a degree classification of 2:2 or above in any degree discipline
Level 2: Additionally, you will also need GCSE at grade 4/C or above in:
English Language
Mathematics
Science*
*The following Level 2 Science qualifications are acceptable:
GCSE Single Award in Chemistry, Biology or Physics
GCSE Science Double Award
BTEC Level 2 in Science with a Pass profile
Also acceptable are equivalency tests in English, Mathematics and Science from www.equivalencytesting.com and astarequivalency.co.uk.
For those making it through the initial online selection process, there will be a Mathematics and English assessment to provide University College Birmingham with your current level of attainment. We require applicants to achieve Level 1 in both areas of this assessment.
This will be followed by an interview process, after which the evidence from the above selection procedures will be considered. Full details of these procedures will be sent to applicants who have progressed successfully to this stage.
During the interview process, applicants should show a clear interest in and enthusiasm for teaching within the primary age range. Candidates will be asked to talk about a children's book, why they have chosen it and how they would present it to children, as well as being asked a range of questions on a variety of education-focused topics, such as current educational issues and keeping children safe in education.
Disclosure and Barring Service (DBS) check
All applicants must also complete a Disclosure and Barring Service (DBS) check before starting this course. The University will co-ordinate and fund the completion of the DBS check.
International applicants who have lived or worked outside the UK must undergo the same checks as all other staff in schools and colleges within the UK. All international candidates will be required to supply a police certificate (sometimes known as a "certificate of good conduct") by an embassy, high commission or consulate. In addition to this, international applicants will also need to be resident in the UK for 6 months prior to the start date of the course for a valid DBS process to occur.
International qualifications
International qualifications are also accepted – they must be recognised by NARIC as equivalent and meet the requirement for The National College for Teaching and Leadership (NCTL) for Initial Teacher Training. In some cases, English Language may not be accepted from the country of origin.
If you are unsure whether your qualifications are suitable, please contact Admissions on pgce@ucb.ac.uk or call 0121 232 2265.
Cumulative learning will run across the programme in three blocks: Block A – Learn, Block B – Apply and Block C – Refine.
Block A will focus on the beginning of the teacher's journey and the acquisition of subject knowledge. Block B will begin to consolidate this knowledge, while Block C will extend experience and will focus on QTS, employability and gaining your first teaching position.
Block A – Learn
In Block A, trainee teachers will be introduced to our three key themes – the reflective teacher, the inclusive teacher and the curriculum expert – as they begin their journey to becoming a teacher. During this block, trainee teachers will observe good and outstanding practice in specialist settings, and begin to teach individual and small groups of children while on specialist extended teaching placement. Two master's level assignments are completed within this block; one on learning to read, which includes input on Systematic Synthetic Phonics (SSP), and the other on understanding the SEND Code of Practice through adapting teaching, learning and assessment, within one of the board areas of need. 
Block B – Apply
Block B focuses on whole class teaching leading up to teaching the core curriculum areas of English, Maths and Science to a primary class and reflecting on this experience. During this block, trainee teachers will develop their curriculum planning leading to teaching all areas of the National Curriculum and Early Years Foundation stage during their teaching placements, leading up to planning and teaching for 50% of the timetable.
Block C – Refine
In Block C, trainee teachers will be recommended for QTS following successful completion of their final teaching placement, where they will 'go solo', teaching 80% of the timetable and planning for 100%. During their final placement, trainee teachers will plan, teach and assess sequences of lessons and ensure that they are able to plan, teach and assess all areas within their teaching placement. Trainee teachers demonstrate that they are able to achieve this through their school-based tasks and their final viva assessment.
Note: Indicative information only – actual timetables and assessment requirements will be issued at your induction. 
Teaching
Teaching will consist of the following:
Lead lectures to whole cohort for launching key information
Seminar group interactive sessions to promote group discussion and a community of practice
Simulation-based education to apply and refine skills
One-to-one pastoral support via a personal tutor system
Placement school mentor for each trainee when on a teaching placement
Online support for trainee teachers while on placement to scaffold and progress as required
School-based tasks when in school settings, including 'shadow of the learner' observations, subject leaders in school and demonstrating own planning and delivery development
'Great debates' using social media, commissioned pieces of work, Department for Education (DfE) legislation and policy and academic papers
Portfolio tasks relating to practice throughout the programme
Opportunities to observe and be observed at appropriately structured points in the programme, e.g. phonics, maths, planning and delivering a lesson
Reflective practice during placements using University College Birmingham proformas
Teaching and learning is organised around continuous programme themes and is dynamic in delivery, facilitating a range of learning experiences including sessions on essential subject knowledge, followed by school-based tasks giving trainees the opportunity to practice, observe and critique.
For example, when trainees learn about maths, they will be taught key terminology alongside developing an understanding of concrete, pictorial and abstract and how these terms apply to a learner developing mathematical understanding.
Trainee teachers will then observe learners through 'shadow of the learner' observations as well as teaching undertaken by teachers in school, and will begin to recognise learning maths as a continuum. They will then go onto developing their own lessons, giving them opportunities to rehearse and refine their practice, developing expertise and the ability to generalise their learning across a range of school contexts.
Assessment
There are no formal written, timed examinations on this course.
Assessments are linked to achieving the teaching standards (DfE 2012) by the end of the programme through the Initial Teacher Training (ITT) Core Content Framework (DfE 2019) and our own ITT curriculum.
Assessment will take place through responses to school-based tasks, teaching requirements, written assessments and presentations, and a viva at the end of the course.
Our teaching and assessment is underpinned by our Teaching, Learning and Assessment Strategy 2021-2024.
Additional qualifications and training
Trainee teachers on this course have the opportunity to gain a paediatric first aid qualification and a mental health first aid qualification to enhance your employability.
As a new student studying this degree full-time, you will receive £300 per year via our Kick-Start Scheme (eligibility criteria applies). This scheme will support your studies and future career by contributing to course-related materials, uniform or selected items on campus. You might even qualify for an additional £500 per year.
UK students
If you are a UK student or an EU student with settled or pre-settled status, enrolling on a MA/MSc course at University College Birmingham, your fee for this academic year will be £8,750. The fee for the PGDip course is £6,350, and £9,250 for the PGCE. 

View postgraduate fees
International students
If you are an international student enrolling on one of our postgraduate programmes (e.g. MSc, MA) in 2022/23, your fee for this academic year will be £14,500 per year.
UCBconnect - meet other students on your course
Starting university is an exciting time, but we understand that it can sometimes feel a little daunting. To support you, we have created a platform called UCBconnect, where you can meet other students who have applied for the same course at University College Birmingham, before you start studying here.
As soon as you have been made an offer, you will be sent an invitation via text and email to complete your user registration and join UCBconnect. For more information, please visit ucb.ac.uk/ucbconnect.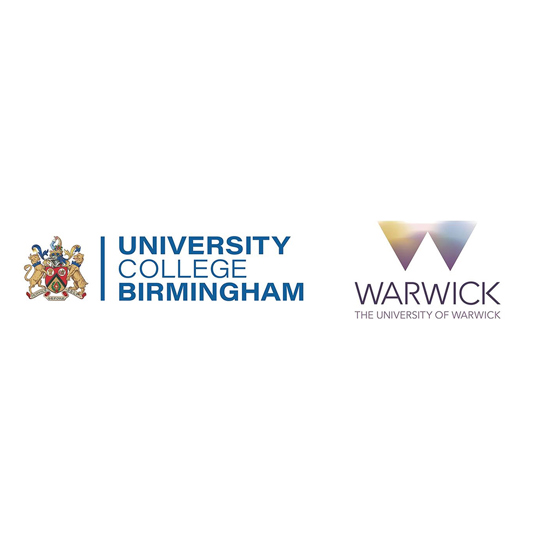 This course is accredited by the University of Warwick.
Accreditations, endorsements and partnerships
University College Birmingham works with a wide range of organisations to ensure you receive the best possible training and qualifications recognised by industry.
of graduate employers say relevant experience is essential to getting a job with them
Work placements
Gaining sector experience is a key element of our primary PGCE course. As a trainee teacher, you will be required to undertake at least 120 days of teaching within school-based settings.
A range of education-based experiences across the course cover knowledge of planning, teaching and assessing the primary curriculum to ensure the DfE requirements for QTS are met.
University College Birmingham has a long and established history of working with schools in our locality and will ensure you experience different age ranges and educational contexts.
Work alongside experts in your sector
A snapshot of some of the employers we have worked with:
Due to the ongoing coronavirus pandemic, please be aware that opportunities to travel abroad for placements, project work or residential trips may be affected by government travel restrictions. Please visit our
updates and FAQs page
for information.

My overall impression was so good from the moment I made the initial enquiry on the phone right through to my interview. Staff were extremely helpful and so accommodating. The course is very well organised and the range of placements are invaluable both for your CV and for developing your confidence.
Career opportunities
The example roles and salaries below are intended as a guide only.
Primary school teacher
Average Salary: £29,364
Special educational needs teacher
Average Salary: £29,364
Headteacher
Average Salary: £55,235
Primary school teacher (Dubai)
Average Salary: 100,739 AED
hired@UCB
We are here to support your career goals every step of the way.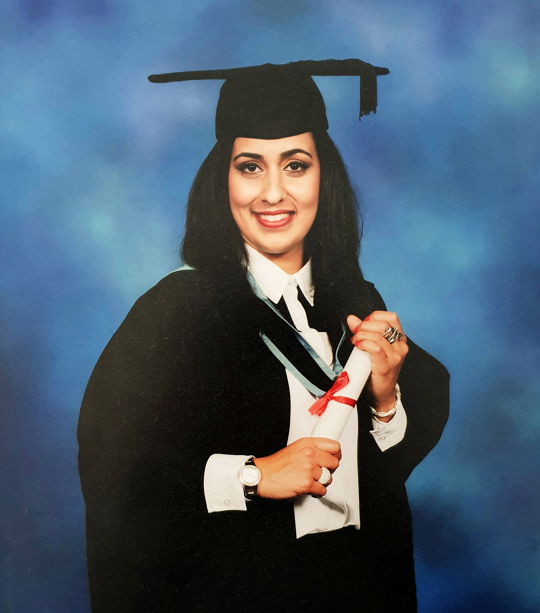 Mehnaz's Story
Mehnaz's PGCE helped turn her lifelong dream of a teaching career into a reality – and her learning hasn't stopped there.