Want to check your suitability?
If you wish to find out whether you are suitable to secure an interview for our PGCE course before making an application, we can check this for you. Enquire now for personal admissions advice and guidance.
Why should I choose this course?
WORK PLACEMENTS – Boost your career prospects by gaining real-world experience working in primary or early years settings, as well as a two-week SEND school placement
SPECIALISE YOUR STUDIES – Choose which age group you would like to teach, as well as studying key themes including behaviour management, SEND and children who use English as an additional language (EAL)
EXPERT TUITION – Enjoy intellectually stimulating content and receive high quality support from our expert lecturers with a wealth of knowledge and experience
There are lots of reasons why we think you should study with us, but here are our top 5. 
View video.
Our facilities
Our learning spaces at University College Birmingham ensure you have the right environments to build your knowledge, from lecture theatres to interactive group working spaces and extensive library resources.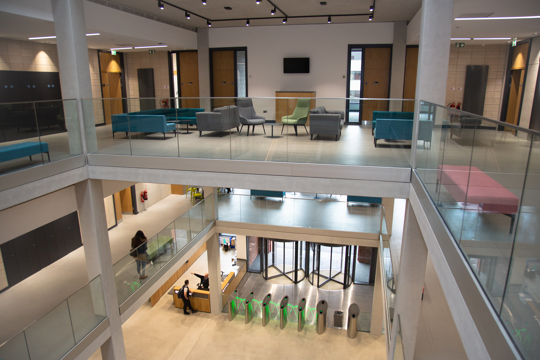 Our £44 million Moss House campus includes an exhibition space to showcase your work to assessors and prospective employers, as well as our Enterprise Hive service which helps budding entrepreneurs with start-ups

Our campus buildings feature lecture theatres equipped with the latest technology, as well as comfortable tutorial and seminar rooms and private meeting rooms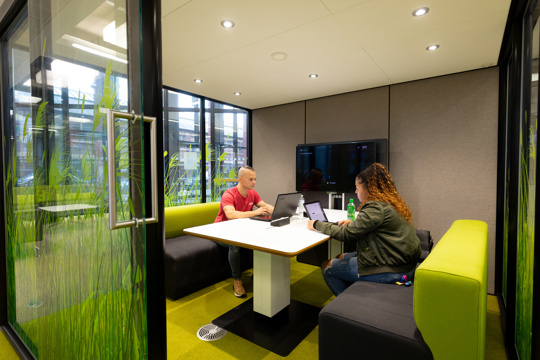 Located in our McIntyre House campus, ThinkSpace features glazed study pods to discuss group projects and glass wipe boards to mind-map your ideas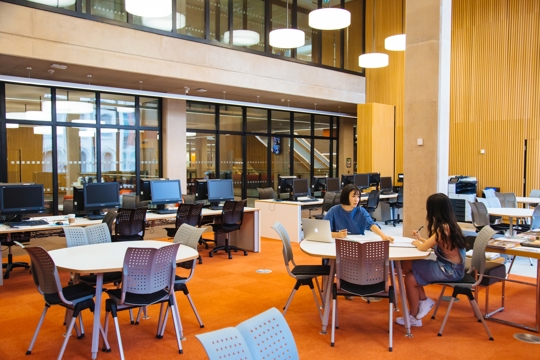 Students on our postgraduate courses have exclusive access to our dedicated postgraduate suite in McIntyre House, providing study and meeting spaces, PCs and other facilities.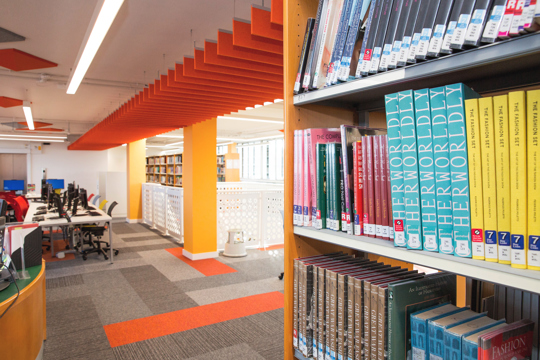 Our library facilities offer more than 50,000 print resources and over 60 million digital resources, with expert support from qualified library professionals and research specialists
Course breakdown
In this module, you will have the opportunity to develop as a research informed practitioner. You will critically evaluate key educational research and gain an understanding of how this impacts on practice in the classroom (10 credits)
Understanding of the Learner
This module places children at the heart of our understanding of education. You will explore how children develop and learn as they move through the primary age range. Valuing diversity and ensuring all children are included in learning are key components of the taught element (20 credits)
Subject, Curriculum and Pedagogy
In this module, you will learn about the practice of teaching and learning in depth. You will critically observe and evaluate classroom practice with reference to their learning and effective practice in the management of behaviour will also be explored (30 credits)
The modules listed above for this course are regularly reviewed to ensure they are up to date and informed by industry as well as the latest teaching methods. On occasion, we may need to make unexpected changes to modules – if this occurs, we will contact all offer holders as soon as possible.
Applicants will be considered if they expect to acquire the necessary qualifications before the start of the training programme
Degree: You will need a degree classification of 2:2 or above in any degree discipline
Level 2: Additionally, you will also need GCSE at grade C/4 or above in:
English Language
Mathematics
Science*
*The following Level 2 Science qualifications are acceptable:
GCSE Single Award in Chemistry, Biology or Physics
GCSE Science Double Award
BTEC Level 2 in Science with a Pass profile
Also, acceptable are equivalency test in English, Mathematics and Science from www.equivalencytesting.com and https://astarequivalency.co.uk.
For those making it through the initial online selection process, there will be a Mathematics and English assessment to provide University College Birmingham with your current level of attainment, we require applicants to achieve Level 1 in both areas of this assessment.
This will be followed by an online presentation and online individual interview, after which the evidence from the above selection procedures will be considered.
Full details of these procedures will be sent to applicants who have progressed successfully to this stage.
Disclosure and Barring Service (DBS) check
All applicants must also complete a Disclosure and Barring Service (DBS) check before starting this course. The University will co-ordinate and fund the completion of the DBS check.
International applicants who have lived or worked outside the UK must undergo the same checks as all other staff in schools and colleges within the UK. All international candidates will be required to supply a police certificate (sometimes known as a "certificate of good conduct") by an embassy, high commission or consulate. In addition to this, international applicants will also need to be resident in the UK for 6 months prior to the start date of the course for a valid DBS process to occur.
International qualifications
International qualifications are also accepted – they must be recognised by NARIC as equivalent and meet the requirement for The National College for Teaching and Leadership (NCTL) for Initial Teacher Training. In some cases, English Language may not be accepted from the country of origin.
If you are unsure whether your qualifications are suitable, please contact Admissions on pgce@ucb.ac.uk or call 0121 232 2265.
Note: Indicative information only – actual timetables and assessment regimes will be issued at your induction. 
Teaching 
Example of a typical teaching week (up to 26 contact hours): 
Large group teaching

– 26 hours

 

Smaller group teaching

– seminars may be featured as part of the lecture sessions

 

Tutorials

– 1 tutorial each week (additional tutorials may be timetabled in response to specific aspects of the course)

 

Field trips and visits

 
You will also need to commit around 10 hours per week for individual study time. 
Assessment
Estimated breakdown of assessment for this degree course:
Three modules – one module includes a school placement portfolio
Professional Development Portfolio – providing evidence the Teachers' Standards have been met
Two assessed placements – one eight-week placement and one 12-week placement (each including two weeks of preparation time)
Our teaching and assessment is underpinned by our Teaching, Learning and Assessment Strategy 2021-2024.
As a new student studying this degree full-time, you will receive £300 per year via our Kick-Start Scheme (eligibility criteria applies). This scheme will support your studies and future career by contributing to course-related materials, uniform or selected items on campus. You might even qualify for an additional £500 per year.
UK students
If you are a UK student or an EU student with settled or pre-settled status, enrolling on a MA/MSc course at University College Birmingham, your fee for this academic year will be £8,750. The fee for the PGdip course is £6,350, and £9,250 for the PGCE. 

View postgraduate fees
International students
If you are an international student enrolling on one of our postgraduate programmes (e.g. MSc, MA) in 2022/23, your fee for this academic year will be £14,500 per year.
UCBconnect - meet other students on your course
Starting university is an exciting time, but we understand that it can sometimes feel a little daunting. To support you, we have created a platform called UCBconnect, where you can meet other students who have applied for the same course at University College Birmingham, before you start studying here.
As soon as you have been made an offer, you will be sent an invitation via text and email to complete your user registration and join UCBconnect. For more information, please visit ucb.ac.uk/ucbconnect.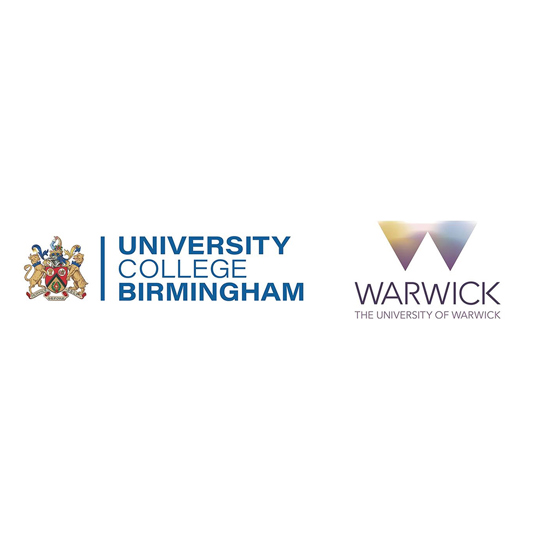 This course is accredited by the University of Warwick.
Accreditations, endorsements and partnerships
University College Birmingham works with a wide range of organisations to ensure you receive the best possible training and qualifications recognised by industry.
of graduate employers say relevant experience is essential to getting a job with them
Work placements
Our primary PGCE course features a number of placements based on whichever age group you aspire to teach. If you are interested in teaching children aged 3-7, there are two placements in either nursery or reception, year 1 or year 2. If you wish to teach children aged 5-11, there will be placements in both Key Stage 1 and Key Stage 2.
Professional Studies Placement One including Legacy Project (non-credit bearing) – 11 weeks, including a project that reflects a particular area of interest
Professional Studies Placement Two including Special School Experience (non-credit bearing) – 13 weeks, with the opportunity to experience practice in a special school
You will spend a minimum of 120 days within our partnership schools working alongside our trained professional mentors. They will work with you to build your confidence so that you can gradually take responsibility for teaching a whole class.
Work alongside experts in your sector
A snapshot of some of the employers we have worked with:
Due to the ongoing coronavirus pandemic, please be aware that opportunities to travel abroad for placements, project work or residential trips may be affected by government travel restrictions. Please visit our
updates and FAQs page
for information.

My overall impression was so good from the moment I made the initial enquiry on the phone right through to my interview. Staff were extremely helpful and so accommodating. The course is very well organised and the range of placements are invaluable both for your CV and for developing your confidence.
Career opportunities
The example roles and salaries below are intended as a guide only.
Primary school teacher
Average Salary: £29,364
Special educational needs teacher
Average Salary: £29,364
Headteacher
Average Salary: £55,235
Primary school teacher (Dubai)
Average Salary: 100,739 AED
hired@UCB
We are here to support your career goals every step of the way.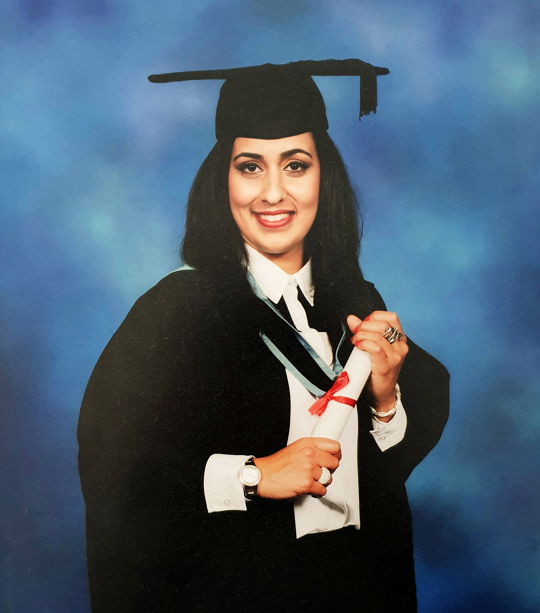 Mehnaz's Story
Mehnaz's PGCE helped turn her lifelong dream of a teaching career into a reality – and her learning hasn't stopped there.