Why should I choose this course?
FLEXIBLE LEARNING – Our education master's course combines online sessions and support materials with one weekend per module of face-to-face learning on campus

PRACTICAL APPLICATION

– Apply your learning directly to the industry by working within an educational setting alongside your studies
DIVERSE SKILLS AND KNOWLEDGE – Gain a holistic view of the education sector with study covering a spectrum of educational environments and opportunities
IN-DEPTH RESEARCH – Undertake numerous research projects examining education in depth, including identifying areas of change and innovation
There are lots of reasons why we think you should study with us, but here are our top 5. 
View video.
Our facilities
Our learning spaces at University College Birmingham ensure you have the right environments to build your knowledge, from lecture theatres to interactive group working spaces and extensive library resources. You will have access to these facilities on study weekends and throughout your education course, as well as online support.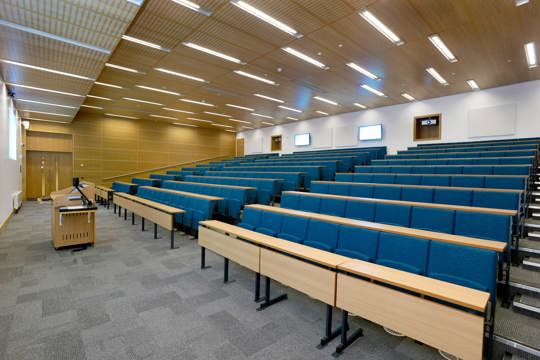 Our campus buildings feature lecture theatres equipped with the latest technology, as well as comfortable tutorial and seminar rooms and private meeting rooms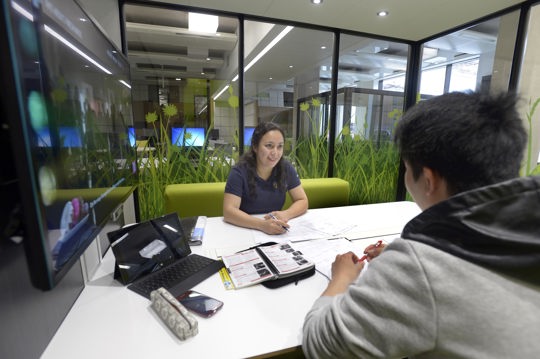 Located in our McIntyre House campus, ThinkSpace features glazed study pods to discuss group projects and glass wipe boards to mind-map your ideas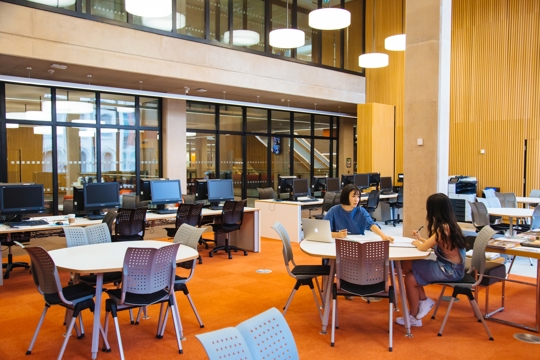 Students on our postgraduate courses have exclusive access to our dedicated postgraduate suite in McIntyre House, providing study and meeting spaces, PCs and other facilities.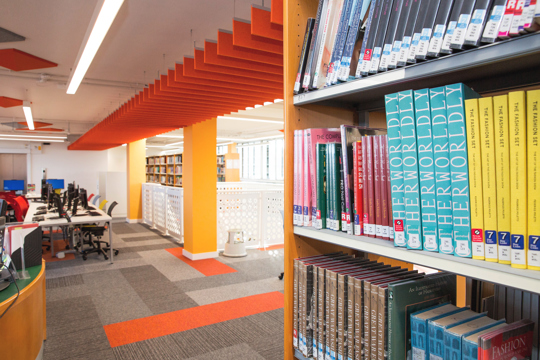 Our library facilities offer more than 50,000 print resources and over 60 million digital resources, with expert support from qualified library professionals and research specialists
Course breakdown
Strategic Leadership in Education
This module begins with a focus on different styles of leadership and the effect that this would have on decision-making in educational settings. Different models of leadership are evaluated with reference to current theories and ideas. Strategic thinking is considered and how this links to organisational structures and whether there are alternative ways of this being organised. This module will equip you with an understanding of how to become a leader for positive change in education and will be underpinned by some key themes: ● What does it mean to be an effective leader? ● How can you develop leadership within a team? ● A critical evaluation of different models of leadership, understanding what models are effective and why ● Developing collaborative learning communities ● Change management
SEND, Diversity and Inclusion Leadership
This module will build on the concepts of equality and diversity in work with children, young people and adults, and examine the role of leaders in ensuring inclusion. You will consider the potential challenges of supporting individuals in relation to issues around identity such as race, sexuality, gender and disability and explore strategies for building an inclusive workplace. Theoretical perspectives such as intersectionality will be explored and linked to practice. You will be challenged to examine how attitudes and perceptions towards diversity can contribute to inequality. Strategies aimed at the removal of such barriers will be identified, analysed and evaluated.
Future industry direction, via proactive leadership, is central to this module. You will have the opportunity to develop a small scale piece of work-focused research in which you will identify an area of change and/or innovation. You will identify barriers and strategies to sensitively designing and implementing innovations within a work context. In this module, the leadership qualities required for successful innovation will be integral to your learning.
Professional Postgraduate Profile
This module provides you with the opportunity to analyse and explore your future development and professional growth. Guided by an experienced lecturing team you will tailor your existing skills toward a specified employability goal. You will learn how to gain postgraduate advantage through strategically evidencing the knowledge and abilities acquired throughout the MA. This module will enable you to identify and maximise your unique selling point in the world of work.
Coaching and Mentoring in Education
This module examines mentoring and coaching issues faced by those who have responsibility to mentor others in their workplace environment. The principles of mentoring and coaching will be studied, including specialist coaching and collaborative co-coaching and the role of leadership within these. The development and emerging theories and models within mentoring and coaching will be analysed, evaluated and directly applied to the workplace environment. You will examine the mentoring and coaching issues faced by those who mentor others in the workplace, looking at the principles of coaching as well as specialist coaching.
This module introduces you to the disciplines and techniques required for critical appraisal of complex data and industry practice, creating research designs and accompanying research techniques, building theoretical frameworks, and the scheduling and execution of a research project. The module will develop your skills and expertise in the essential research tools you will need for both successful postgraduate study and as a leader in your chosen service industry sector.
The modules listed above for this course are regularly reviewed to ensure they are up to date and informed by industry as well as the latest teaching methods. On occasion, we may need to make unexpected changes to modules – if this occurs, we will contact all offer holders as soon as possible.
MA Educational Leadership – A grade classification of 2:2 is required, or international equivalent.
PGDip Educational Leadership – A grade classification of third-class is required, or international equivalent.
A subject-related UK or International honours degree from a recognised institution.
Work experience – You will need to provide official documentation before enrolment confirming that you are working or volunteering in an appropriate education environment for a minimum of two full days per week.
We also consider applicants who are currently employed and wish to apply to University College Birmingham.
To apply, you must have five years of relevant managerial work experience, demonstrating in-depth knowledge of the sector for the subject matter you are interested in pursuing.
A reference detailing your roles and responsibilities from your line manager and a meeting with the programme team will usually be scheduled prior to a place being offered.
EU/international students
If your degree is not related and you do not have relevant managerial work experience, please contact Admissions so that we can discuss your application on an individual basis before you apply.
If you have any questions, please complete our enquiry form:
Teaching will be via a number of methods including small group sessions, online, independent research and presentations from guest speakers. Assessment will be reflective of industry requirements and will feature a variety of appropriate assessment methods including presentations, portfolios, written work and case studies, much of which you will tailor to your working environment.
UCBconnect - meet other students on your course
Starting university is an exciting time, but we understand that it can sometimes feel a little daunting. To support you, we have created a platform called UCBconnect, where you can meet other students who have applied for the same course at University College Birmingham, before you start studying here.
As soon as you have been made an offer, you will be sent an invitation via text and email to complete your user registration and join UCBconnect. For more information, please visit ucb.ac.uk/ucbconnect.
of graduate employers say relevant experience is essential to getting a job with them
Work placements
Work placements are vital for gaining real-life experience and for building your confidence and skills before you finish your course – and they may even lead to a job when you graduate.
Students undertaking this course should be working within an educational setting (if you are unsure if your setting is appropriate, please speak to the programme leader or our Admissions team).
If you are not currently working within the sector, you will be required to find a relevant placement prior to commencing the course.
Due to the ongoing coronavirus pandemic, please be aware that opportunities to travel abroad for placements, project work or residential trips may be affected by government travel restrictions. Please visit our
updates and FAQs page
for information.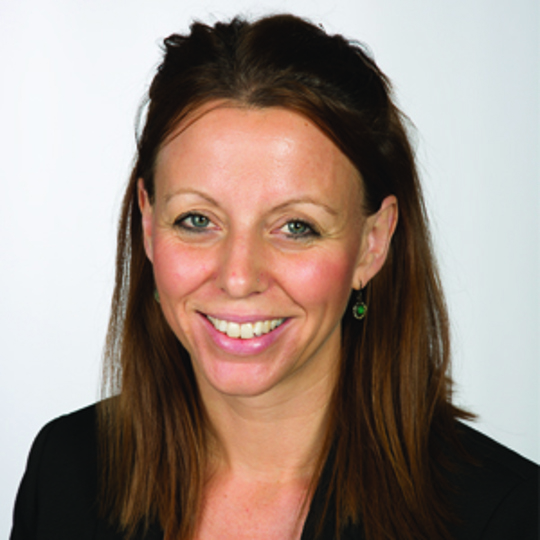 Effective leaders are able to gain the trust of others in pursuit of positive change. Those who lead have the responsibility to lead with wisdom and for the good of others and the wider community. The MA in Educational Leadership invites you to take up the challenge to become an effective leader who can inspire and empower others and serve those in the sector.
Career opportunities
The example roles and salaries below are intended as a guide only.
National education manager
Average Salary: £35,000 – £40,000
Pastoral support manager
Average Salary: £29,000 – £31,000
Nursery deputy manager
Average Salary: £26,000
Learning and development training manager
Average Salary: £50,000
hired@UCB
We are here to support your career goals every step of the way.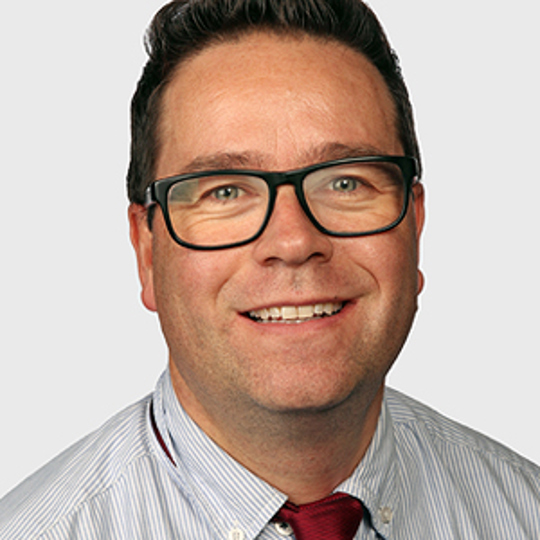 Chris's Story
Chris brings a wealth of leadership experience and in-depth knowledge of special educational needs issues to our Educational Leadership course.