Why choose this college course?
PRACTICAL APPLICATION – Learn in our award-winning training restaurants and kitchens, and develop your entrepreneurial skills in a 'Dragon's Den' business event
WORK PLACEMENT – Boost your experience during your studies with work placement opportunities from bars and hotels to restaurants, conference and banqueting centres.

ENRICHMENT

– Gain first-hand feedback on hospitality trends and topical issues from key industry employers, guest speakers and company representatives
MOVE UP TO UNIVERSITY – Want to continue your learning journey after college? Progress your training to university level on our wide range of hospitality degree courses
TEAM SCOTLAND PARTNERSHIP – Our University will be the home for Team Scotland at the 2022 Commonwealth Games in Birmingham, offering exciting opportunities for our students to work with the team and its athletes
Our facilities
University College Birmingham is renowned for its outstanding food and hospitality training facilities. Our two award-winning restaurants on campus provide the perfect environment for students on our hospitality courses to boost their skills across different service styles.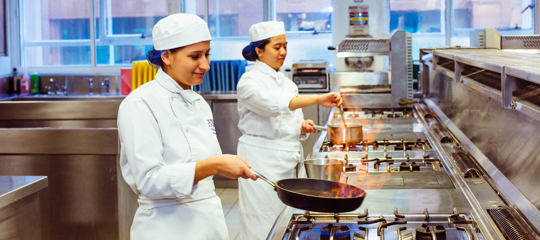 Our training restaurants and industry-standard kitchens provide you with a unique behind-the-scenes view of the hospitality and catering industry during your studies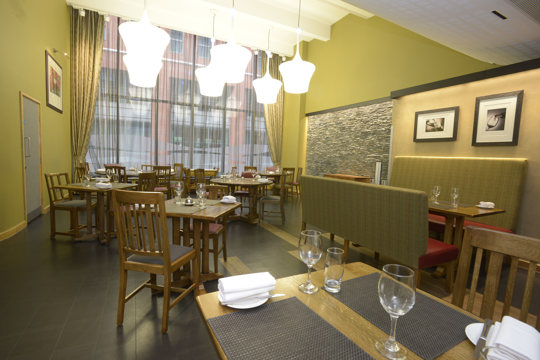 Open to the public, The Atrium offers a superb fine dining experience in a modern, contemporary setting that ranks alongside top restaurants in Birmingham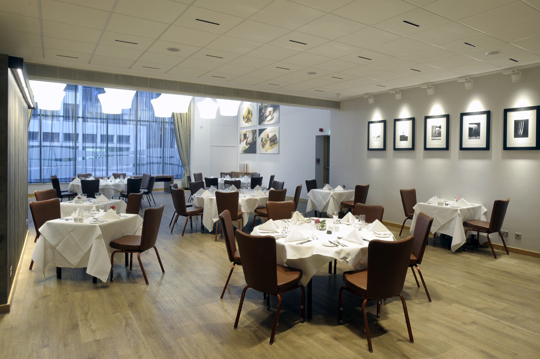 Offering a great informal setting for lunch and evening meals, The Brasserie hosts theme nights staged by our hospitality students
The Hospitality and Events Industry
Food and Drinks Service Trends
Alcoholic Beverages
UK Visitor Attractions
Human Resources
Developing a Customer Service Culture
Food from Europe
Nutrition and Health Food
Accommodation Operations
Planning Events
Marketing
Business Enterprise
Hospitality Finances
Front Office and Reception Skills
Supervisory Skills
You will also have an individual study programme to help you build the skills and experience you need to progress onto higher education or gain employment.
Maths and English
To help you secure your dream career, you will also continue developing your maths and English skills alongside your full-time course. If you haven't achieved GCSE grade 4/C in English and maths at age 16, you will continue to study these through resits or taking Functional Skills at an appropriate level.
How maths will support your career
Making measurements in following recipes and in serving food and drink properly
Using fractions for recipes and serving sizes
Making adjustments for time and temperature in food and drink preparation
Handling nutritional data to inform choices about health and balanced diet while creating menus
Enhancing presentation of dishes using geometry
Managing stock for running restaurants, bakeries and bars
How English will support your career
Using accurate spelling and specialist vocabulary for presenting quality menus
Developing good speaking and listening skills for communicating with colleagues and customers
Improving your reading accuracy when following instructions and recipes
Enhancing your CV or advertising your business with the correct use of English
Ideally, you will require a minimum of 4 GCSEs at grade 4/C or above (including maths and/or English), or a relevant Level 2 qualification (must also include GCSE English and/or maths at grade 4/C or above).
Alternatively, you will require at least 2 years' relevant work experience.
School applicants will be required to provide a good school report, which must include attendance.
If you do not have a grade 4 (grade C) or above in English and maths and you are under 19, you will be required to complete an assessment so we can ensure you receive appropriate support. Applicants over 19 are not required to complete maths and English.
You should be committed, enthusiastic and have a desire to succeed in the hospitality and events industry.
You will be assessed via a portfolio of evidence, work experience, group work, producing staff handbooks, reports and presentations.
There are practical assessments in mixology (preparing and serving speciality drinks), bar and restaurant service, preparation and completion of projects and food development.
Our teaching and assessment is underpinned by our Teaching, Learning and Assessment Strategy 2015-2020.
This course requires a uniform and kit costing approximately £120, depending on the items you purchase. (Prices are subject to change each year – exact costs and information on how to order required items will be provided to you prior to enrolment.)
You may be eligible for the Learner Support Fund, which assists college students with course-related costs such as essential uniform, equipment and travel. For more information, please visit our Financial Support for College Students page.
Our Schools Liaison team deliver drop-in sessions for you to ask any questions you have about college. Find out more here.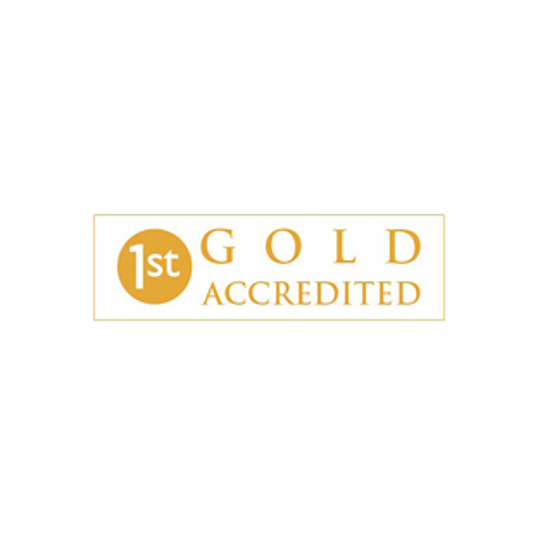 University College Birmingham has People 1st Gold Hospitality accreditation, and carries Centre of Excellence status for Patisserie and Confectionery, Food and Beverage Service, Fish and Shellfish, and Butchery and Game.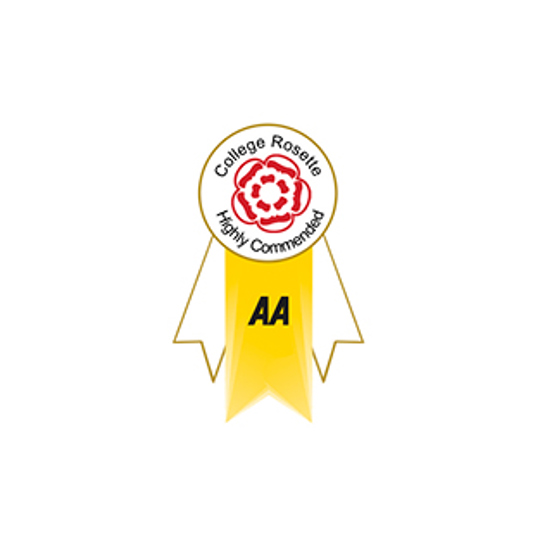 The Atrium restaurant at Summer Row has a Highly Commended AA College Rosette.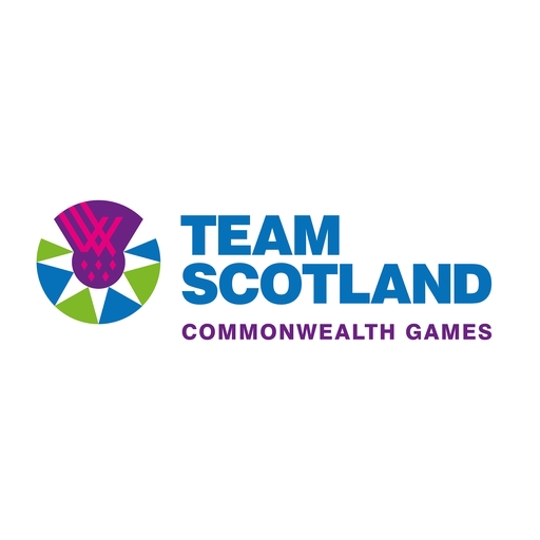 University College Birmingham will be the home of Team Scotland at the 2022 Commonwealth Games.
Accreditations, endorsements and partnerships
University College Birmingham works with a wide range of organisations to ensure you receive the best possible training and qualifications recognised by industry.
of graduate employers say relevant experience is essential to getting a job with them
Work placements
Work placements offer a wealth of benefits alongside your studies, helping you put your learning into practice, develop your skills and understanding of the workplace, boost your CV for your chosen career or enhance your UCAS application for higher education. Our hired@UCB team can help find the ideal placement for you.
Students on our college hospitality courses have opportunities for placements in bars, conference and banqueting centres, hotels and restaurants. Placements can last from 70 – 350 hours dependant on the level of study, with many of our past students subsequently being offered part-time jobs.
Work alongside experts in your sector
A snapshot of some of the employers we have worked with:
Purnell's Bistro (Birmingham)
Hilton Metropole (Birmingham)
Park Regis (Birmingham)
Amadeus (Birmingham)
Forest of Arden Marriott Hotel and Country Club (Warwickshire)
I was able to study exactly what I wanted, focusing on the areas I had real interest in. My advice to students on this course is to make the most of every opportunity - it might not come your way again – and have lots of fun doing what you enjoy.
Career opportunities
The example roles and salaries below are intended as a guide only.
Restaurant manager (casual dining)
Average Salary: £25,000
Event manager
Average Salary: £33,000
Event planner
Average Salary: £22,323
Conference centre manager
Average Salary: £30,000
Event coordinator
Average Salary: £20,961
Conference coordinator
Average Salary: £18,727
hired@UCB
We are here to support your career goals every step of the way. 

Lottie's Story
During her course, Lottie had the chance to work at an acclaimed chef's restaurant and has now progressed on to degree level.