Why choose this college course?
BOOST YOUR BOXING CAREER – If you are a talented boxer with sound experience through competing at your local boxing club, our course gives you the training to become an elite competitor
RECOGNISED QUALIFICATION – Study for a Diploma in Sporting Excellence (DiSE) and balance your sporting ambitions with a respected Level 3 qualification
INDUSTRY APPROVED – Our BoxED course is run in partnership with England Boxing and is the only one of its kind in the region
TEAM SCOTLAND PARTNERSHIP – Our University will be the home for Team Scotland at the 2022 Commonwealth Games in Birmingham, offering exciting opportunities for our students to work with the team and its athletes
Our facilities
As a student on our boxing course, you will have access to elite boxing facilities in the heart of Birmingham, as well as our on-campus sports injury and massage clinics.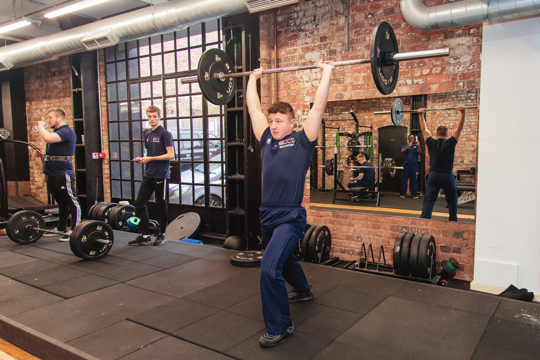 Situated close to our city centre campuses, the Henrietta Street gym is a state-of-the-art facility with a full-size boxing ring, strength and conditioning area and open workout space for circuits, sparring and technical work.

Our sports injury and massage clinics provide a variety of services to professional athletes, students and members of the public
Our clinics offer a full-range of professional equipment including ultrasound/electrotherapy equipment, a rehabilitation area and fully-equipped gym
Course breakdown
Topics you will study alongside your DiSE qualification:
Level 2 Gym Instructor qualification
Anatomy and Physiology
Level 1 Sports Coaching – Boxing
Emergency First Aid
Safeguarding
Sport Nutrition, Performance and Healthy Eating
Work Placement
Level 3 Personal Training qualification
Sports Psychology
Level 2 Sports Coaching – Boxing
Sports Injuries
Sports Massage
Work Placement
Additional training and instruction
In addition to your academic studies, you will:
Train 3-4 times a week (depending on GCSE requirements)
Receive specialist instruction in fitness, boxing technique, strength and conditioning, sparring, sports therapy and rehabilitation
Maths and English
To help you secure your dream career, you will also continue developing your maths and English skills alongside your full-time course. If you haven't achieved GCSE grade 4/C in English and maths at age 16, you will continue to study these through resits or taking Functional Skills at an appropriate level.
How maths will support your career
When designing fitness programmes, a sound understanding of basic numbers is needed for working out appropriate repetitions and determining increments in weight training
Fractions are needed in calculating BMI
Measurements are also key in determining and monitoring client heights and weights
Mathematics is central to an understanding of nutrition and sports formulae
How English will support your career
Accurate spelling and a wide and specialist vocabulary are key in the presentation of sports services and products
Good quality speaking and listening skills are needed when communicating with colleagues/sponsors
Customer service requires good English skills in speaking and written communication
Accurate reading is a vital skill when following instructions
Secure English is important when preparing a CV or a business proposal, advertising/marketing your business or when designing a training plan for a client
You must be 16 to 18 years old.
Normally, you will require a minimum of 4 GCSEs or equivalent – two at grade 4 (grade C) and two at grade 3 (grade D), including maths and/or English.
You must be a member of a club belonging to England Boxing with the enthusiasm to be an elite performer.
Excellent levels of attendance and behaviour are expected.
You will require a strong work ethic.
You will be required to attend a screening event.
Assessment takes place in realistic working environments including the fitness gym, outdoor fitness and studio-based fitness, alongside class-based portfolio work. You need to be prepared to work both independently and as part of a team.
Our teaching and assessment is underpinned by our Teaching, Learning and Assessment Strategy 2015-2020.
This course requires a uniform and kit costing approximately £50, depending on the items you purchase. (Prices are subject to change each year – exact costs and information on how to order required items will be provided to you prior to enrolment.)
You will also be required to provide your own boxing kit such as gloves, head guard and gum shield.
Join the conversation and check out the latest updates from the department of Sport and Nutrition.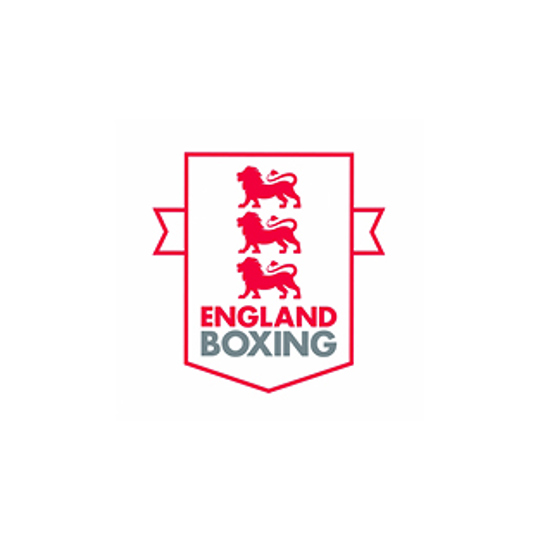 This course is run in partnership with England Boxing.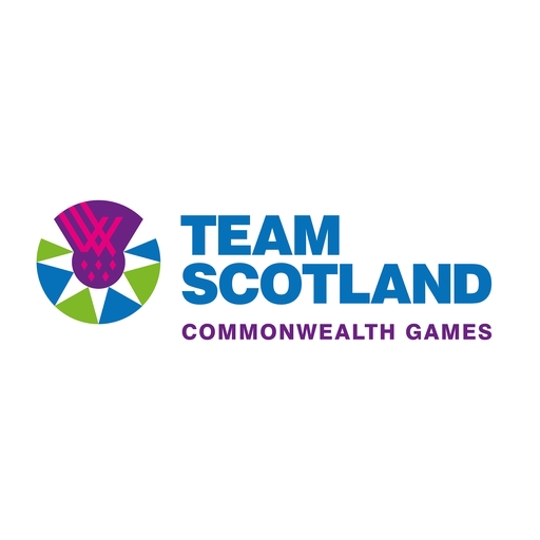 University College Birmingham will be the home of Team Scotland at the 2022 Commonwealth Games.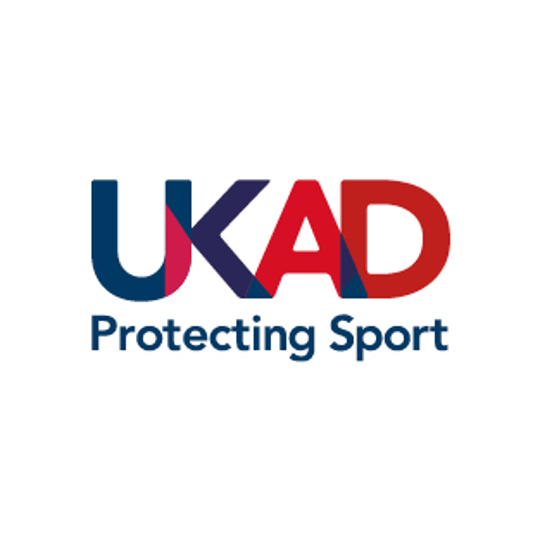 University College Birmingham adopts the UK Anti-Doping and World Anti-Doping Agency (WADA) position that cheating, including doping, in sport is fundamentally contrary to the spirit of sport, undermining the otherwise positive impact of sport on society. Further details about UKAD and WADA can be found on their websites.
Accreditations, endorsements and partnerships
University College Birmingham works with a wide range of organisations to ensure you receive the best possible training and qualifications recognised by industry.
of graduate employers say relevant experience is essential to getting a job with them
Work placements
Work placements offer a wealth of benefits alongside your studies, helping you put your learning into practice, develop your skills and understanding of the workplace, boost your CV for your chosen career or enhance your UCAS application for higher education. Our hired@UCB team can help find the ideal placement for you.
Our Boxing Education course requires you to undertake two periods of work placement relevant to your studies in both years 1 and 2.
Work alongside experts in your sector
A snapshot of some of the employers we have worked with:
Burton Albion FC (Burton-upon-Trent)
The Gym (Birmingham)
Ackers Adventure (Birmingham)
Revolution Fitness (Malvern)
Fitness Unlimited (Redditch)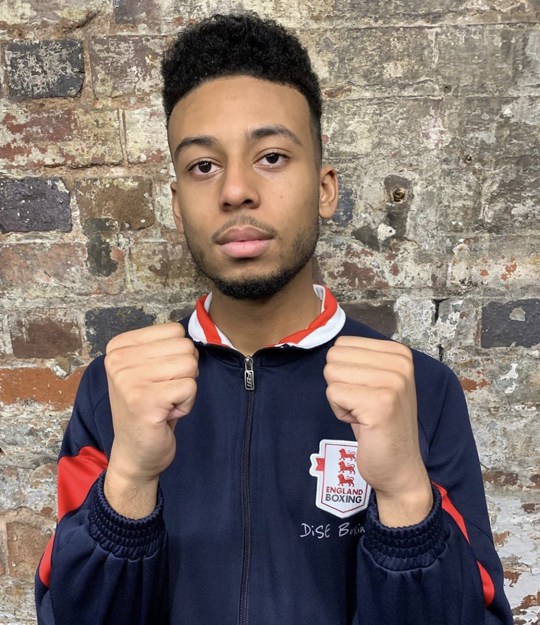 If you are on the BoxEd course at University College Birmingham, believe me, you have made the best decision in your life when it comes to choosing a college course. It's a game-changer, a brilliant course with fantastic sports tutors who care about us all as students, boxers and people.
Career opportunities
The example roles and salaries below are intended as a guide only.
Competitive boxer
Variable
Sports professional
Variable
Personal trainer (upon completing year 2)
Average Salary: £25,000
Fitness instructor (upon completing year 1)
Average Salary: £22,000
hired@UCB
We are here to support your career goals every step of the way.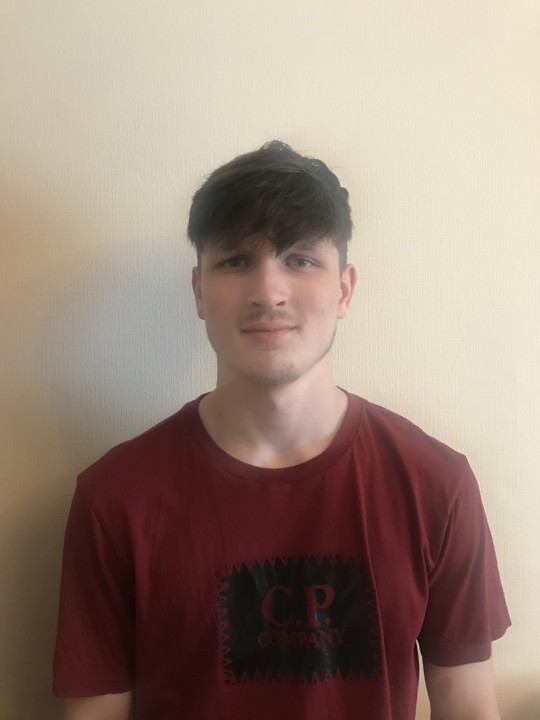 Lewis's Story
Regional title-holder Lewis now has two, invaluable additional qualifications under his belt thanks to his course for aspiring professional boxers.