Why choose this apprenticeship?
EARN WHILE YOU LEARN – This is a paid course, giving you the opportunity to earn while you train to teach
PRACTICAL APPLICATION – Spend four days a week in the classroom gaining on-the-job experience, skills and knowledge by engaging with the day-to-day practice of being a teacher

EXPERT TUITION

– Receive support from an experienced teacher mentor in school and from a highly committed Initial Teacher Education team at University College Birmingham
Our facilities
Our learning spaces at University College Birmingham ensure you have the right environments to build your knowledge, from lecture theatres to interactive group working spaces and extensive library resources.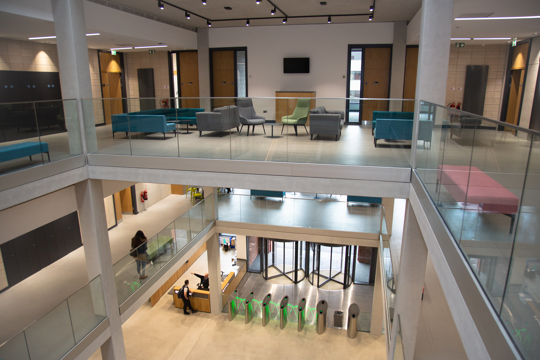 Our new £44 million Moss House campus includes an exhibition space to showcase your work to assessors and prospective employers, as well as our Enterprise Hive service which helps budding entrepreneurs with start-ups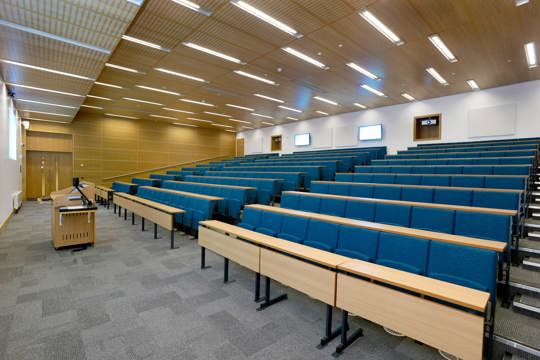 Our campus buildings feature lecture theatres equipped with the latest technology, as well as comfortable tutorial and seminar rooms and private meeting rooms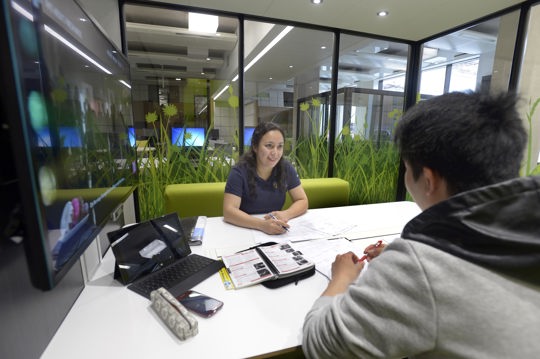 Located in our McIntyre House campus, ThinkSpace features glazed study pods to discuss group projects and glass wipe boards to mind-map your ideas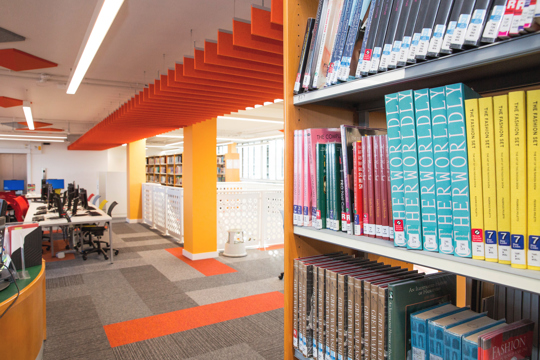 Our library facilities offer more than 50,000 print resources and over 60 million digital resources, with expert support from qualified library professionals and research specialists
You will need to be qualified to degree level – University College Birmingham accepts at least a 2:2 BA/BSc (Hons) in a relevant subject area
You must have a pass in each of your GCSEs in English, maths and science (grade C/4 and above) and have passed the QTS Skills Tests in English and maths.
You will also need to have undertaken a successful Enhanced Disclosure and Barring Service (DBS) check.
This apprenticeship is mainly school-based and much of what you will learn takes place on-the-job under the guidance of school mentors and university tutors.
Hands-on experience planning lessons with colleagues, delivering lessons to your pupils and assessing children's progress in learning will give you confidence, knowledge and classroom-ready practical skills.
Additionally, learning in a school setting provides the context for off-the-job training. You will have the opportunity to observe other teachers, participate in training and meet with key members of staff.
At university, you will learn about the decision-making processes behind each lesson you deliver, the topics and strategies for engaging children with the curriculum, and the essential knowledge and qualities of an excellent teacher.
The Teachers' Standards provide the framework for assessment for the Teacher Apprenticeship. These professional standards set out eight key areas in teaching, and three further areas with regard to your personal and professional conduct that you must demonstrate competency in to achieve Qualified Teacher Status (QTS).
Assessment activities include gathering a portfolio of evidence for the Teachers' Standards and lesson observations.