Why choose this apprenticeship?
RECOGNISED QUALIFICATION – Complete this apprenticeship standard and you will receive a BA (Hons) degree in Business Management
PRACTICAL APPLICATION – Our course comprises practical work experience and high quality work-based learning tailored to your career aspirations
INDUSTRY APPROVED – Our CMDA is dual-accredited by the CMI for a Level 5 Certificate in Leadership and Management (subject to payment of an additional fee), with professional recognition through Chartered Manager Status
Our facilities
Our learning spaces ensure you have the right environments to build your knowledge, from lecture theatres to interactive group working spaces and extensive library resources. Students on finance-related modules also have access to our Financial Trading Suite, while we provide a range of support services for student entrepreneurs through our Enterprise Hive.
If you want to set up your own business, visit our Enterprise Hive for a wide range of start-up support, including incubation space, tailored mentoring from industry experts and networking opportunities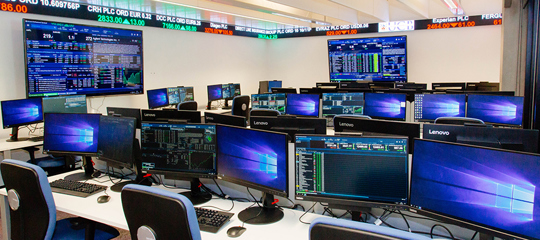 One of the largest among all UK universities, our Financial Trading Suite features 21 workstations, two large wall screens and a scrolling ticker providing real-time global market information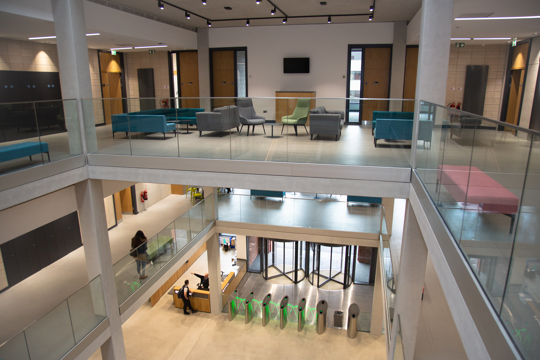 Our new £44 million Moss House campus includes an exhibition space to showcase your work to assessors and prospective employers, as well as our Enterprise Hive service which helps budding entrepreneurs with start-ups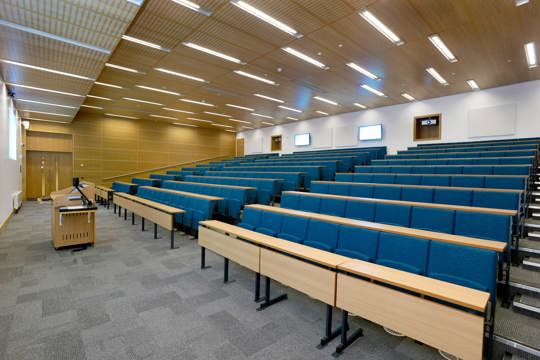 Our campus buildings feature lecture theatres equipped with the latest technology, as well as comfortable tutorial and seminar rooms and private meeting rooms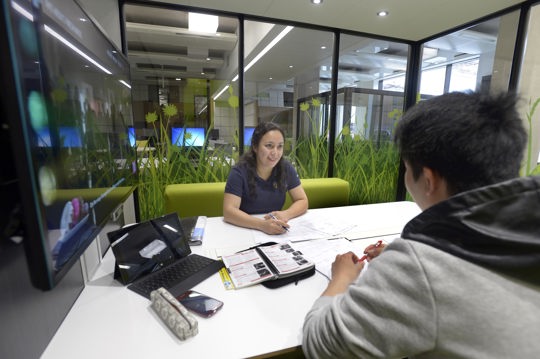 Located in our McIntyre House campus, ThinkSpace features glazed study pods to discuss group projects and glass wipe boards to mind-map your ideas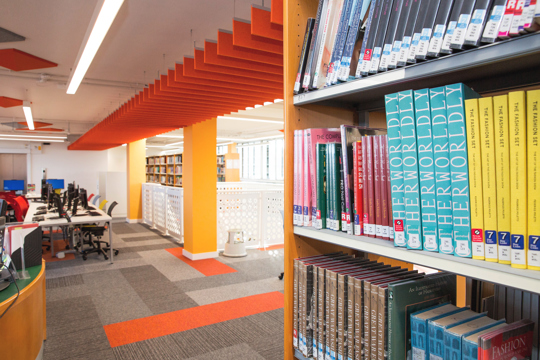 Our library facilities offer more than 50,000 print resources and over 60 million digital resources, with expert support from qualified library professionals and research specialists
The modules listed above for this course are regularly reviewed to ensure they are up to date and informed by industry as well as the latest teaching methods. On occasion, we may need to make unexpected changes to modules – if this occurs, we will contact all offer holders as soon as possible.
Developing Academic Skills
This introductory online module is designed to familiarise you with the skills required to undertake undergraduate study. The module assumes that as a work-based learner, you may have been out of formal education for a while, offering a supportive framework for your reintegration into academic study.
Managing Resources
This module looks at the management of people within an organisation. It introduces recruitment and progresses through the various stages of employment, with a focus on effective management. The module includes development of individuals and teams, setting goals, accountability, empowering others through delegation as a method for motivation, and ensuring a comprehensive understanding of HR systems.
Business Communications
This work-based module will enable you to communicate using a variety of methods, including written, verbal and non-verbal skills, digital skills, listening and negotiating techniques.
Introduction to Sales and Marketing
You will study key aspects of marketing and sales management, examining the close relationship these functions share with the marketing process. You will be introduced to the concept of selling as part of an integrated marketing communications programme, an important influence on contemporary business thinking and practice.
Introduction to Business Finance
This module provides an introduction to finance where you will develop an understanding of the fundamental principles of finance for business organisations. The module will begin with types of business organisations, accounting concepts, laws and regulations. This will be followed by the structure and content of financial reports. You will then learn how to analyse financial statements and prepare budgets. The module includes an examination of costing, and contribution and break-even analysis in order to undertake financial decisions.
Market Research
This module introduces the principles of market research, including approaches to research design, data collection, analysis and interpreting the findings. You will learn how to collect data and analyse it using quantitative and qualitative methods.
Business Relations
This module investigates the different approaches to stakeholder, customer and supplier management. It will enable you to understand engagement, cross-functional working and negotiation. You will also develop approaches to conflict management and dispute resolution.
Leading People in Business
This module introduces leadership concepts and progresses to contemporary models. The development of self, individuals and teams are studied. This includes setting goals and accountability, empowering others through delegation, coaching and mentoring, retention and progress. You will gain a comprehensive understanding of how culture, self-development and effective leadership benefits the business, teams and the individual.
Financial Accounting
This module builds on knowledge acquired from the Business Finance module studied at Level 4. You will develop an understanding of a range of finance and accounting techniques, and tools used by businesses to make informed and effective decisions. The emphasis is on assessing how relevant financial information is created and utilised to inform management decision-making.
Digital Essentials
This module investigates new approaches to innovation focusing on digital technologies and the impact on organisations. It will enable you to build essential skills in order to analyse, integrate and appraise effective digital strategies. It also examines how the management of digital channels helps to achieve business objectives.
Managing Change
Change is inevitable and its implementation is seen across an organisation on a regular basis. The changes could affect the whole organisation or a department. Regardless of its size, change needs to be carefully identified, efficiently assessed and effectively implemented to add value to the organisation. This module will help you develop the skills needed to design, implement and evaluate effective change as an employee, manager or external consultant working on a strategic change management project.
International Business
It is essential for managers to understand the developments in the global marketplace in which they operate. This module focuses on the skills needed to manage global operations in diverse economic and cultural environments and how to segment and target relevant markets and customers. It uses the function of marketing management as a platform to highlight the challenges and opportunities of managing business in an international context. The module aims to give you a good understanding of the issues facing management in the allocation and customisation of marketing resources as well as equip you with the skills to research and understand the competitive, legal, political, cultural and technological context of a company's international marketing operations.
Management Project
This module is a key mechanism through which the skills of independent learning, problem solving, analysis, assimilation and communication are developed. It comprises an independent research project into a particular management or organisational issue, problem or opportunity. The aim of the module is to produce a project that advances knowledge in the subject area of business management, encouraging you to explore areas and challenges that are encountered on a daily basis in the workplace environment, ideally incorporating managerial problems or business scenarios that have important organisational implications. You will create a personal development plan and use tools and techniques to ensure the effective management of time and pressure, and the prioritisation and strategic alignment of activities.
Individual employers set the selection criteria for their apprentices, although in most cases you will be expected to hold A-levels (or equivalent) or relevant Level 3 qualifications. Other relevant or prior experience may be considered as an alternative.
You should have English and maths qualifications at a minimum of Level 2 or equivalent, and demonstrate Information Communication Technology (ICT) skills at this level.
In addition, you must be employed for a minimum of 30 hours per week.
Modules will be delivered in 12 six-week blocks using a blended approach that comprises digital learning (webinars, virtual lectures and online materials) and some onsite teaching at University College Birmingham (a maximum of three full days per six-week block).
Each module will be completed with an assignment to demonstrate learning has taken place. Chartered Manager Status will be awarded on the successful completion of a final assessment.
Your tutor will guide you through formative assessments in your workplace and at University College Birmingham, including practical assessments, online tests and assignments. Your personal assessor will visit you regularly in your workplace and assist you throughout your training.
Our teaching and assessment is underpinned by our Teaching, Learning and Assessment Strategy 2015-2020.
Additional qualifications and training
This business management apprenticeship is accredited by the CMI, granting you a Level 5 Certificate in Leadership and Management on completion. (This is subject to payment of an additional fee.)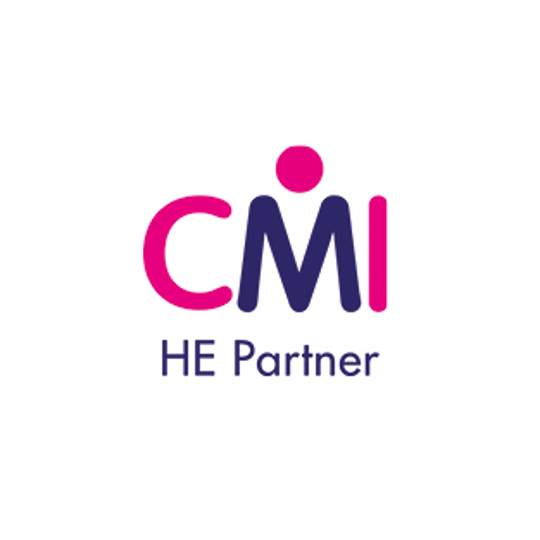 This course is dual-accredited by the Chartered Management Institute.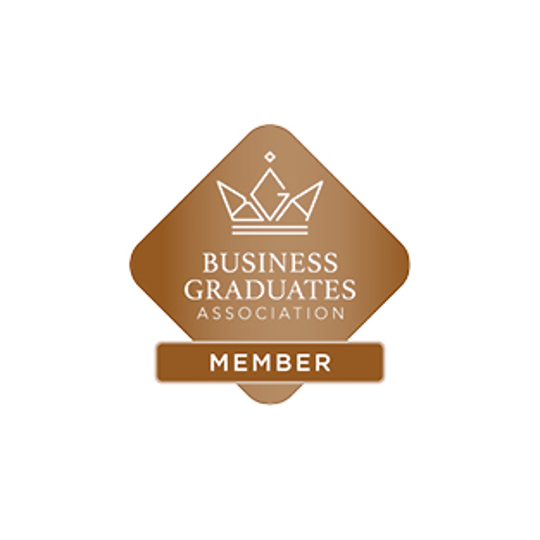 Business Graduates Association Member.
Accreditations, endorsements and partnerships
University College Birmingham works with a wide range of organisations to ensure you receive the best possible training and qualifications recognised by industry.