Why choose this apprenticeship?
BOOST YOUR SKILLS

– From studying human anatomy and infection control to promoting effective nutrition and managing a team, gain a wealth of knowledge and skills for your career
LEARN WHILE YOU WORK – Earn a Level 5 Assistant Healthcare Practitioner Diploma while putting your learning into practice in your workplace
PRACTICAL APPLICATION – Hone your practical skills on campus in our state-of-the-art Health Hub, including a replica hospital ward and community care environment
Our facilities
As part of your healthcare higher apprenticeship, you will have access to University College Birmingham's new Health Skills and Simulation Suite, providing a specialist learning environment which replicates real-life care settings to enhance your practical training.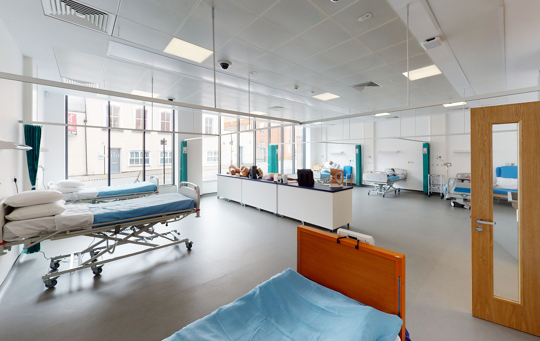 Our facilities include a six-bed replica hospital ward complete with simulation manikins and integrated filming and audio equipment

Our simulation facilities also include a community care environment, allowing you to practise working in the variety of settings you may encounter in your future career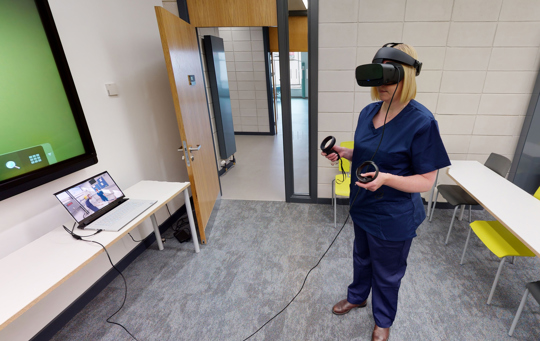 We have a clinical skills teaching room with virtual reality technology to support your training, along with additional study and teaching areas
Minimum age 18 years old
Working towards Level 2 Functional Skills or evidence of GCSE English and maths grade C
Must be working a minimum of 30 hours per week in an appropriate role
Hold a Level 3 qualification or significant experience in the health and social care sector
Evidence of achieving The Care Certificate or working towards this – if this has not currently been achieved, it will be mapped into the programme for completion
You will need to complete tasks and acquire a portfolio of evidence through work-based learning and assessment, taught sessions and online delivery. A qualified tutor/assessor will examine the evidence which is then approved by an external verifier (appointed by the examining body). An emphasis on personal learning and thinking skills, and employment rights and responsibilities, is embedded in the apprenticeship.
Our teaching and assessment is underpinned by our Teaching, Learning and Assessment Strategy 2015-2020.
All apprenticeship standards require successful completion of end-point assessments graded by an approved external apprenticeship organisation.