What is an apprenticeship?
An apprenticeship is a real job with training. It allows your daughter or son to earn while they learn while gaining a nationally recognised training assessment, and in many cases qualifications. Apprenticeships take at least a year to complete.
What apprenticeships are available at University College Birmingham?
Recognised for top quality vocational training and assessment, University College Birmingham is a registered Apprenticeship Training Provider. To view all of our apprenticeships, visit the A-Z of courses. We offer apprenticeships in the following areas:
Childcare and Early Years
Food and Beverage Service
Health and Social Care 
Business and Administration
Hairdressing
Chef Catering
Hospitality
Management
Teaching 
Nursing 
Physiotherapy
What are the benefits of an apprenticeship?
The potential benefits of an apprenticeship can include: 
earning a salary
receiving a contract for employment
receiving training in skills that employers want
excellent progression opportunities
increasing future earning potential
receiving the support of a mentor
receiving holiday pay
Attainment of practical skills in a real work-based environment
Entry requirements
Apprenticeships are available to anyone over the age of 16, living in England. There are different entry requirements depending on the sector and job. Please look at the individual apprenticeship pages for details.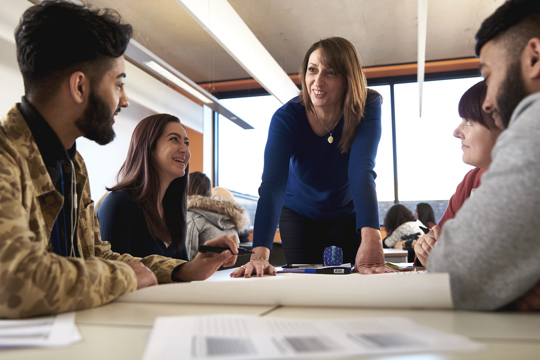 Are there different levels of apprenticeship?
Yes, there are four levels of apprenticeship that can be delivered as a Framework or Standard. They depend on your child's skills and qualifications. The levels are: 
Intermediate Apprenticeship (Level 2)
Advanced Apprenticeship (Level 3)
Higher Apprenticeship (Level 4 or 5) 
Degree Apprenticeship (Level 6)
The core components for Intermediate, Advanced and Higher Apprenticeships when delivered as a framework are:
A nationally recognised vocational qualification
Functional skills (like English and maths), and IT for some frameworks 
A technical certificate such as a BTEC or City & Guilds in some instances 
Other professional qualifications or requirements as specified by the job
The core components for all levels of apprenticeships when delivered as a standard are: 
Skills, knowledge and behaviours as agreed by employer groups 
All standards require English and maths Functional Skills at Level 1 and/or Level 2 
Some standards also require specified qualifications 
All standards have End Point Assessments, carried out by approved assessment organisations. 
What will my son or daughter earn?
The minimum wage for apprentices is listed on www.gov.uk/national-minimum-wage-rates. Lots of employers pay over the national apprenticeship wage. The average gross weekly wage for an apprentice is £200.
Some Higher Apprenticeships can pay £300-£500 per week. 
Why does my child have to continue in education or training?
If your child completed Year 11 in the summer 2014 or later, they have to stay in education or training until they are 18. That could include studying in a school, within a 6th form, in a college like UCB, or with a commercial training provider.
For further information, see www.instituteofapprenticeships.org/apprenticeship-standards.