Quiet study
The Library services has zones for quiet, individual study at our centres in Summer Row and Richmond House. 
At Summer Row, the ground floor Resource Centre (with more than 120 PCs) and Camden House East (with more than 70 PCs) are also designated as quiet, individual study areas.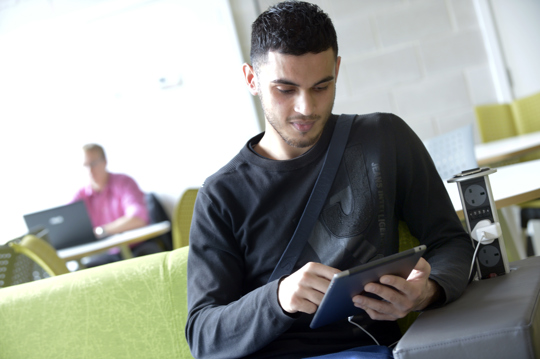 Group work
ThinkSpace on the 6th floor of Summer Row offers space for groups to meet and work on projects. 
ThinkSpace on the ground floor of McIntyre House is for all undergraduate students and is designed for both private and group study. 
The Eddie Pargeter Suite on the first floor of McIntyre House is a dedicated postgraduate centre with space for individuals to work on their academic research and assignments, or meet with fellow students and academic staff. 
McIntyre House has open areas on each floor for individuals and groups to work as well as a computer suite for student use and PCs throughout the student learning spaces.
Staying connected
All University learning spaces have Wi-Fi to enable students to use their portable devices.