If you are interested in team sports, we have an option for you
We are affiliated with the British Universities and Colleges Sports (BUCS), the national governing body for Higher Education sport, who offer a wide range of inter-university leagues across 100's of sports. University College Birmingham currently participates in men's football, men's rugby, men's basketball, and Jiu Jitsu, with the view to introduce more sports for men and women, such as volleyball, badminton, and netball.
Our outdoor sports (football and rugby) are based at Avery Field, home of Bournville RFC and UCB partners. Training, usually on Monday evenings, and matches, Wednesday afternoons, take place on their all-weather 4G pitch.
Our indoor sports are based in our sports hall based at the Maltings halls of residence, with training taking place throughout the week, and matches taking place on Wednesday afternoon and evenings. Jiu Jitsu participate in two national events per year and two grading per year.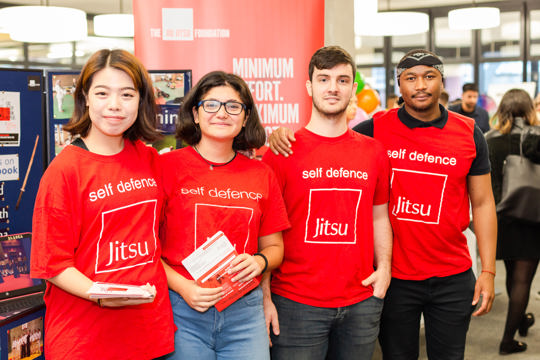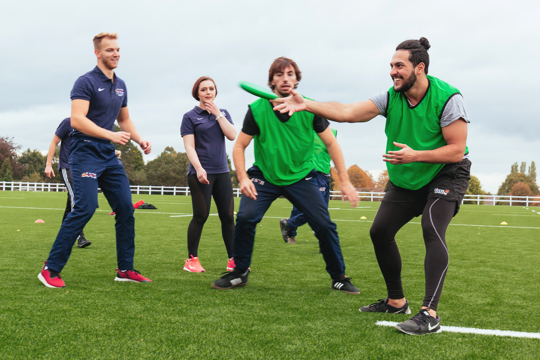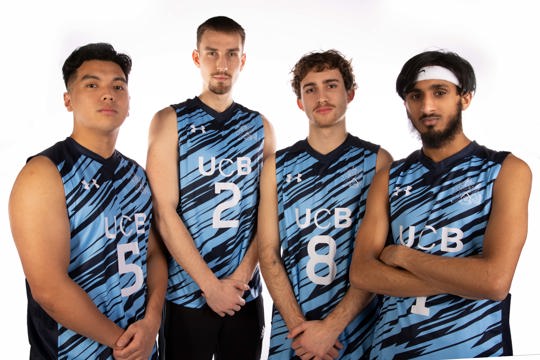 Basketball (men's)
Our men's team competes in Tier 4 of BUCS with a second team competing in the Your Basketball League (YBL) Men's 2.

Football (men's)
Our men's team competes in Tier 5 of BUCS with a second team competing in the Birmingham FA Universities League.

Jiu-Jitsu (mixed)
Jiu Jitsu have multiple gradings through the year, as well as competing in two national events.
Netball (women's)
Our women's team competes in Tier 7 of BUCS.

Rugby (men's)
Our men's team competes in Tier 5 of BUCS.

Volleyball (men's and women's)
Both men's and women's volleyball compete in BUCS - Tier 3 (men) and Tier 3 (women).

Each team will have weekly training per week with a professional coach, with competitive matches being held most Wednesday afternoons.
Annual membership cost includes:
BUCS and other league affiliation.
Facility hire for training and matches.
Branded match kit.
Professional coaching.
Strength and Conditioning (once per week, HPC Moss House).
Sports Therapy (via SEM Clinic) at no charge.
Register your interest
To register your interest, follow the link here, or visit our Guild of Students.
Create your account (if not previously done)
Search for your sport from the society list.
See the details of the society, then add your interest to basket.
Go to your basket and checkout.
Your details will be added to the society lists and you will receive more details. Feel free to do this and attend any sessions organised by your society. To participate in training and matches in season (starting first week of October), you must have paid your membership fee, accepted your invite to the sport team canvas page, and completed your team agreement.
A calendar of events with the sports teams will be released when it is finalised in August.
Recreational Sports, Societies and Facilities
Additional recreational sports will be advertised at our Welcome Event in September. Other societies are available via our Guild of Students. Details can be found here.
Our fitness facilities are open for all students to join. Follow the link here to learn about our state-of-the-art gym at Moss House.

Individual athletes
BUCS offer various opportunities for individual athletes to compete in events throughout the year. Details can be found on the BUCS website.
If you compete in any individual events, don't hesitate to contact us directly so we can discuss dates and the entry processes. Please send your email to bucs@ucb.ac.uk.
Sporting Excellence Scholarships
If you are an 'Elite' or 'Talented' performer, you may be eligible to apply for a Sporting Excellence Scholarship. The university offers up to 6 Sporting Excellence Scholarships per year. For further details, click here.