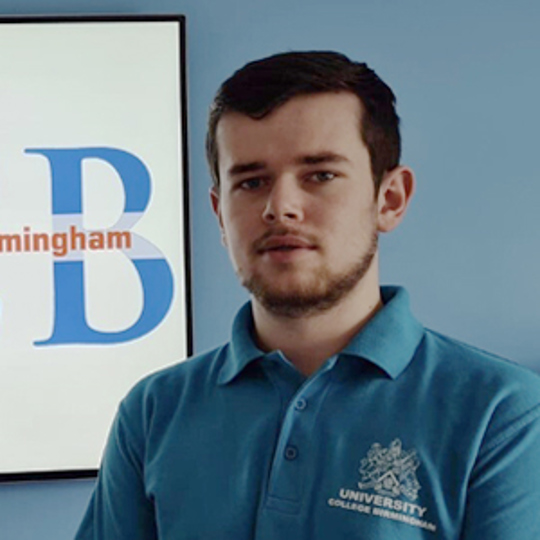 Why did you become a Student Ambassador?
As an avid person who loves to show pride in the work I do, as well as pride in who I am representing, I thought it was a great opportunity to represent University College Birmingham. This wasn't just applying to represent the FE (College) side, it was to represent all levels. Becoming a Student Ambassador allowed me to represent the institution, shine it in a good light, as well as gaining different experiences and learning about different departments that help University College Birmingham function day-to-day. 
What skills have you developed through your time as a Student Ambassador?
An obvious skill you'll develop and learn about more is communication, and how to adapt it to different people, different audiences, and how and when certain communication is appropriate, but also learning the importance of clear information to allow events to run smoothly. I have also developed a great deal of interpersonal skills, and representation skills, knowing how best to speak about University College Birmingham, and knowing what not to say. The interpersonal skills are crucial to advertise and promote University College Birmingham at Open Days or Public Events.
What would you tell someone else thinking about becoming a Student Ambassador?
Becoming a Student Ambassador is probably one of the best opportunities you will get while studying, this is simply down to the flexibility, you are required to work a number of events over the year, but you get to choose when. Having the chance to represent a reputable and growing institution is a great experience and allows you to work with loads of different people, something most other roles at a student level, can't give you.