Information for college students on returning to campus in January 2021 and free Covid-19 testing for students
Page last updated: Monday 18 January
Following the announcement of a new national 'Stay at Home' lockdown in England due to the coronavirus (Covid-19) pandemic, please see important information below about resuming your studies with us and what you need to do if you are required to come back onto campus.
This page contains information about when and how your teaching will start, as well as guidance on our free Covid-19 testing facility for college students at University College Birmingham.
Under the new lockdown restrictions, you should only come to campus for teaching or exams if your lecturers have confirmed that you should attend in person. You are strongly advised not to return to campus until you have completed a Covid-19 test. (See Covid-19 testing on campus below.)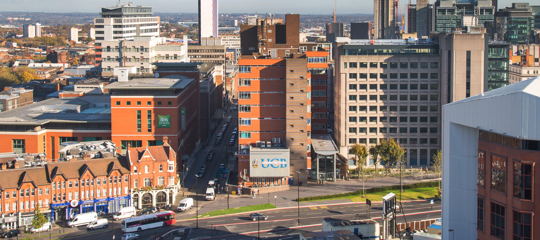 Teaching arrangements and coming back to campus
For all college students, all teaching will be online for the first week of term, from 4-8 January. This includes any teaching that is usually face to face.
From Monday 11 January, your lecturers will confirm if you need to attend any face-to-face sessions on campus, otherwise you should continue to study online.
Frequently asked questions (FAQs)

(Last updated 18 January)
Scheduled exams for BTEC Business and Computing students arranged for the first two weeks of January have been going ahead as planned on campus. Other assessments and exams are currently under review, and your tutors will let you know as soon as we have more information.
In the meantime, it's really important that you continue to attend lessons and keep up with coursework, as this is likely to be used to decide on your results later in the year.
What if I don't have IT equipment or space to study at home?
During the current nationwide lockdown, our IT and library facilities will remain available for use by students who do not have IT equipment or space to study at home.
The library at The Link will be open from 9am to 5pm on Monday to Friday. There will also be IT staff on site if you have any technical problems. Alternatively, you can find phone and contact details for IT support on the Portal.
Please note, you should take a Covid test before you use any spaces on campus (see Covid-19 testing on campus below).
Can I come onto campus to socialise with other students?
You can only come onto campus if you are here to study or attend online lessons on your own. If you seem to be on campus to socialise, you will be asked to leave.
On campus, you will be expected to wear a mask (unless you are exempt), and you must maintain 2 metres social distancing wherever possible.
Do I need to get a Covid test when I return?
Yes. You should get tested as soon as you are back on campus, before you do anything else. For more information, see Covid-19 testing on campus below.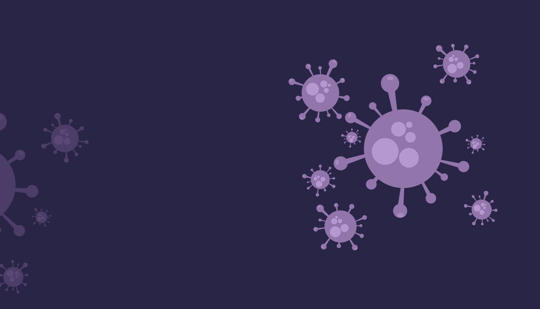 Covid-19 testing on campus
As of Monday 4 January, we are running a lateral flow testing centre at University College Birmingham for any college students who need to come onto campus. Tests are quick and free.
We will timetable a Covid test for students whose attendance on campus is necessary for exams, and let you know when it will take place. It is very important that you attend your test, to help keep yourself and other students and staff safe.
For students who want to attend campus to study, you should contact covid19@ucb.ac.uk to find out when testing is available for you. If the on-campus test site isn't open, you can also get a test for free from the Birmingham City Council test site at the Utilita Arena (formerly the NIA), a five minute walk from campus. More information is available on the council website here.
You should not come onto College premises or mix with other students until you have been tested, if you possibly can. 
Once you have had a negative test, you are still strongly advised to limit your contact with other people until you have had a second test, three to five days after your first, to minimise the chance of you unknowingly passing on the virus.
If you test positive, you will need to self-isolate for 10 days, as you would with any other Covid-19 test.
Frequently asked questions (FAQs)

(Last updated 18 January)
How do I book a Covid test?
We will let you know when your test will be, on your Canvas page. Each class will be given a testing slot when we expect you back on campus for teaching. It is important that you attend during this test slot.
What does the test involve?
University College Birmingham is working with NHS Test and Trace to provide lateral flow tests on campus at our testing centre. You will need to be tested twice, three to five days apart.
The test is quick and simple using a swab which you administer yourself, with supervision from trained personnel. Your swab will then be taken for processing.
What if I can't attend during my testing slot?
It's really important that you make every effort to attend your allocated time slot. If you are late, we may have to rebook your test but this will delay when you can return to campus.
You must let us know as soon as you can by emailing covid19@ucb.ac.uk and we'll try to book you an alternative time slot.
If you are late, please don't just turn up, as this will affect others waiting to complete their test.
Where do I go for the test?
Tests will take place on the 5th floor of our Summer Row campus. Please enter Summer Row via the main reception, and you will be directed to the correct room.
Do I need to bring anything with me when I attend the test?
You must bring and wear a mask. You should also bring your college ID.
When you arrive, you will be asked to fill in a form to consent to the test. You do not require parental consent but you cannot proceed with a test without completing the consent form.
You can see a copy of the consent form here.
I am under 18 – do my parents need to give permission for me to be tested?
No. As long as you are aged 16 or over, you are able to consent to be tested yourself.
However, we encourage you to show this information to your parents or guardians, so they know that you are being tested.
What happens after the test?
You will be asked to wait in a socially-distanced room for around 30 minutes, until your test result is ready. We'll let you know what your result is, and assuming it's negative, you can carry on with your day.
If your result is positive, we'll need you to go home immediately to self-isolate. We'll help you organise this if it's necessary.
If I develop Covid symptoms or test positive, what should I do?
You must follow NHS advice on testing and self-isolating. Please also let us know by emailing covid19@ucb.ac.uk so that we can support you.
If you live at The Maltings, we will have staff available to help and advise you.
Should I get tested if I've recently had Covid-19?
If you have tested positive for Covid-19 recently (i.e. within the last 90 days), you are likely to have developed some immunity, and therefore a repeat lateral flow test is unlikely to be necessary within this period.
If having recently tested positive for Covid-19, you choose to have a lateral flow test as part of this programme, please ensure the test is not taken while still within your period of isolation following the last confirmed test (which could be longer than the typical 10-day period for confirmed cases if symptoms persist).
I have additional needs – can someone help me with my test?
Assistance is available if you are unable to self-administer your test and need help with swabbing, or if you require support with reading instructions.
If you require an assisted test, please inform staff on your arrival at the testing centre during your registration process.
What support is available if I need to self-isolate?
We encourage all of our students to look out for each other, and to let us know if you need more support.
If you need wellbeing and mental health support, check the Canvas page or contact wellbeing@ucb.ac.uk. For help outside of University College Birmingham, you can also call the mental health support line offered by Birmingham and Solihull NHS Trust. The helpline is available on 0121 262 3555 and is open 7 days a week, from 9am to 11pm.
More detailed information about support services is available on our Covid-19 FAQs page.
Where can I find more information?