The Erasmus+ Programme
The new Erasmus+ programme will run from 2014-2020 and is a European Community action programme which supports activities in education, training, youth and sport across all sectors of lifelong learning including Higher Education. The aim of the programme is to provide opportunities through funding for over 4 million Europeans to study, train and gain work experience to boost skills and employability across Europe. At University College Birmingham, the Erasmus+ programme partially funds students to take advantage of the opportunity to undertake a period of study over three to four months in a partner Higher Education institute in another EU country as a part of the Higher Education course studied at University College Birmingham.
The Erasmus+ programme offers significant opportunities for personal and career development. Graduates are increasingly competing in a global employment market place, with the Erasmus+ programme providing an experience that you can draw on to demonstrate your initiative and the ability to live and work in a totally different environment. Previous University College Birmingham students who have taken part in the programme report that they have gained a great deal from the experience, including improving their language skills, making new friends and having a good time!
University College Birmingham has an extensively developed exchange programme with partner colleges and universities in Bulgaria, the Czech Republic, Estonia, Finland, France, Latvia, the Netherlands, Poland, Spain, Sweden and Turkey.
You can get more information about the Erasmus+ programme by contacting the Student Exchanges Team in the International Student Centre. You can also find out more information about the programme on the Erasmus+ site or in the University College Birmingham Erasmus+ information section.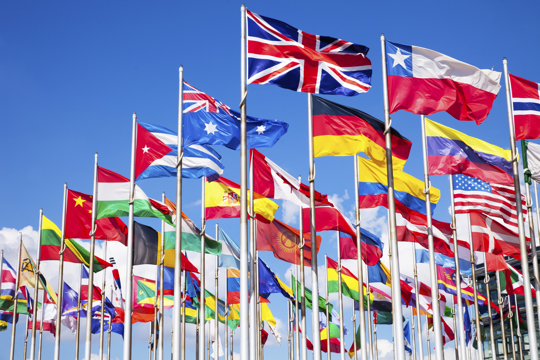 International Student Exchanges Beyond the European Union.
University College Birmingham now also operates student exchanges with universities in Australia, Malaysia, Thailand and the USA. These exchanges operate on a similar basis to those on the Erasmus+ programme, although they carry no EU support in respect of funding.
If you study abroad on either the Erasmus+ or the international student exchange programme you will not have to pay any contribution towards your fees in the receiving country, but you will be required to pay your normal fees to University College Birmingham.
To discuss opportunities on international student exchange programmes beyond Europe, please contact the Student Exchange Team who are based in the Admissions Office on the Second Floor in The Link building.