It is our ambition that all University Collage Birmingham students benefit from a period of relevant work experience. We firmly believe that this is the most effective way for students to embed their 'world of work' and occupational skills whilst providing employers the fantastic opportunity to support the development of potential employees of the future.
All of our higher education courses provide either an optional or voluntary work experience placements. Some courses even have a compulsory work placement such as the 48-week paid placement on our Hospitality degree courses and our Culinary Arts degree course. In addition, all of our further education students must go out on meaningful work experience and we aim for these to be either 1 day per week for one or two terms or one or two weeks full time.
We do this because your business needs it; because the 'lack of work experience' closely followed by a 'lack of soft skills' are the biggest challenges facing employers when you try to recruit. Structured and supported work experience can overcome these challenges. Work experience can also help you promote your business and your sector, reduce your recruitment costs, provide a 'try before you buy' and make your business an employer of choice.
Help us achieve this
Please contact either:
hired@ucb.ac.uk – the hired@UCB team deliver the careers, employability, placement and enterprise support for University Collage Birmingham students or call 0121 232 4246.
BA (Hons) Business Enterprise student Sven snags top placement with celebrated car company
When Sven was looking for placements to complete as part of his degree, BMW was one of the first that caught his eye. But with competition for work placements incredibly competitive, the prospect of applying felt daunting.  
However, with a little help from hired@UCB, Sven was awarded a year-long logistics placement at the company's UK headquarters in Oxfordshire. hired@UCB was able to assist Sven not only in tracking down the exact placement for him, but also through his application and interview skills.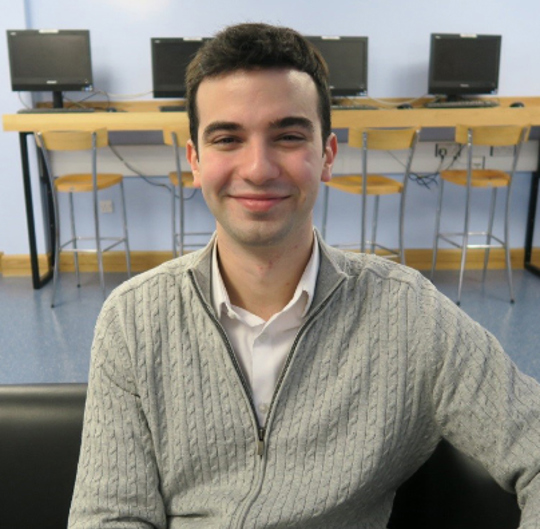 "University College Birmingham provided me with a huge level of support when I was seeking out work placements, from helping me to narrow down who I wanted to work for and where to improving my application skills and helping me through the interview process."