The Health Hub at Richmond House gives students the ideal training ground to prepare to step out into a range of careers within the industry.
It includes a ward area, a GP reception and clinic simulation area, a home room with bathroom, clinical skills equipment and manikins to practise clinical skills.
Find out more about training opportunities with University College Birmingham.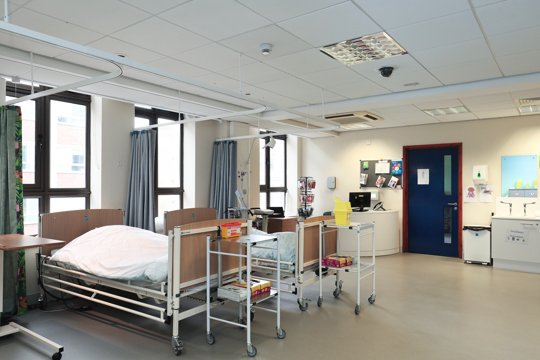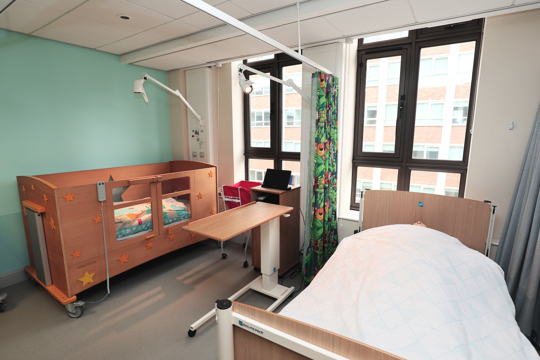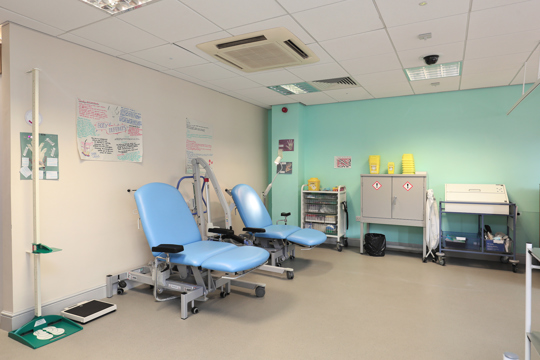 The ward simulates a hospital area, with three beds complete with equipment you would expect to see on a real ward, including a  drug administration trolley and fridge, resuscitation trolley, patient records storage, equipment to move patients such as hoists and slide sheets, equipment to make beds, washing and dressing, linen disposal skips, sharps and waste disposal bins. 
On several of the beds are manikins designed to simulate scenarios, from physiological measurements such as blood pressure, pulse and respiratory rates to basic life support and elements of health care and education.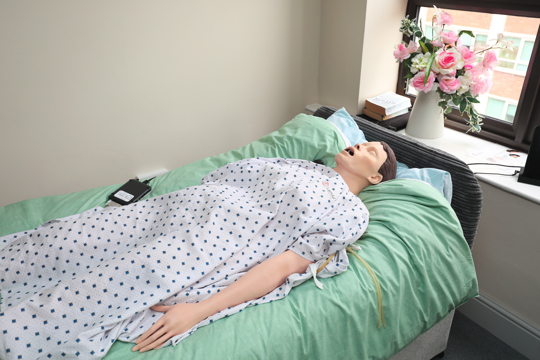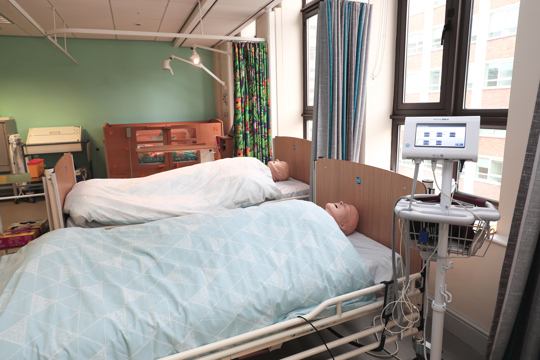 The manikins are designed to support the teaching and practise of essential clinical skills. This might be the insertion and removal of catheter tubes into the bladder, phlebotomy arms (taking blood samples for testing), inserting feeding tubes for artificial nutrition, wound care, basic life support and injection techniques.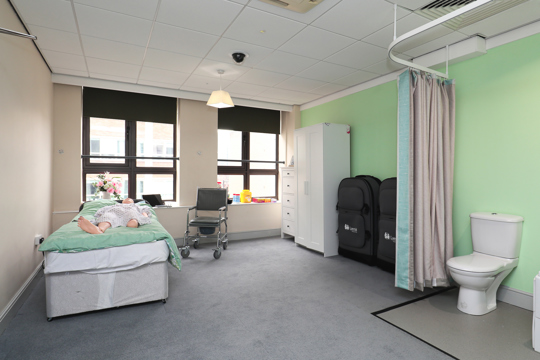 The home room and bathroom is for demonstrating and practising care for patients in their own home or in a care home setting. Crucially, it can be used to replicate a doctor or nurse specialist's consultation room as you would find in a GP surgery or clinic. 
The large teaching room is used for teaching before simulation and skills sessions and for debriefs. This room can also be used for PowerPoint presentations and videos.