Why you should take on an apprentice is two-fold.
To support the next generation and be supported in your individual business needs.
Apprentices can prove absolutely invaluable to a business, according to UK employers, from improving your bottom line to growing your talent, filling a skills gap and motivating colleagues.
Crucially, apprenticeship programmes are designed by employers, so are focused on relevant skills, knowledge and behaviours that can really benefit your business.
Enquiries
Interested in finding out more about how we can help with your apprenticeships?
Contact us:
By telephone: 0121 232 4091 (Monday-Friday, 9am-5pm)
By email: apprenticeships@ucb.ac.uk
rely on apprentices for skilled workers they need for the future. 
of apprenticeships reduce staff turnover.
training apprentices more cost effective than hiring skilled staff.
A win-win situation 
Apprenticeships can improve staff motivation and business performance
Apprentices feeling valued = improved confidence, loyalty and productivity
Enhance your corporate image – customers, potential employees and stakeholders will recognise you invest in the training and development of existing staff and\or new recruits
Improve working conditions through apprentices' good practice in health and safety set out by the Apprenticeship Standard
Apprenticeship qualifications are designed with the help of employers so include skills and knowledge an apprentice can use immediately for the benefit of your business
Lowers external recruitment costs – more cost effective than recruiting additional staff to cover a skills shortage
Government support, dependant on business size, current pay bill and age of apprentice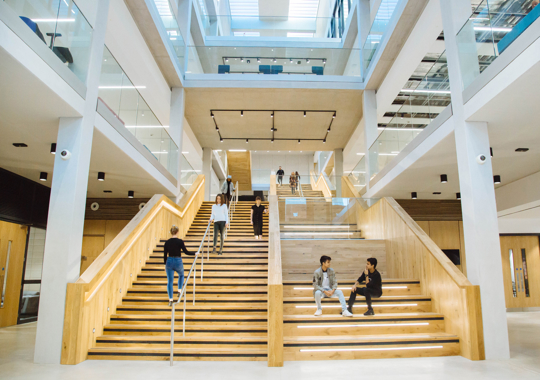 "UK businesses consider skills shortages and recruitment challenges a bigger threat to productivity and performance and apprenticeships can be a much more strategic approach to workforce development."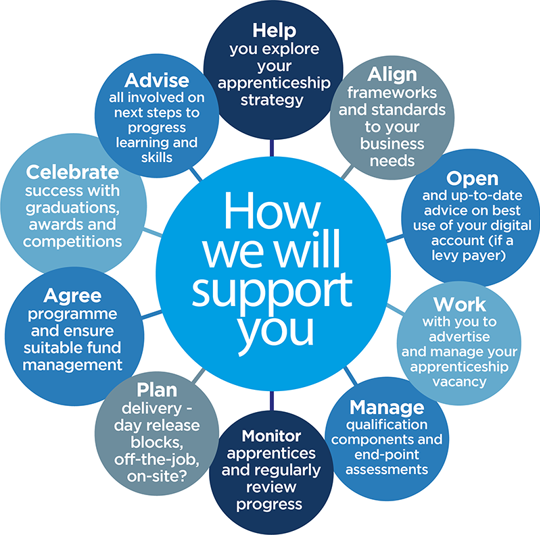 Why choose University College Birmingham?
Apprenticeships are one of our key strengths at University College Birmingham.
Part of this is supporting you on your whole journey, from attracting the right apprentice to successful completion of a programme.
To ensure everything runs as smoothly as possible from start to finish, you will be allocated a dedicated apprenticeship adviser, while our flexible approach is designed to ensure that employing an apprentice is straight-forward and will benefit, not disrupt, your business.
The added advantage of our programmes is that apprentices have the opportunity to progress through the course levels if it will benefit the job role.
They can even pursue a degree course at University College Birmingham in the future.
of employers are satisfied with the programme.
of employers say that productivity has improved. 
of employers reported that apprenticeships improved the quality of their product or service.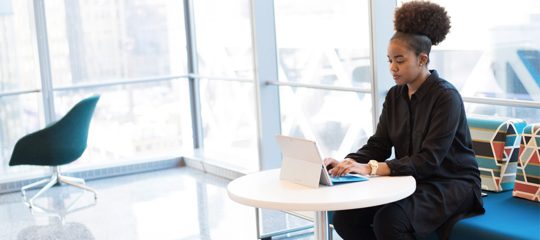 What's involved? 
Apprentices are aged 16 or over (there is no upper age limit) and combine working with studying for a work-based qualification within a framework or the new set of standards - from Level 2 up to degree level and even master's level.