Apprentices are aged 16 or over (there is no upper age limit) and combine full time working with studying towards achieving the occupational Standard for their job role achieved through independent end point assessment - from Level 2 up to degree level and in certain occupations even at masters level.
They can be new or existing employees.
Ultimately, apprenticeships are designed to equip individuals with the necessary skills, knowledge and behaviours they need for specific job roles, future employment and progression.
An apprentice has to be employed with a contract of employment from the start of their apprenticeship and it must be of sufficient length for them to complete their programme and end-point assessment.
On completion, they must perform tasks confidently and completely to the industry standard.
Interested in discovering more about how we can help with your apprenticeships?
Contact us:
By telephone: 0121 232 4091 (Monday-Friday, 9am-5pm)
By email: apprenticeships@ucb.ac.uk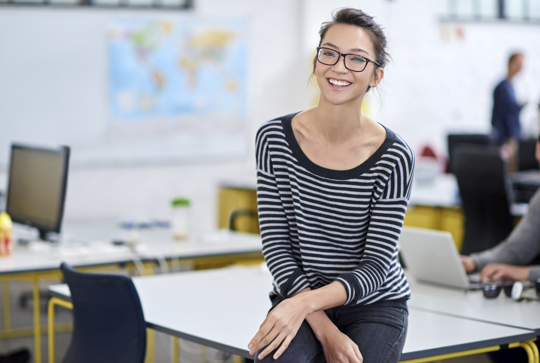 Levels of apprenticeships aligned to academic requirements:
| | | |
| --- | --- | --- |
| Name | Level | Equivalent educational level |
| Intermediate      |  2 |  5 GCSE passes |
| Advanced |  3 |  2 A-level passes |
| Higher |  4, 5, 6 and 7   |  Foundation degree and above |
| Degree |  6 and 7 |  Bachelor's or master's degree |
What is an Apprenticeship Standard?
Based upon occupational standards developed by employers
Available in many sectors from Level 2 - Level 7
Focused on the development of new skills knowledge and behaviours required for a specific job role
Selected Standards also include an embedded qualification within the practical period
Include functional skills in English and maths where required
A practical period of training and development in new skills knowledge and behaviours followed by an independent external end point assessment
Achievement of an Apprenticeship Standard certificated by the Institute of Apprenticeships & technical Education
What training is involved?
Apprenticeships involve two forms of training:
On-the-job – working with a mentor to learn job-specific skills in the workplace
Off-the-job (at least 20%) – training in the workplace, through 'day release' at college and/or tutors visiting off-site premises, e.g. relevant training days or workshops, enrichment, attendance at events and masterclasses
Frequently Asked Questions
How long does an apprenticeship last?
Apprenticeships require a minimum of 30 hours per week, including any off-the-job studies, and can last from one to four years, depending on the level of qualification and timeframe set by whoever developed the apprenticeship. 
All apprenticeships must last at least 12 months from the start date and some apprenticeships require considerably longer timeframes.
You must pay apprentices at least the minimum apprenticeship wage rate. 
The apprentice must be at least:
school leaving age (16) to get National Apprenticeship Minimum Wage
aged 25 to get National Living Wage - minimum wage will still apply if aged 24 and under
What are apprenticeship rates?
Apprentices can be paid the apprenticeship rate rather than the age rate if they're both:
aged under 19
aged 19 or over and in the first year of their apprenticeship
For Example:
An apprentice aged 22 in the first year of their apprenticeship can be paid the minimum Apprentice rate (not age related).
An apprentice aged 22, who has completed the first year of their apprenticeship, must be paid the minimum age related Apprentice rate (rate applicable for a 21 – 24yr old).
What about National Insurance?
You can view the latest Apprentice NI contribution rates for Employers at taxguideforstudents.org.uk
This is a big saving for many employers as most apprentices earn below this level. The average apprenticeship wage is £257 per week for Level 2 and Level 3.
You will be eligible for a £1,000 apprenticeship incentive payment should you recruit a 16-18yr old apprentice. This is designed to ensure 16-18 years olds are still able to obtain apprenticeships
In some local authority areas, there may be special arrangements to support 16-24 year old apprentice recruitment
The Government provides the funds to cover the full cost of the mandatory training required to complete the standard for an apprentice aged 16-18 when you employ under 50 full time members of staff and are not part of a larger group
If you employ above 50 full-time members of staff, the government funds apprenticeship since May 2017 in two ways:
If you have a wage bill in excess of £3 million, you will fund your apprenticeship programmes through a levy on your wage bill based at 0.5%. The government will set you up with a Digital account to enable access to these funds and apply a 10% uplift to the overall value.
Example:   Your annual wage bill = £3 million
£3million x 0.5% = £15,000 - this will be allocated to your Digital account + a 10% uplift giving a total account value of £16,500
If you do not have a wage bill above £3 million, are not part of a group which does and you employ above 50 full time members of staff, you will pay 5% of the Apprenticeship national funding band - your fee will range from £75 - £1,350 depending on where your selected apprenticeship programme sits in the national funding bands.
If you do not have a wage bill above £3 million and are not part of a group that does, you will have to register your organisation with the Digital Apprenticeship Service to open an account and reserve apprenticeship places and funding, you can reserve up to 10 places, each with a 3-month reservation "shelf life" this allows the government to manage the funding with providers on your behalf. Only providers on the government register can deliver apprenticeship training and assessment.
What terms and conditions are apprentices entitled to?
As apprentices are employees, they are entitled to the employer's normal terms and conditions:
Paid holidays including Bank Holidays
Sick pay
Benefits you offer e.g. childcare voucher schemes
Support you offer e.g. coaching or mentoring
You must pay your apprentice for all their time on their apprenticeship, to include time spent training or studying for a relevant qualifications or standards, at work and off-site.
If you have a vacancy and you've decided to employ an apprentice, the next steps are:
Contact University College Birmingham's central apprenticeships team – you will be assigned a personal apprenticeship adviser to ensure the whole process is as hassle-free as possible 


The University will work with you to promote your apprenticeship vacancy
 
Potential candidates will be contacted and, where suitable, interview preparation offered by specialist University College Birmingham teams - applicant details will be forwarded to you for consideration  


Agree programme with University College Birmingham and ensure suitable fund management 


Sign a formal contract for services with the University
 
Sign an apprenticeship commitment statement with your apprentice – this provides details of what the employer has agreed to do for the apprentice, including:
how long the apprenticeship is for
the training you'll give them
their working conditions
the qualifications or standards they are working towards
signatures of all parties including parents/guardians of under 18-year-olds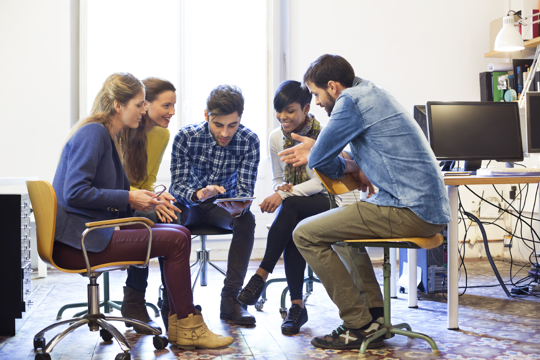 Ready to get started?
Interested in discovering more about how we can help with your apprenticeships?