Whether you are a small or medium-sized independent business or a large corporation, public or private sector, we have apprenticeships to benefit you.
And with up to £3,000 per new apprentice now available to employers as part of a Covid-19 government incentive scheme that runs until September, there is no better time to get onboard and upskill your existing employees or take on new talent.
Want to know more? Contact Business Development Manager David New at the Centre for Apprenticeships @UCB, who will be happy to talk you through all the options available, give you meaningful advice and explain the benefits to your organisation.
We offer the following apprenticeships:
Level 2 Commis Chef
Level 2 Customer Service Practitioner
Level 3 Customer Service Specialist
Level 3 Chef De Partie
Level 3 Business Administrator
Level 3 Team Leader
Level 5 Coaching Professional
Level 5 Operational/Departmental Manager
Level 5 Healthcare Assistant Practitioner
Level 5 Nursing Associate Integrated Degree Apprenticeship
Level 6 Adult Nursing Integrated Degree Apprenticeship
Level 6 Mental Health Nursing Integrated Degree Apprenticeship
Level 6 Physiotherapy Integrated Degree Apprenticeship
Level 6 Chartered Manager Degree Apprenticeships
Want to know more?
Read our Employer Guide Enquire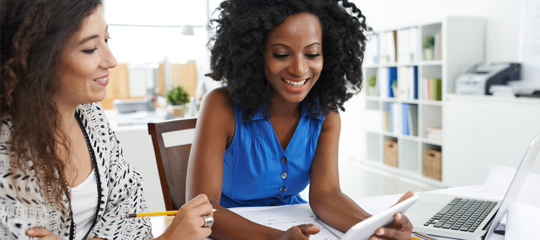 Why work with University College Birmingham?
Wide range of apprenticeships from Level 2 entry to Level 6 degree level
Apprenticeships in leadership, supervisory skills, business administration, digital skills and hands-on trades such as cookery and physiotherapy
£160 million investment in cutting-edge facilities for off-the-job training
Over 100 employers from across a spectrum of sectors work with us
We are passionate about learning and skills development with a purpose
Comprehensive support throughout the journey, from recruitment and onboarding to developing bespoke solutions and celebrating success
Why take on an apprentice?
Apprenticeships can be used to support existing staff of any age in their career development, learning new skills, knowledge and behaviours, as well as offering new talent opportunities to start their career within an organisation.
Crucially, apprentices can prove absolutely invaluable, from improving your bottom line to growing talent, filling a skills gap and motivating colleagues.
Get government funding for new apprentices
From 1 April, employers can get up to £3,000 per new apprentice of any age, which is managed through your digital apprenticeship service account and is available until September. Contact us to find out how we can help you navigate access to this funding.
funding per new apprentice (until Sep 2021)
Food and hospitality
Examples of some of the employers we have worked with in the food and hospitality sectors:
Purnell's Bistro
Simpsons Restaurant
The Cross at Kenilworth
Eden Hotel Collection
Webb Hotel Group
Park Regis Hotel
The Gastro Pub Company
Chilled Pubs
Compass Group
The Bread Factory
Education and LEAs
Examples of some of the Local Education Authorities and education employers we have worked with:
University of Birmingham
Holly Mount School – The Black Pear Trust
Oasis Community Learning
Worcestershire County Council – Holy Redeemer school
Birmingham City Council – Victoria School
Solihull Council – Woodlands Infant School
Staffordshire County Council – St Peter and Paul Catholic Primary School
Sandwell Metropolitan Borough Council
Health and community
Examples of some of the employers we have worked with in the health care and community sectors:
Midland Heart housing organisation
Sandwell and West Birmingham Hospital NHS Trust
Birmingham and Solihull Mental Health Care Trust – Uffculme Centre
Birmingham Women's and Children's NHS Foundation Trust
VCF Physiotherapy
Kingswinford Physiotherapy Practice
Healthcare At Home
Warwick Council – North Fostering
Coventry Council – Park Edge Family Hub
Walsall Council – Education Development Centre (EDC)
Sport and events
Examples of some of the employers we have worked with in the sports and events industries:
Birmingham City Football Club
West Bromwich Albion Football Club
Worcester Warriors Rugby Club
Dartmouth Golf Club
Patshull Park Golf and Country Club
Cadbury World (NEC Group)
Dudley Zoo (NEC Group)
International Convention Centre (ICC)
Other employers
Examples of some of the other employers we have worked with:
Shell Energy Retail
GMS Security Services
The Royal Star & Garter Homes
Adjuvo Group
DPD Group
Employers we work with
Podcast: Listen to the Greater Birmingham Chambers of Commerce podcast on our programme to train at least 80 apprentices a year with Shell Energy Retail

Spotify Apple Podcasts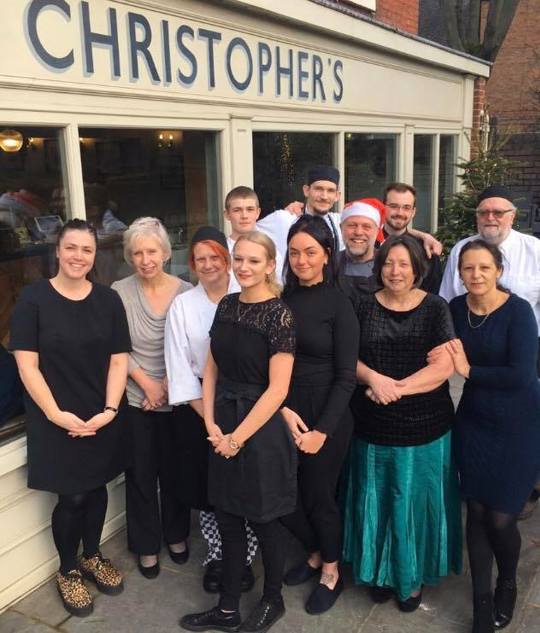 What our employers say
During Covid-19, apprentice Josh Parker-Davis proved to be worth his weight in gold to family-run Christopher's & The Peel Aldergate restaurant, where he did his on-the-job training for his Commis Chef Level 2 standard.
"We found ourselves in a situation where it was literally 'do or die' and started doing 'carry away' menus – classics, tapas, Sunday roasts, afternoon teas and savoury platters. Thankfully, the community was really supportive. Although we were working on reduced staff, we wanted Josh to continue to get his education and he responded really, really well, got stuck in and really stepped up to the mark – he got it."
Sarah Gill
General manager, Christopher's and The Peel Aldergate