By Rhys Williams
Share post: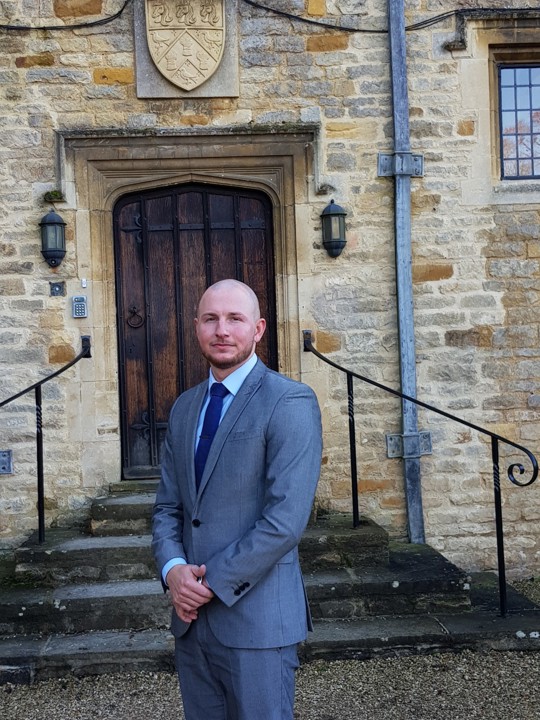 Rhys Williams
International Hospitality Business Management BA (Hons)
Whitbread operations manager to talent recruiter
On Whitbread's Graduate Programme, Rhys raised Premier Inn Reading's TripAdvisor rating from 4th to 1st out of 22 hotels, after which he was quickly promoted to multi-site operations manager.
After five years' experience, Rhys is now utilising his transferable skills as a successful HR Recruitment Specialist for national agency Reed.
It was a year-long work placement as a food and beverage intern at Starwood Hotels & Resorts Worldwide in South Carolina – a key part of his degree – that kick-started Rhys' career.
"A colleague at a pub where I was a glass collector said she had been working in the US," he said. "She said it was because she was studying at University College Birmingham, which had supported her through a placement in America.
"I started thinking that hospitality was a smart industry to get into – people always need to eat and sleep, and you can travel the world.
"The University changed everything for me – when I was younger, I wasn't sure what I wanted to do and thought of myself as an average student. With the University's support, I was able to excel, achieving 90% in my final dissertation, the highest mark ever awarded on the course."
*Rhys' course was Hospitality Business Management (now International Hospitality Business Management)