By Patrik Huber
Share post: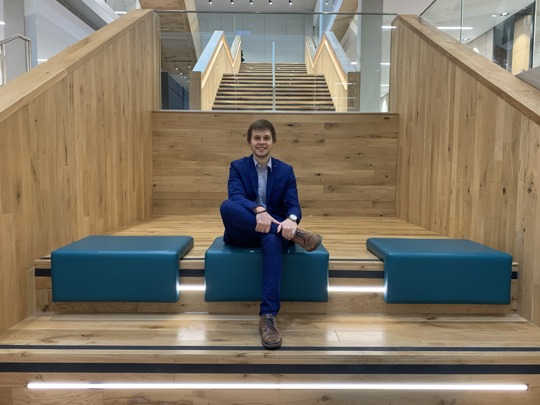 Patrik Huber
International Tourism Management MSc
Founder of Inspire Spirit
Studying a master's in International Tourism Management helped Patrik develop the tools he needed to set up his very own 'inspirational' business.
With a bachelor's degree from University College Birmingham already under his belt, Patrik's postgraduate studies gave him the skills and insight to launch his firm Inspire Spirit, offering motivational tools for self-management of well-being.
"Alongside the knowledge I gained, I met so many inspiring people and professionals," he said. "The knowledge from various modules and abilities of critical thinking, creativity, presentation, organisation, planning and many more helped me figure out what I wanted to do in the future.
"My placement enabled me to look behind the scenes at how big businesses work – it was a really valuable step for my future as I have been using many of the skills I learned there in my business activities now."
Patrik's journey to a successful start-up was also boosted by help from Enterprise Hive, the University's support service for student entrepreneurs.
"The Hive absolutely kickstarted my entrepreneurial journey and helped from beginning to end when I was launching the business," he said. "Their cooperation with the BSEEN programme is amazing and I thank the dedicated and inspiring staff for sharing their knowledge with me."