By Mehnaz Nazir
Share post: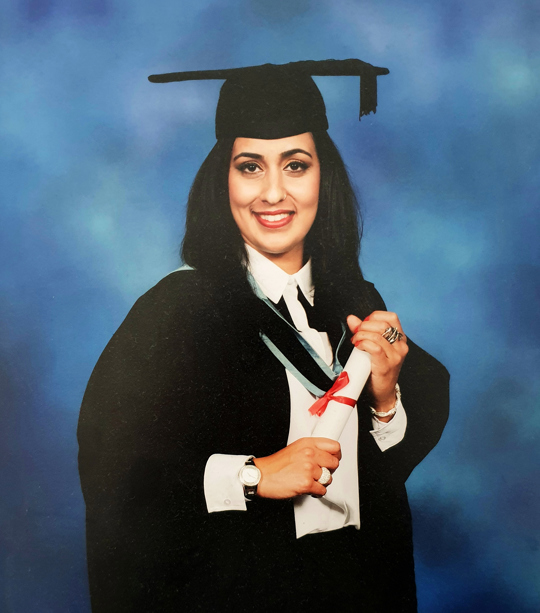 Mehnaz Nazir
PGCE Primary Education QTS
Inspiring the next generation
Completing her PGCE enabled Mehnaz to launch her career helping young children start their learning journey – as well as continuing her own.
After obtaining both her college qualification and bachelor's degree at University College Birmingham, Mehnaz stayed on to study for her PGCE in order to pursue her lifelong dream of getting into teaching.
And having gone on to make that dream a reality by working as a teacher with year one pupils at a local primary school, she believes the tools she gained on her postgraduate course have served her well in her career.
"Teaching has always been my childhood dream and I thank University College Birmingham for providing me with the skills and knowledge for me to excel in my job," she said.
"I feel the modules and experiences the University provided me with laid the foundation for me to always be recognised as an outstanding teacher."
Alongside working full-time, Mehnaz has also returned to the University to further enhance her knowledge of the education and childhood sector, studying for a master's degree in Education and Learning.
"The staff are amazing," she added. "I really appreciated the support I received."