November 2021
Ela's Story
By Ela Hojsak
Share post: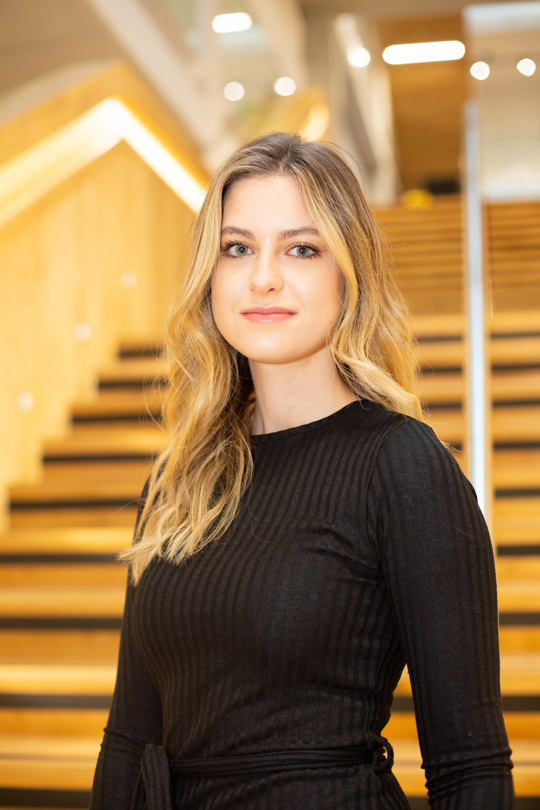 Ela Hojsak
Marketing Management for Events, Hospitality and Tourism MA
Moving on up in marketing
It was during her International Tourism Management BSc (Hons) at University College Birmingham that Ela first experienced the world of marketing. 
Unlike any other undergraduate degree she had encountered during her research into places to study, it featured optional modules specifically focused on marketing, enabling students to develop innovative, creative strategies to compete in the marketplace. 
"I discovered that marketing was very versatile and really interesting," she said. "I've always been very creative and this was the right fit for me." 
Finding her true passion, she enrolled on the Marketing Management for Events, Hospitality and Tourism MA and is now in the first year of her course, gaining real-life experience as an intern for the University's marketing team.  
In this role, she is responsible for helping potential students with course queries, developing social media content and organising events such as open days, which she also assisted with as a student ambassador during her BSc.   
But why go on to do a postgraduate degree? 
"It allows me to develop my managerial and analytical skills and expand my knowledge and horizons," she said. "I have to be more critical and apply my learning, which will give me more opportunities for employment. 
"We don't have universities like this one in Croatia and I like the fact my MA is assignment-based, not exam-based, as was my BSc."
Coming to Birmingham from the small town of Varazdin in northern Croatia could have been overwhelming for Ela – but she needn't have worried. 
"It was a big transition, but Birmingham and the University is so friendly, welcoming and multicultural. I'd like to work in Croatia and across Europe eventually, but I feel at home here."