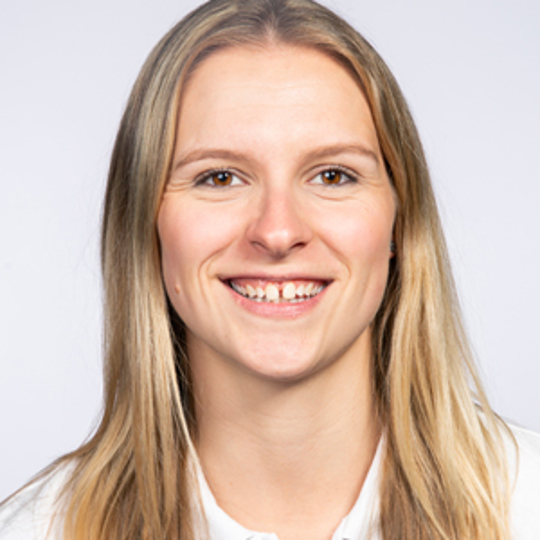 Rebecca's Profile
Job title
Graduate Teaching Assistant
Academic qualifications
BSc (Hons) Sports Therapy
I have always been into sport, competing and coaching in swimming and trampolining for many years until I became injured. However, this injury ended up being a turning point for me to study Sports Therapy at UCB. I graduated in 2017 and became a graduate teaching assistant in 2018.
In between, I started my own sports therapy practice, treating my own patients with soft tissue massage and injury rehabilitation, and enjoy being able to provide students with real-life scenarios. 
The modules I teach are Musculoskeletal Anatomy, Exercise as Medicine, Sport and Exercise Rehabilitation, Professional Clinical Practice, Peripheral and Spinal Assessment, Strength and Conditioning and Exercise Science for Sports Therapists. 
Research interests and scholarly activity
I hold a Postgraduate Certificate in Learning and Teaching in Vocational Education.