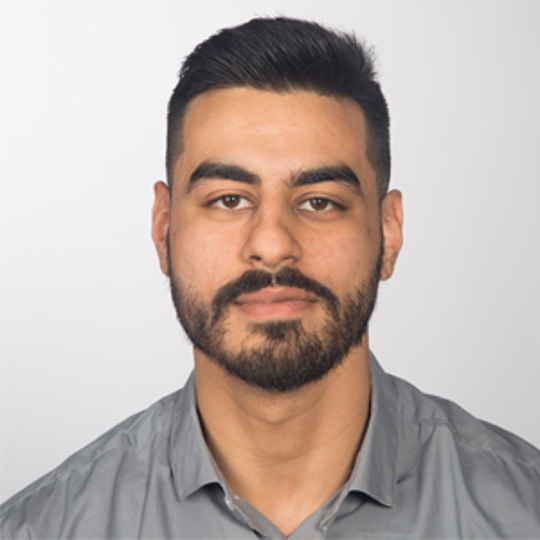 Nethan's Profile
Academic qualifications
BA (Hons) Business Enterprise, MSc Enterprise Management
Since joining University College Birmingham in 2016, I have settled in to the role of lecturing in enterprise and entrepreneurship as well as founding and developing an in-house consultancy service, the Enterprise Hive, within the university. To date, I have assisted nearly 50 start-ups throughout a variety of sectors and developed a network of businesses who are ready to support including the NatWest Great British Entrepreneur Awards, Lloyds Banking Group and Google.

This allows me to practice what I preach by demonstrating my successes within my past businesses within modules such as, Website Design and Business Communications as well as consulting creative and innovative start-ups. I primarily teach on subjects which possess a combination of enterprise and marketing functionality with an interest in digital. I also attain interests in assisting BAME students and graduates into employment or self-employment as well as having a keen interest in helping women within business.
I teach across a variety of entrepreneurship, management and marketing programmes.
Research interests and scholarly activity
Currently, I am continuing my own studies regarding the support around entrepreneurship in the UK with special interest in accelerator, incubator, co-working spaces, funding, mentoring and any other support which is offered and available to start-ups. Finally, I have taken on a variety of different independent projects while being here at University College Birmingham with clients including the Lord Mayor of Birmingham, the Chartered Management Institute and the Entrepreneurial Spark (now the NatWest Accelerator programme).
My route into lecturing and consulting began when founding an events and marketing business which specialised in events in the West Midlands region before and while attending university. While at university, I captained the university for the FLUX500 competition which was the first team to ever be entered by the Business School, which we secured second place. In addition, I represented the university at a European Conference called the LA MANCHE project to understand and improve the educational infrastructure in Eastern European countries. Prior to graduating, I moved to Toronto, Canada for 9-months to initiate a catering business with family before moving back to the UK in September 2016 to commence duties within education.