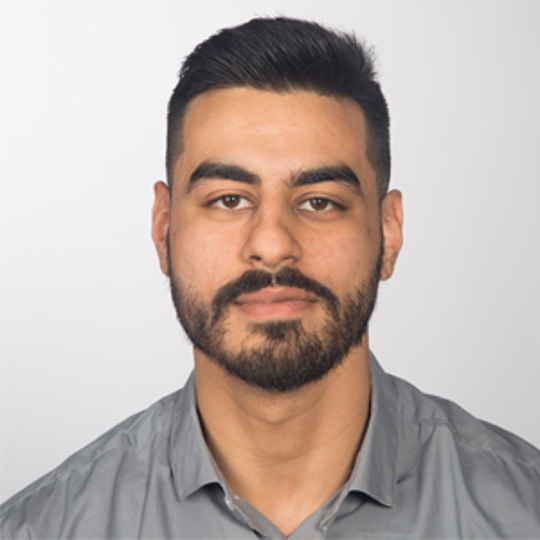 Nethan's Profile
Job title
Senior Lecturer
Academic qualifications
BA (Hons) Business Enterprise, MSc Enterprise Management, PG Certificate Learning and Teaching in vocational Subjects
I joined University College Birmingham in 2016 after starting up two of my own businesses in different countries (Birmingham, UK and Toronto, Canada), settling in the position of lecturing within the Business School in the subject areas of enterprise and entrepreneurship. I also founded and developed an in-house consultancy service, the Enterprise Hive, which offers students and graduates free business advice, mentorship and funding. To date, I have been able to officially support 70 start-ups throughout a variety of sectors and developed a network of organisations which are ready to support our entrepreneurs, including Natwest, Lloyds Banking Group, School of Social Entrepreneurs, Enterprise Nation, Enterprise Educators and many more.
My teaching philosophy includes capitalising on various areas of business to provide further diverse opportunities to students and graduates, with the attempt of being as inclusive as possible. This allows me to "practice what I preach" demonstrating the successes of my past and current enterprises, and the clients of the Enterprise Hive, through teaching modules such as website design, enterprise start-up studies and entrepreneurial project, which assist students in starting-up physical and digital businesses. In addition, there are a plethora of other modules which I have been involved in with a strong combination of enterprise or entrepreneurial and (digital) marketing.
I use business activities to also give further opportunities to BAME students and graduates who may not be enticed with the traditional routes of university. Finally, I have a keen interest in helping women into business, with 60% of the Enterprise Hive graduates being women.
I teach across a variety of modules including enterprise and entrepreneurship; management; and (digital) marketing.
Research interests and scholarly activity
From my experience within entrepreneurship and academia, I am continuing my studies in the area of support for entrepreneurs and enterprises in the UK, with special interests in accelerators, incubators, co-working spaces, funding, mentoring and other support which could be offered.
As well as being an academic, I aim to practically action this support and offer this support to our students and graduates at the university with the development of our own accelerator programmes and co-working spaces in line with the Enterprise Hive service. I am currently seeking to assume a PhD in the area of enterprise and entrepreneurship.
As an academic, I have contributed to a variety of research projects as well as representing the university at a European conference, LA MANCHE project to improve the educational infrastructure in Eastern European countries.
As well as developing the Enterprise Hive within the university, I have also been a part of a variety of projects as an independent consultant. Past clients include the Lord Mayor of Birmingham, the Chartered Management Institute and most recently, Easy Taxi (a part of the Easy Group) as well as many more creative projects within the West Midlands area.