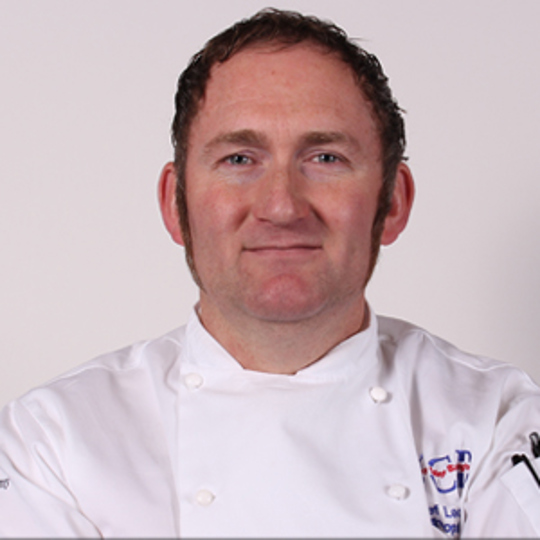 Matthew's Profile
Academic qualifications
NVQ Level 1, NVQ Level 2, NVQ Level 3, HND, PGCE, MA
Professional recognition / membership
Member of many hospitality organisations worldwide
My whole career has been focused on being a chef. Having trained to be a professional chef, I then moved onto a Higher National Diploma in Hospitality Business while working part-time in Hotels & Gastro Pubs. I'm extremely motivated and driven with my CV holding more than 200 hospitality and catering awards from around the world, I have mentored young chefs for the past 15 years in culinary competitions. I have enjoyed being a chef patron/Licensee along with working within N.P.D. for M&S, Sainsbury's, Tesco and other Foodservice brands. I started teaching at University College Birmingham in 1999 part-time before joining full-time, I specialise in teaching the basics while maintaining UCB's high standards and supporting the University's appetite for success of its students!
Deliver F.E. & H.E. courses including NVQ/VRQ Qualifications, Saturday Young Chefs Academy courses & liaise with local schools through taster days & master classes.
Junior Team England Manager, Committee Member & Competition Judge.
UCB Culinary Team Manager & UCB uniform Co-ordinator.