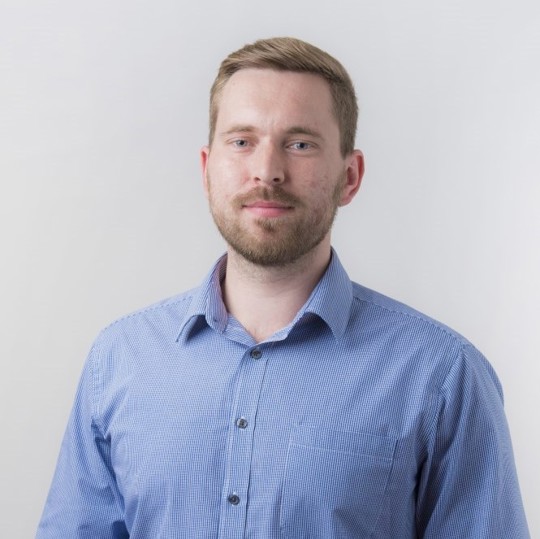 Martyn's Profile
Job title
Head of Education
Academic qualifications
BSc (Hons) Physiotherapy, Masters of Education, PG Certificate in Academic Practice in Higher Education
I currently hold the position of Head of Education at University College Birmingham. I lead a team of academics who deliver a range of programmes related to early years, childcare, education and primary teaching. I am passionate about ensuring students receive high quality education through innovative and engaging approaches.
Prior to this I worked at Coventry University initially lecturing on the BSc Physiotherapy programme and, more recently, as Assistant Professor of Simulation, focusing on preparing students to enter the workplace by developing skills such as communication, team working, leadership, empathy and problem solving. Through industry leading work with large technology companies and virtual reality developers, we implemented a range of innovative projects that focussed on teaching resources, university wide-simulation events and virtual reality. These were developed and integrated into key university programmes.
Before entering academia I qualified as a physiotherapist and began working in professional football with Aston Villa Football Club. I then started working in the NHS where I completed a number of rotations before specialising as a neurological physiotherapist, working with people who had experienced a stroke.
I lead a department that provides the following programmes:
Level 2 Early Year Practitioner
Level 3 Early Years Educator
Access to Education
Education and Childcare T-level
Primary Education Studies (accelerated)
Childhood Education Studies (online)
Early Childhood Studies
PGCE Primary with Qualified Teacher Status
Research interests and scholarly activity
I have a passion for preparing students to enter the workplace, be that through placement or employment. I have spent time researching innovative simulation approaches focussing on the replication of real-world experiences and settings. While studying for an MSc Education (Health and Social Care) my dissertation focussed on the use of simulated ward environment and the development of non-technical skills.
Wyres, M., & Taylor, N. (2020). Covid-19: using simulation and technology-enhanced learning to negotiate and adapt to the ongoing challenges in UK healthcare education. BMJ Simulation and Technology Enhanced Learning, 6(6), 317-319. https://doi.org/10.1136/bmjstel-2020-000642


Taylor N, Wyres M, Bollard M & Kneafsey R (2019) The use of functional near-infrared spectroscopy to evaluate cognitive change in healthcare simulation tools.  BMJ Simulation & Technology Enhanced Learning.  http://dx.doi.org/10.1136/bmjstel-2019-000517


Taylor N, Wyres M, Green A, Hennessy-Priest K (2021) Developing and piloting a simulated placement experience for students. British Journal of Nursing DOI:12968/bjon.2021.30.13.S19


Dadis F, Taylor N, Wyres M, Booji C (2020) Enhanced prefrontal cortex brain activity related to virtual reality-based serious gaming. SESAM 2020, Milan, Italy. DOI:10.13140/RG.2.2.27159.39848


J Shanley, P Steele, J Sellars, N Knowles, N Williams, M Wyres (2019). Responding to a changing population: the need to develop a culturally competent workforce. Physiotherapy 105, e33


M Wyres, N Taylor (2018) Using Interprofessional Simulation Within a Collaborative Framework. Human Patient Simulation Network Conference 2018
Full publication details can be found here https://orcid.org/0000-0002-6727-5995