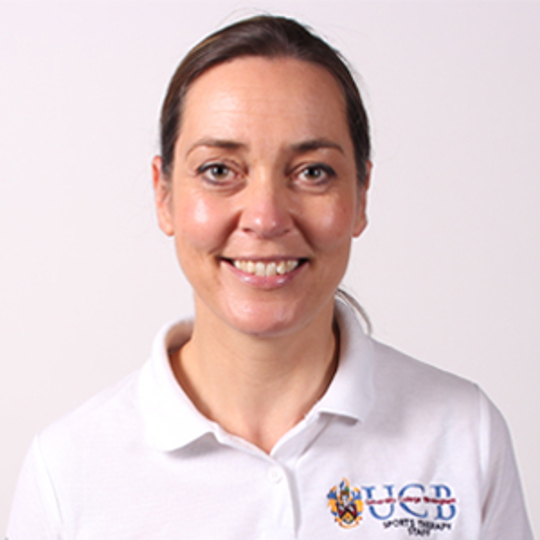 Marie's Profile
Academic qualifications
BSc Sports Therapy (First Class) Hons
I have been a Lecturer in both Further and Higher Education since 1993. I have worked in a variety of Institutions and Colleges during this time and have taught students at a variety of levels, ages and experiences. I have also successfully run my own small business as a professional therapist since 1993. Throughout this time I have written and delivered training courses related to Sports Therapy. I have presented a Seminar at Professional Beauty, Manchester regarding Sports Massage and promoting Sports Therapy Degree at UCB. I have undertaken research involving the working practices and experiences of Graduate Sports Therapists.
Research interests and scholarly activity
Musculoskeletal conditions and Soft Tissue treatment.
Working towards MSc Health Science (Musculoskeletal Care)
I have been involved with accreditation Committees for the Validation of Sports Therapy Degrees. I have worked as an External Verifier and Examiner for several Colleges and I am presently the External Examiner to Exeter College and University of St Mark and St John for the BSc/FdSc Sports Therapy & Sports Rehabilitation in Sport and Exercise Degrees.