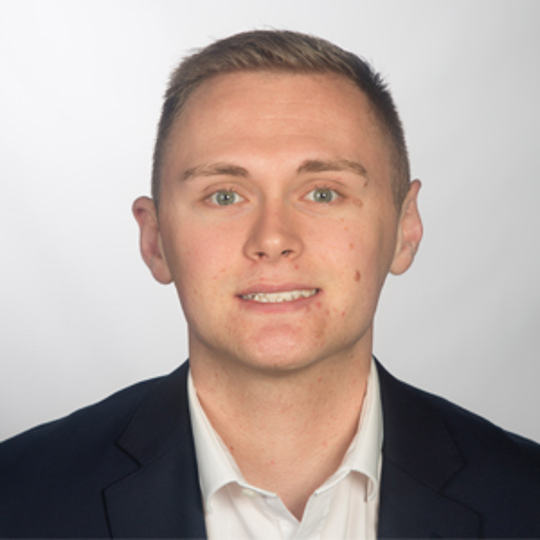 Joe's Profile
Job title
Lecturer, BSEEN Partner
Academic qualifications
MSc Enterprise Management, BA (Hons) Business Enterprise, PG Cert Ed.
Professional recognition / membership
Fellow of Advance HE. Member of the Chartered Management Institute. Chartered Management Institute (CMI) - Level 7 Diploma in Strategic Management and Leadership. Chartered Management Institute (CMI) - Level 5 Award in Leadership and Management. Chartered Management Institute (CMI) - Level 2 Award in Team Leading.
Alongside my lecturing role at UCB, I am also one of two Enterprise Consultants at University College Birmingham's enterprise support center The Enterprise Hive. In addition to promoting enterprise and entrepreneurship throughout the university, in my day-to-day role, I provide direct consultation to students and recent graduates who wish to start their own business, run workshops on all areas of business start-up and manage the Enterprise Hive and its partnerships.
As part of my role as an Enterprise Consultant at UCB, I am a project partner for the BSEEN project within UCB.
BSEEN is a highly successful programme which offers an attractive package of intensive start-up support for new ventures. Current students and graduates benefit from a variety of workshops, an intensive start-up boot camp, grants, networking opportunities and tailored mentoring.
BSEEN, part-financed by the European Regional Development Fund, is a collaborative initiative headed by Aston University and includes University College Birmingham, Birmingham City University, and Newman University.
Leadership and Change Management, Contemporary Entrepreneurial Studies, Enterprise Risk Management, Applied e-Business and e-Marketing, Principles of Finance, Skills for Enterprise, Enterprise Start-up Studies, Essentials of Digital Marketing Communications and Leading People and Employability in Practice, final year Entrepreneurial Project (alternative to traditional dissertation).
Research interests and scholarly activity
I have a number of research interests outside of my field of Entrepreneurship and student and graduate incubation.

I am part of the Leading and Managing Change in Higher Education (LA MANCHE) programme which has the aim of modernising Eastern European universities by creating student leaders. The project centres on sharing best practices amongst students and academics from a vast range of countries. Suitable best practices are then implemented by the student leaders once they return to their respective universities. The project has successfully created multiple student leaders in Armenia, Belarus, Georgia, Moldova and Ukraine.
I also currently work with the model United Nations. At the 2016 summit hosted the University of Macedonia I was the ambassador for Switzerland. I sit, predominantly, on the Disarmament and International Security committee.
The two issues I specialise in are:The protracted conflicts in the GUAM area (Georgia-Ukraine-Azerbaijan-Moldova) and their implications for international peace, security and development - The militarization of the Arctic.
Co-Founder and Non-executive Director of the Birmingham Enterprise Community. BEC is a student and graduate centered revolution creating a community of entrepreneurs and change makers across the Higher Education institutions of the West Midlands.
I am a founding member of the West Midlands branch of the Chartered Management Institute's student board.
I am an ambassador for the Holocaust Educational Trust and received recognition from the University of Hull for my work with the trust.
I consult various start-ups in the fields of enterprise, management and growth strategy.