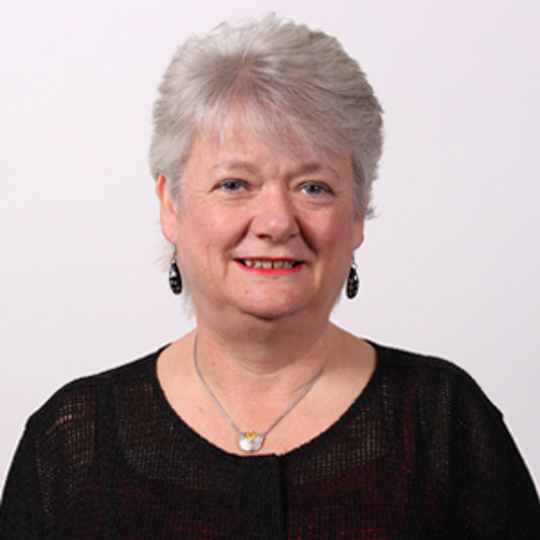 Jane's Profile
Academic qualifications
BA, PGDip
I studied BA Hotel and Catering Administration at Huddersfield University (formerly Huddersfield Polytechnic). On completing my degree followed a graduate programme with Grand Metropolitan Hotels, which led to me specialising in Human Resources within this company. I went on to take on the Human Resource (HR) Management at the Chester Grosvenor Hotel, and then to HR & Training Manager at the Hilton Hotel Stratford upon Avon, moving onto HR manager for the Birmingham Metropole and Warwick Hotels. I joined UCB in 1988, initially organising and marketing short courses for industry and then from 1990 onwards teaching on Hospitality programmes. I studied at the University of Warwick MA Organisation Studies. From 1993 to 2010 (working part-time at UCB) Over a number of years I was employed as a co-Director of a SME which sourced, imported and retailed, character licence merchandise from the Far East, distributing to large retail operations, hard discounters and wholesale distributors in the UK and the EU.
My current key responsibilities are centred on my role as Year Manager for FdA Hospitality Business Management Level 5. During my time at UCB I have been the ILT 'champion' for the Hospitality School and continue to make use of IT in both teaching (live business cases) and within assessments. From 2010-2014 I represented the Tourism Hospitality and Events school in raising the research and scholarly activity profile, assisting in the organisation of the annual College Conference and the 21st Council for Hospitality Management Educators Conference. During this period I supported the school's staff in their Research and Scholarly Activities. I have marketed UCB programmes in the UK and overseas, in 2013 representing UCB in Malaysia. I have taught on the degree programmes delivered by UCB in Hong Kong and the Maldives.
I am an active contributor to, and teach on a range of Strategic Management related modules (Level 6) delivered across a range of programmes within the University. I am a module leader for the Level 6 Innovative Food Retail. I teach on the Undergraduate Research Project Modules both in the UK and overseas. During my teaching career at UCB I have also taught International Marketing (Level 6) and Human Resources (Level 5).
Research interests and scholarly activity
I am currently undertaking a Ph.D. at Leeds Beckett University aim to complete this by June 2017. My research looks into in the current environment of UK Higher Education, with a focus on vocationalism within a new university (UCB). It considers the motivations that our students have in engaging with this HE institution; and whether these reflect the HE sector in general, and how such perceptions are influenced by wider public or political narratives. It asks the higher education students of this dual-sector institution, how they regard vocationalism; how and why they chose this institution; and how their university experience has impacted on their aspirations for their future(s), to understand the value our students place on vocational specificity and other graduate attributes.