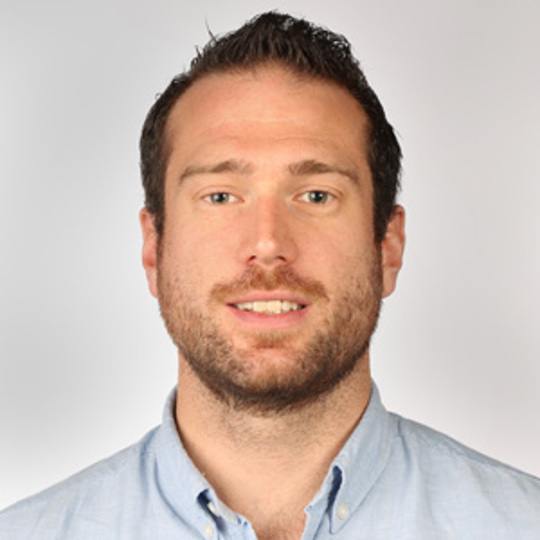 James' Profile
Job title
Senior Lecturer
Academic qualifications
MSc Exercise and Behavioural Medicine
For the last 17 years I have been greatly immersed in rehabilitation, working with athletes at varying levels and working in clinical settings including cardiac rehabilitation and neurological rehabilitation. I graduated with an MSc in Exercise and Behavioural Medicine in 2008 and I have been working in higher education as a lecturer and researcher for different institutions for more than a decade. I joined the Sports Therapy team at University College Birmingham in 2016.
Exercise Science for Sports Therapists (1603), Soft Tissue Therapy (842) Pathology of Sports Injuries (624), Research for Sports Therapists (783), Professional Clinical Practice (841), Exercise as Medicine (1607)
Research interests and scholarly activity
My main areas of interest are investigating exercise and sports therapy rehabilitation interventions within people with long-term neurological conditions. My research so far has been looking into rehabilitation strategies within Parkinson's, Multiple Sclerosis, Muscular Dystrophy, Stroke and Acquired Brain Injury.
Related publications:
Bateman J L., (2013) The effect of a dual task on both functional mobility and hand function tasks. Clinical Rehabilitation 27 (11): 1044-1047
Collett J., Dawes H., and Bateman J., (2016) Physical Activity for Long-term Neurological conditions. In: Scott A and Gidlow C., Ed Clinical Exercise Science: Routledge pp 155-177
Collett J., Dawes H., Meaney A., Sackley C., Barker K., Wade D., Izardi H., Bateman J., Duda J., Buckingham E., (2011) Exercise for multiple sclerosis: a single-blind randomized trial comparing three exercise intensities. Multiple Sclerosis Journal 0 (00) 1-10
Delextrat, A., Bateman, J., Jos, V. and Daniel, C., 2017. Changes In Torque-angle Profiles Of The Hamstrings And Hamstrings-to-quadriceps Ratio Following Two Hamstrings Strengthening Exercise Interventions In Female Hockey Players. Br J Sports Med, 51(4), pp.311-311.
Delextrat, A., Bateman, J., Esser, P., Targen, N. and Dawes, H. (2016). The potential benefits of Zumba Gold® in people with mild-to-moderate Parkinson's: Feasibility and effects of dance styles and number of sessions. Complementary Therapies in Medicine, 27, pp.68-73.
Winward C E., Dawes H., Bateman J., Wade D T and the LIFE steering group (2011) A framework for community based exercise in long term neurological conditions: long term individual fitness enablement (LIFE) project. Clinical Rehabilitation 25 (7) 579-587
External Examiner, University of Bedfordshire