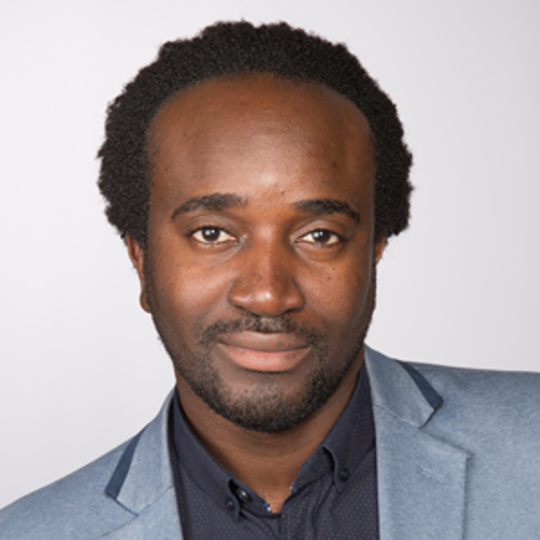 Affi's Profile
Job title
Senior Curriculum Leader
Academic qualifications
MCMI, CPGEMaths Sup, BSc (Econ), M.B.E., Ingénieur Sup de Co.
Professional recognition / membership
Winner of University College Birmingham Great Teaching Award, 2018 Winner of University College Birmingham Great Teaching Award, 2017 Government Advisor in Economics matters Member of the Chartered Management Institute
I hold a Master's in Business Engineering (M.B.E) from the Ecole Supérieure de Commerce, ESCA (Sup de Co.), and studied Business English at the University of Brighton.
Following my studies, I joined the World Bank as a consultant to the joint UN-World Bank National Program for the Ivory Coast before working as Head of Strategy for a consulting firm specialising in government advisory on entrepreneurship and investment matters.
I have led investments and international trade negotiations on behalf of governments and agencies. I consulted for various foreign companies on their strategic expansion into the African and French speaking markets.
Over the past five years, I was a visiting lecturer and guest speaker at various institutions in Africa and in the UK, including Aston University, Bristol University and University College Birmingham, covering a broad range of topics in business and economics at undergraduate and postgraduate levels.
I joined the Business School in 2015 as a Lecturer of Business and Enterprise Management. As an SCL for Enterprise and Marketing, I lead the planning, design and delivery strategy of Enterprise and Marketing programmes across the Business School and develop the teaching and learning strategies.
I am fluent in English and French.
My teaching philosophy is to provide seamless integration of academic conceptual foundations and applied experiences. I intervene in most disciplines of Business including Entrepreneurship, Strategy, Risk management, Finance, Marketing, International Business and Leadership. I am passionate about teaching entrepreneurship not only to students on business programmes but also to students across the university. I am keen on working with a multidisciplinary team of lecturers to develop innovative programmes.
Research interests and scholarly activity
My ongoing research interests include Entrepreneurship and Strategy.
I consult on entrepreneurship and growth strategy projects for various businesses and governmental agencies.
Strategy Champion on the West Midland Regional Board Member of the Chartered Management Institute (CMI).