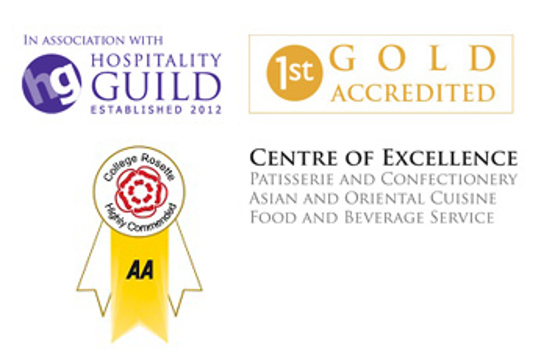 UCB College of Food and has received the following accreditations for the University's training in the food industry.
University College Birmingham is the only institution to have been awarded all of the above accreditations.

Receiving these accreditations means that industry experts from the Hospitality Guild and major employers have looked at how we work and said that we deliver high quality training. It also means that when we teach, it is enjoyable and effective – and perhaps most importantly, what we teach meets the needs of employers and learners.
Because we've been recognised as an accredited college, it also means that we have great resources for learners to use and that we listen to their feedback to make our courses even better. 
With confirmation from industry experts, employers everywhere can be confident that the training we provide gives students the skills businesses need – and that we will keep on working to keep the high standards we have achieved so far.