July 2021
Young bakers impress star graduate with vegan bread creations for college contest
By Darren Campbell
Share post:
Young bakers at University College Birmingham have risen to the challenge of making vegan-friendly bread as part of a student competition.
Students on the College's Level 3 Bakery course were put to the test to discover who could bake the Best Vegan Loaf, with their creations being judged by award-winning bakery graduate Katie Garrett.
Showcasing their creativity and innovation, the budding bakers had to produce a 400g loaf without using any animal products such as dairy or eggs. The students had a week to practise before baking their final loaves.
"The loaves were made to a very high standard and there were some excellent ideas and final products"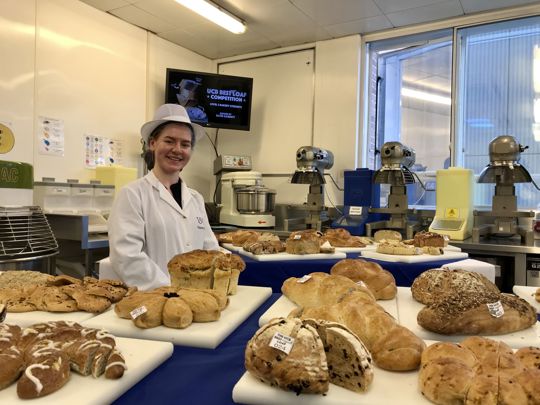 Former BSc (Hons) Bakery and Patisserie Technology student Katie – protege of royal wedding cake maker Fiona Cairns and winner of this year's Baking Industry Awards (BIA) Rising Star award – was then invited to Summer Row to judge each loaf based on appearance, texture, flavour and innovation.
Cash prizes were up for grabs for the star bakers, with Aisha Shaikh scooping 1st place and £250. Ciara Murphy took second prize (£125) with Amira Fayyaz and Tionne Cohen-Grant in joint-3rd (£75).
The contest also served to support the young bakers' studies, linking in with their product development unit on the Level 3 Bakery course.
Bakery tutor Ross Jones said: "The students were able to understand the importance of product development and producing test bakes and how to construct a specification.
"They demonstrated skills and knowledge they had learned about in theory lessons and put them into practice.
"The loaves were made to a very high standard and there were some excellent ideas and final products."
In pictures: Best Vegan Loaf competition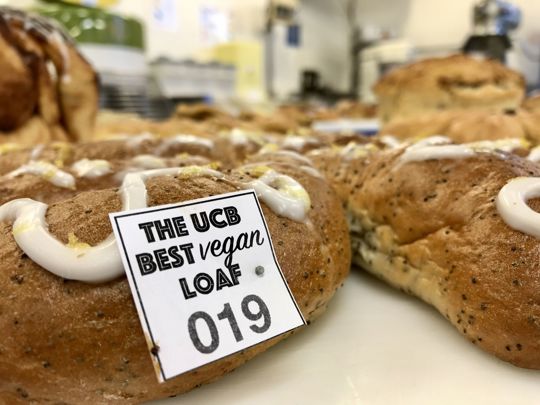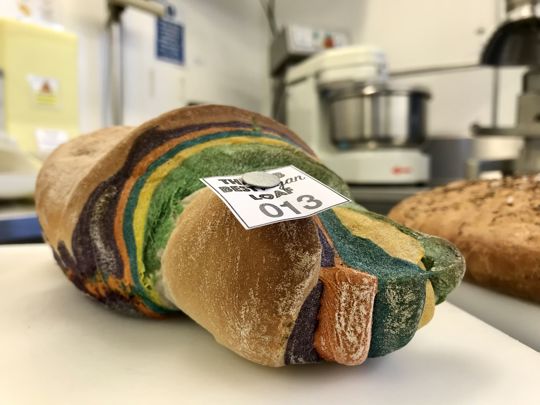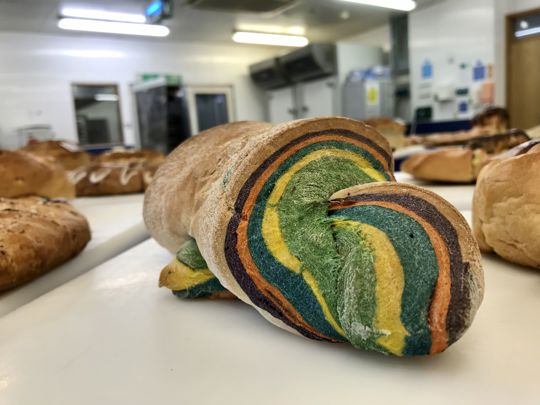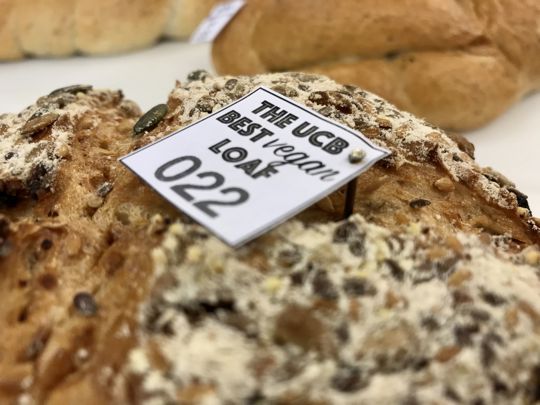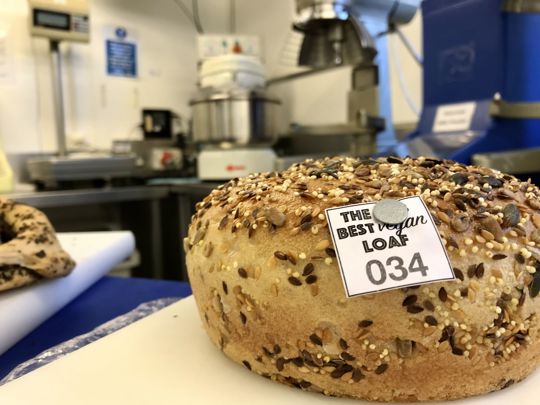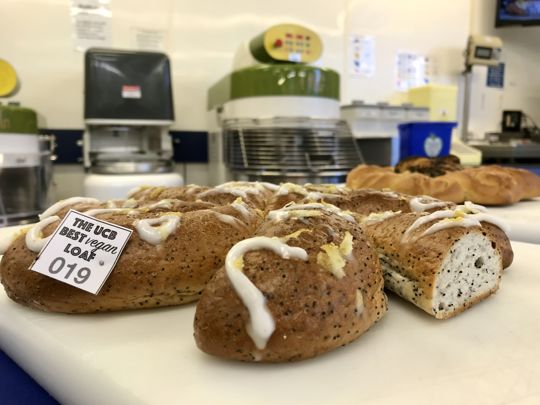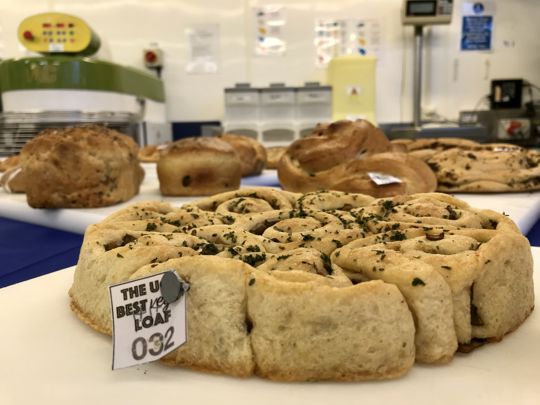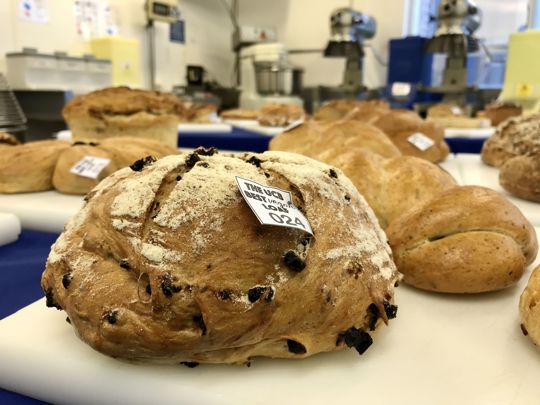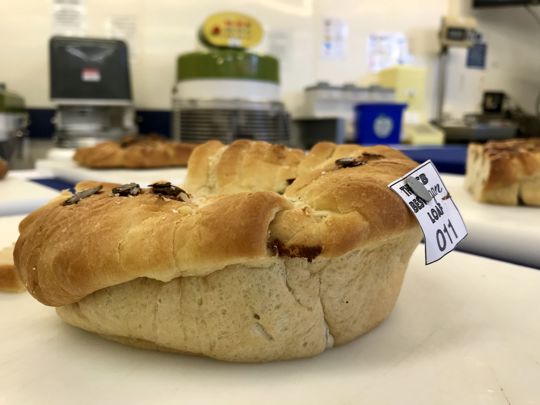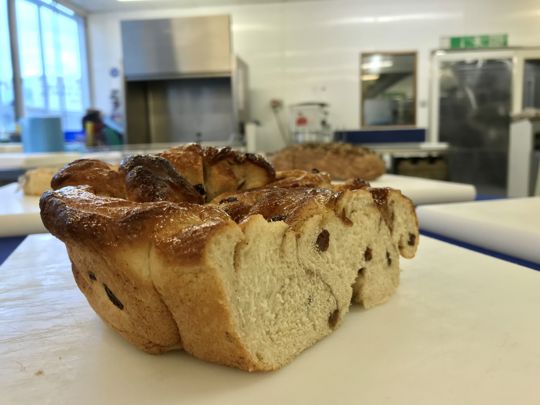 The Best Vegan Loaf competition is not the only contest students at our Birmingham College of Food have been taking part in recently, with trainee chefs on the College's Level 3 Professional Cookery course participating in the inaugural Eddie McIntyre Award Student Chef Recipe Challenge this week.
University College Birmingham is renowned for providing specialist training for anyone looking to enter the baking and wider food industry, offering a range of college and undergraduate courses supported by industry-standard bakery, kitchen and restaurant facilities on campus.
Find out more about our courses within our Birmingham College of Food here.
Check out our latest news stories