October 2018
Working on Chitty Chitty Bang Bang - placement power at UCB
A flying car, a child catcher and a character called Truly Scrumptious – all in a day's placement for our Specialist Hair and Media Make-up degree students.
More than 20 of them worked with BMOS – Birmingham's oldest and largest operatic society – for their summer production of Chitty Chitty Bang Bang at the Alexandra Theatre.
And, there were plenty of different tasks for the students, from taking care of the hair and make-up through to sculpting and casting prosthetic noses for the dastardly child catcher.
June's shows were the first time that the musical had been licensed to an amateur company performing at a major theatre and it was a chance in a lifetime for many of those on the course. Some of them also experienced the media circus as they provided hair and make-up for a promotional event in Birmingham's Bullring, which attracted radio and television interest with others involved in rehearsals and production meetings.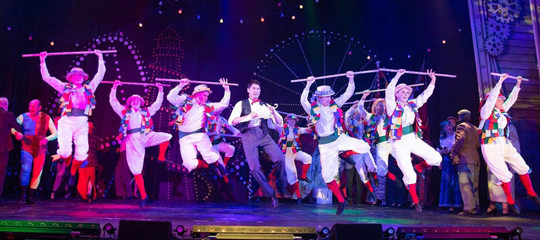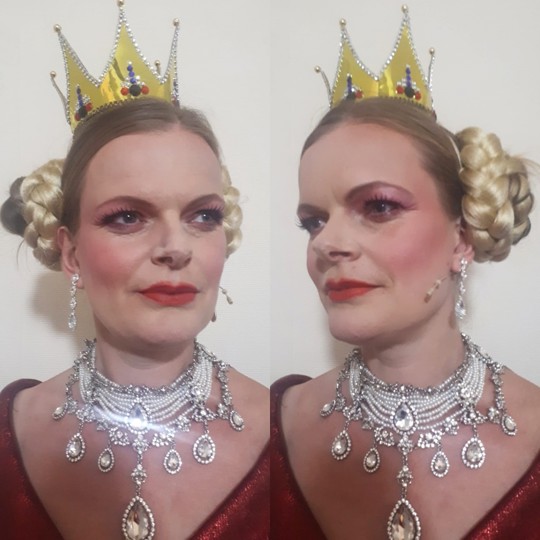 Level 5 student Miriam Bibi was one of those involved in the production. She said: "This year's Chitty Chitty Bang Bang theatre placement was extremely fun and so worth it to put on my CV.
"I have gained valuable experience working within a theatre, gaining the feel of a potential future industry. The placement tutors were a massive help. I was assigned on the main character Truly Scrumptious' hair and even working with the actress was such a pleasure.
"Everything was so organised and the time management between everything was excellent. I'd definitely recommend everyone trying a placement."
BMOS secretary Claire Hemming said she hoped UCB would be involved in many more of the group's productions.
She said: "Lots of the cast commented on how great it had been to have your students helping us and the make-up and hair was fantastic. We look forward to working with UCB again on our future shows."
Find out more about placements at UCB.