June 2017
UCB wins record number of gold medals at national bakery competition
UCB is officially a force to be reckoned with after bringing home a record 29 medals – including 12 golds - from one of the industry's biggest bakery competitions. 
The annual conference of the Alliance for Bakery Students and Trainees (ABST) saw bakery students from across the UK competing at the Alton Towers Resort in Staffordshire. 
Highlights for UCB included sweeping the board in the Shortbread and Rank Hovis Cup, winning gold, silver and bronze in both hotly-contested categories. 
Samantha Dowle, Assistant Dean of UCB's College of Food, said they were really making a mark. "From the feedback I had from other colleges taking part, UCB is getting everyone to up their game," she said. "I am delighted with every one of the students that took part." 
Among this year's winners were Bakery Level 3 student Ravina Dhooper in the Celebration Cupcake Challenge, whose chocolate cakes were inspired by her parents' Indian wedding and incorporated elements such as her dad's turban, India's lotus flower and henna tattooing. Even the recipe card was replicated from her parents' actual wedding invite. 
Another success story was Bakery and Patisserie Technology BSc Level 5 student William Leet, who took the prestigious President's Cup for the second year in a row. 
"I explored some new flavours, which was a challenge," said William, who made a cider apple, sultana and cinnamon loaf, as well as a beef and horseradish variety, with Ancient Grains products, plus maple and pecan scones, raspberry and lemon domes and masa dulce slices. 
"Because I won it last year, I felt I had to up the ante to retain my title. Thankfully, it went really well and the sponsor, CSM Bakery Solutions, even wanted to take my products back to look at closer. I would definitely like to go into the R&D side of things when I graduate." 
FdSc Bakery and Patisserie student Sonia Hopkins was another shining star, taking gold in the Shortbread and Fruit Loaf Challenge and bronze in the Slattery Trophy, rising to the occasion with a stunning white chocolate wedding cake.    
With dreams of running her own bakery one day, her triumph is even more impressive when you consider that the 36-year-old juggles her studies with looking after four children between the age of six and 16 and working in the kitchens at Gracewell care home in Edgbaston. 
"It was extremely challenging, but I am very proud of myself, as are my kids," she said. 
It wasn't just students that impressed. UCB bakery lecturer Ross Jones walked away with The Horton Trophy, which can be entered by master bakers, amateur bakers, tutors, students and those training in industry, for the second time in three years. 
Three students who were underage for the main categories, Ryan Evans, 16, Semei Rowe, 17, and Amee Plimmer, 17, also cut their competitive teeth in the new Junior Challenge Cup, which they won with an impressive Madeira cake, cottage loaf and birthday cake.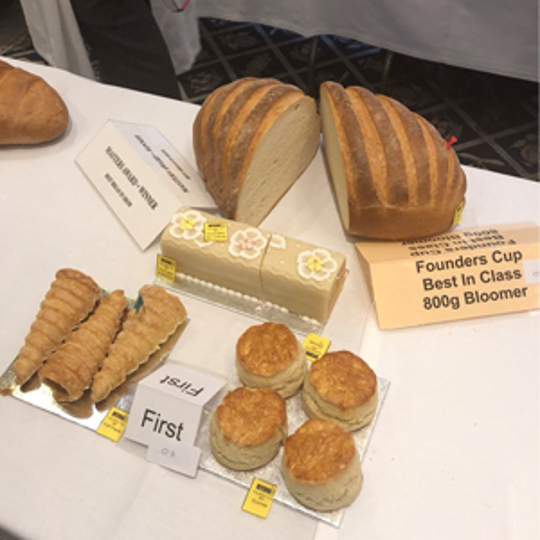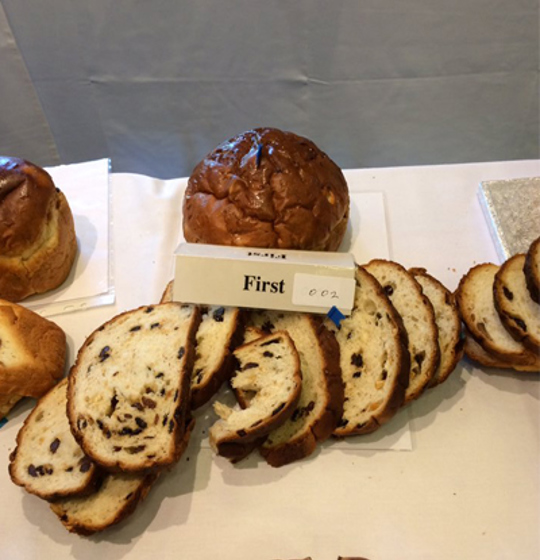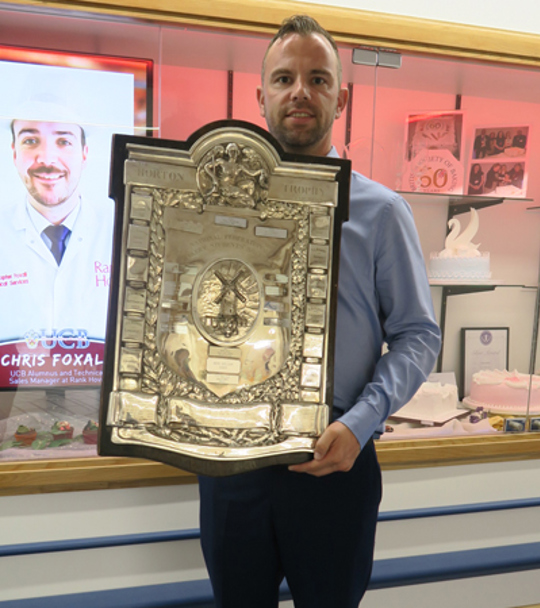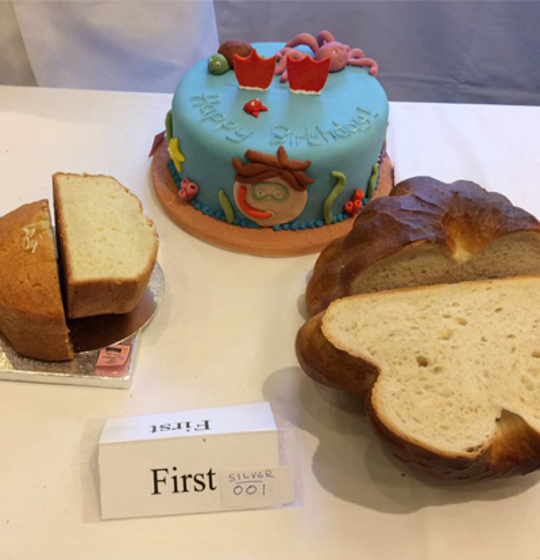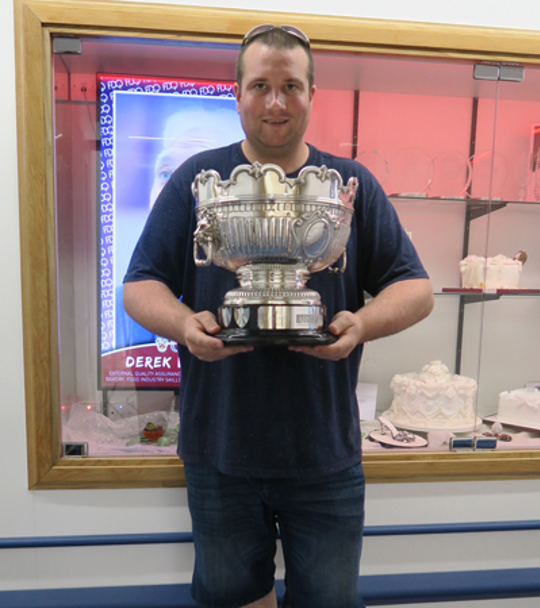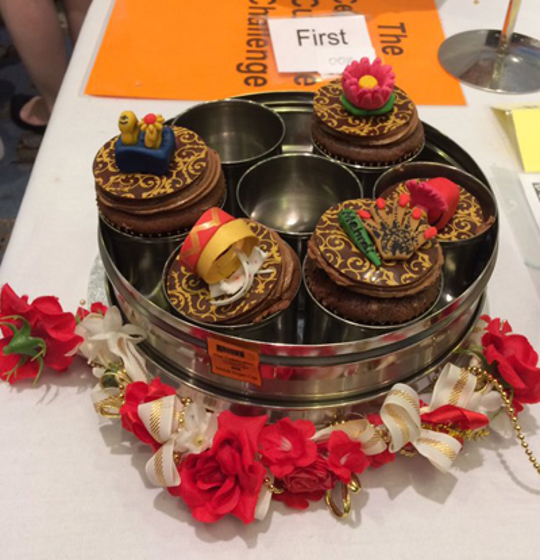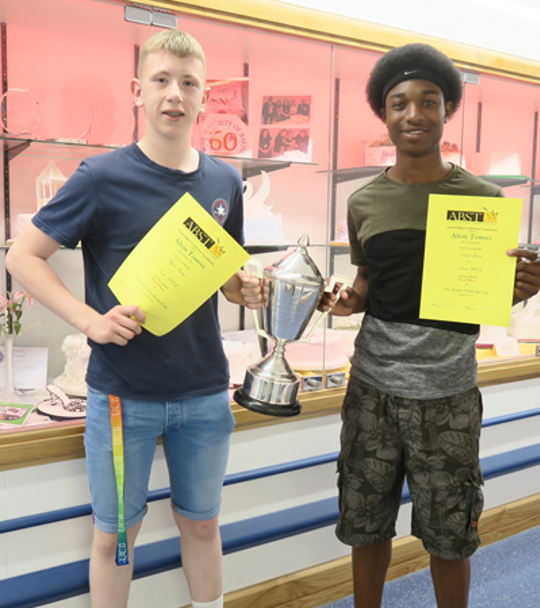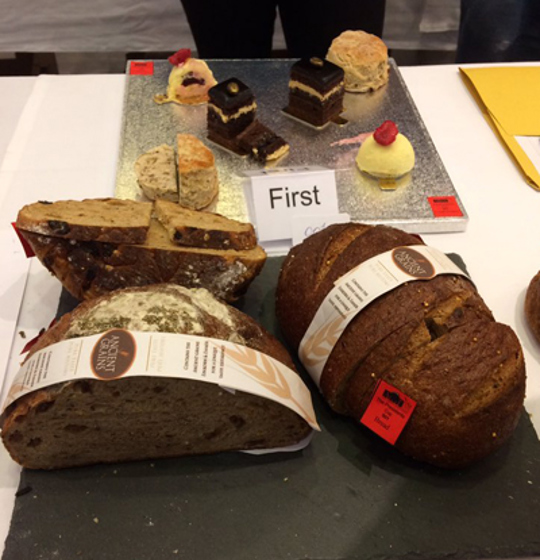 The full roundup of UCB's success: 
The Bakery Trainee Challenge
Jessica Dalton 1st place                                                       
Keely Skov 2nd place 
The Horton Trophy
Ross Jones 1st place
Keely Skov 2nd place 
The Presidents Cup
William Leet 1st place 
The Celebration Cupcake Challenge
Ravina Dhooper 1st place 
Slattery Trophy
Connie Taylor 2nd place
Sonia Hopkins 3rd place 
The Goldex Cup
Kyshan Belshaw 1st place 
The Devon Rose Bowl
Chelsea Collins 2nd place 
Callebaut Chocolate
Leandra Molina 3rd place 
Shortbread Class
Sonia Hopkins 1st place
Chelsea Collins 2nd place
Katie Garrett 3rd place 
Bakery Students Bakery & Confectionery Trophy - Combined Class
Charlotte Wakelyn 1st place 
Rank Hovis Cup
Overall Combined Winner Rebecca Turvey 
Granary
Lotty Lampitt 1st place
Charlotte Wakelyn 2nd place
Paige Simmons 3rd place 
Originals
Rebecca Turvey 1st place
Beth Swift 3rd place 
The British Society of Baking Trophy
Jessica Dalton 1st place 
The Fruit Loaf Challenge
Sonia Hopkins 1st place 
The Mandy Mansell Trophy
Rebecca Turvey 2nd place 
The Healthy Eating Innovation Award
Katie Garrett 2nd place 
The Innovation Trophy
Watanya Thaklaewpun 1st place 
The Wrights Trophy - LIVE
Kirsty Day 3rd place 
The Junior Cup Challenge
First place team event
Amee Plimmer 1st place
Ryan Evans 1st place
Simi Rowe 1st place