October 2017
TV chef Glynn Purnell and SORTEDfood's Ben Ebbrell back search for UCB Young Chef of the Year 2018
Celebrity chef Glynn Purnell and internet cooking star Ben Ebbrell have been unveiled as judges for the final of University College Birmingham's Young Chef of the Year 2018.
Michelin-star chef Glynn, known to millions of food-lovers for his television appearances, will join Ben, founder of SORTEDfood, to find the best young chef aged 14 to 16. Ben, a graduate of University College Birmingham (UCB), is a chef and founder of SORTED, one of the world's largest YouTube food channels with nearly 1.8 million subscribers.
The UCB Young Chef competition is a culinary showcase for pupils in Year 10 and Year 11, and is being supported by the Federation of Quebec Maple Syrup Producers through its brand Maple Products from Quebec.
Young cooks have until November 14 to enter the competition, now in its second year. They must submit a two-course menu – a hot main course and a hot, or cold, dessert – for two dinners for a £10 budget. One of the dishes must feature pure Canadian maple syrup.
The pupils with the best menus will be invited to take part in cook-offs at UCB, culminating in the final on January 20. The top chef will win an iPad Pro and their school will receive £500 of cookery equipment.
Glynn said: "I am delighted to be a judge for the final and am looking forward to trying the dishes. The standard of cooking, and the commitment of the pupils, was terrific last year and I am sure the bar will be raised even further this time around."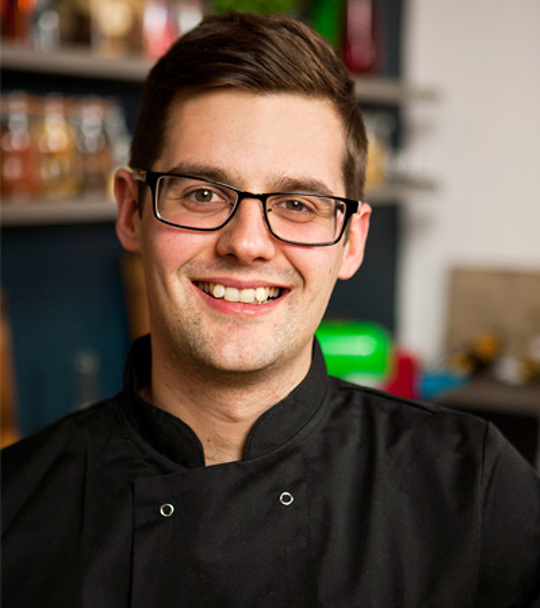 Ben said: ""It's great that young chefs are given a platform to showcase their skills. My tip is to keep things simple, concentrate on the flavours, make sure the dish means something to you, and you enjoy cooking it. It really shows."
Maple Products from Quebec has been staging a series of "maple masterclasses" with UCB to promote the competition and boost young people's kitchen skills.
Pupils can enter the contest via the online form at www.ucb.ac.uk