March 2021
Student chef Killoran ready, set, mango for Zest Quest Asia grand finale
By Melanie Hall
Share post:
A talented student chef from University College Birmingham has made the finals of this year's Zest Quest Asia Tilda Challenge.
Killoran Wills will be rustling up an exquisite cardamom and cumin rice sponge with coconut and lime rice cream, sesame seed tuile, mango compote and coulis for the cook-off on Wednesday 31 March, set to be beamed virtually from finalists' college kitchens.
Professional Chef FdA student Killoran is one of just 12 students to make it through to the grand finale of the virtual spin-off of Zest Quest Asia, the national student culinary competition founded by restaurateurs Cyrus and Pervin Todiwala with the Master Chefs of Great Britain.
She now hopes to follow in the footsteps of former winners of the pre-lockdown competition from University College Birmingham. With entrants made up of groups of three, John Almeida, Dorottya Kalo and Gonçalo Machado won in 2020, while Peter Price, Hugo Montgomery and Alex McLaren took the crown in 2017.
"We are so glad that despite the challenges of the past year, the spirit and determination of the next generation of chefs has not been diminished."
The former won an incredible prize of a culinary trip to Thailand, while the latter got to work with some of the best global chefs in Japan.
Launched in January 2021 and sponsored by Tilda Foodservice, the Zest Quest Asia Tilda Challenge attracted more than 90 entries from over two dozen colleges.
So high was the calibre of submissions that the judges — the Todiwalas, chefs Murray Chapman and Steve Munkley, as well as Jo Witchell of Tilda Foodservice – made the decision to double the number of finalists from the originally planned six to 12.
A total of seven cuisines were represented in the beautifully assembled, often complex dishes created by the finalists – Japanese, Indian, Chinese, Indonesian, Filipino, Korean and Thai.
Professional Chef FdA year manager Mathew Shropshall said: "It's a real pleasure to put forward Killoran from the FdA Level 4 Professional Chef course. She inspires students at University College Birmingham with her passion for cooking and focus on learning.
Killoran continues to make her family proud and we wish her all the best in this amazing competition."
Cyrus Todiwala said: "I would like to congratulate all of our Zest Quest Asia Tilda Challenge finalists. To those who didn't make it this time, never give up as there will be many other opportunities for you to showcase your talent and ambition. We are proud of you all and it really was a challenge for the judges amid so many spectacular efforts.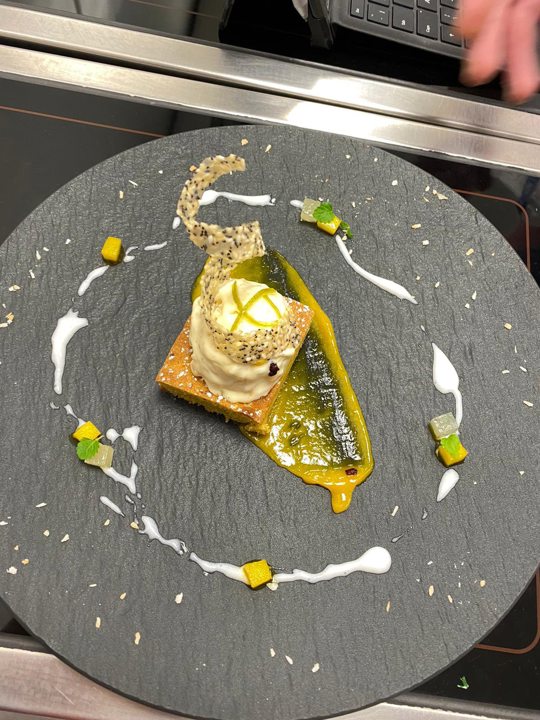 "I want to thank Chef Sey Millington in particular for undertaking the heroic task of helping us to collate all 92 entries from 27 colleges.
"In terms of the entries themselves, I am delighted that so many students were committed to researching the origins of their dishes and were striving for both creativity and authenticity. We've come a long way since we launched Zest Quest Asia with the aim of raising the profile of Asian cookery as a career for aspiring student chefs.
"Personally, it is deeply rewarding to see budding chefs from so many colleges in the UK start to unearth and embrace the mysteries and challenges of Asian cookery and cuisine. That their tutors continue to take a keen interest in this subject area bodes well for the future of catering education."
Annette Coggins, Head of Foodservice at Tilda UK, said: "Inspiring student chefs has always been a passion of Tilda's. To see so many well-thought-out entries following the tutorials has been fantastic to see.
"We are so glad that despite the challenges of the past year, the spirit and determination of the next generation of chefs has not been diminished. We're excited for the final and to see how our finalists can show us their exploration of all the wonderful possibilities of Tilda rice and Asian cuisine!"
University College Birmingham provides a wealth of opportunities for students on our renowned food and hospitality courses to gain experience and put their skills to the test in industry competitions.
Find out more about the range of courses available within our Birmingham College of Food.
Check out our latest news stories