November 2019
No pot luck! Bakery students see sweet silver success at world's greatest cake show
Three bakery students from University College Birmingham all walked away with a silver medal from what is dubbed 'the world's greatest cake show'.
In their very first competition, Level 3 Bakery students Abigail Lester, Rebecca Encil and Osayemwenre Osamuyi all impressed with their 8" cakes decorated for a special occasion in the Beginners category of the competitions at Cake International at the NEC.
Fellow student Aaliyah Jones also picked up a merit in the category, open to anyone who has never entered a Cake International competition and is a cake novice, with one year or less experience.
Over in the Floral Sugar Craft adult category, Kyshan Belshaw, a second year Bakery and Patisserie Technology foundation degree student, picked up a bronze for her exquisite 'pot plant' creation, while Level 3 Bakery student Sadia Iqbal picked up a merit.
Samantha Dowle, Assistant Dean for Bakery and Patisserie at UCB's College of Food and Hospitality Management, said: "With all eyes scrutinising your work, competing for the first time is nerve-wracking and to have three new-to-the-business bakery students pick up silver medals, with two others taking a bronze and a merit, at the world's greatest cake show is a proud moment. They really did pull out all the stops to showcase their skills. A fantastic achievement."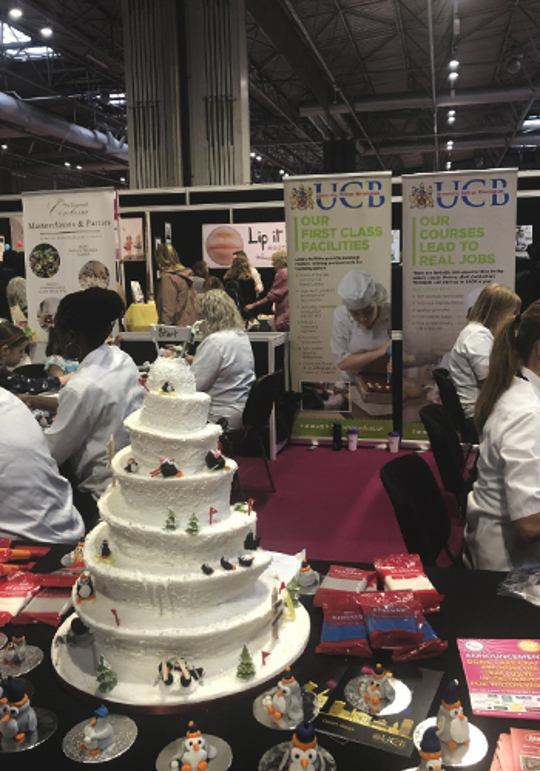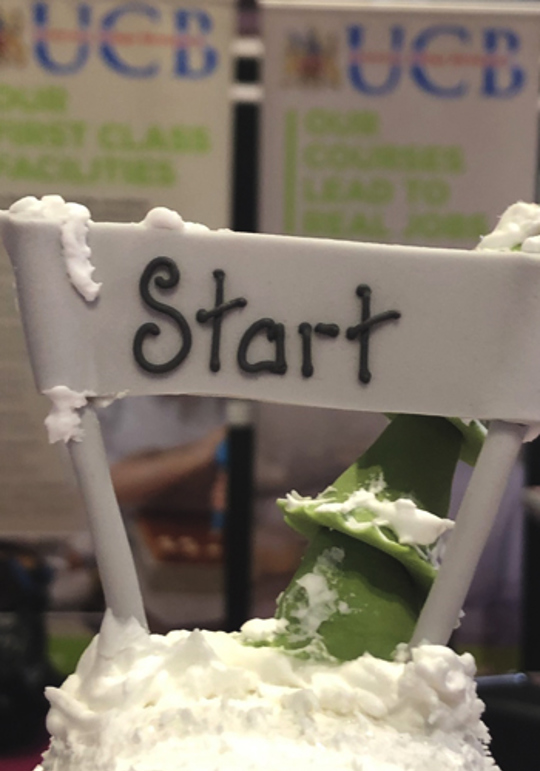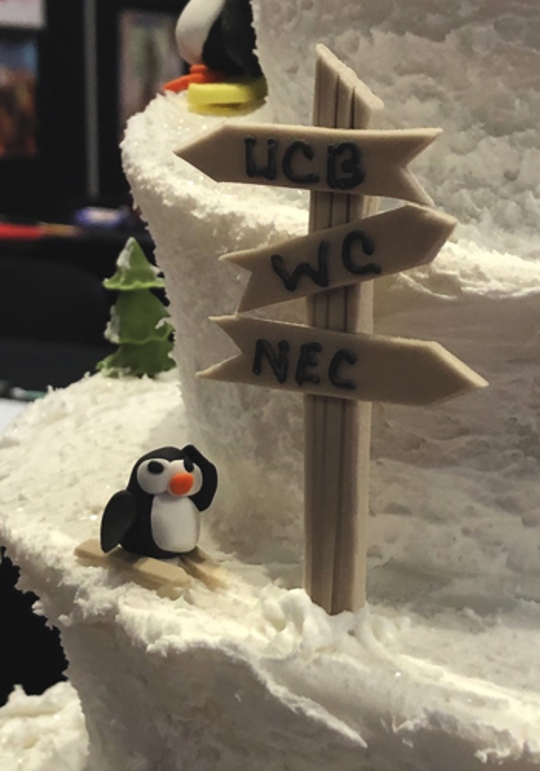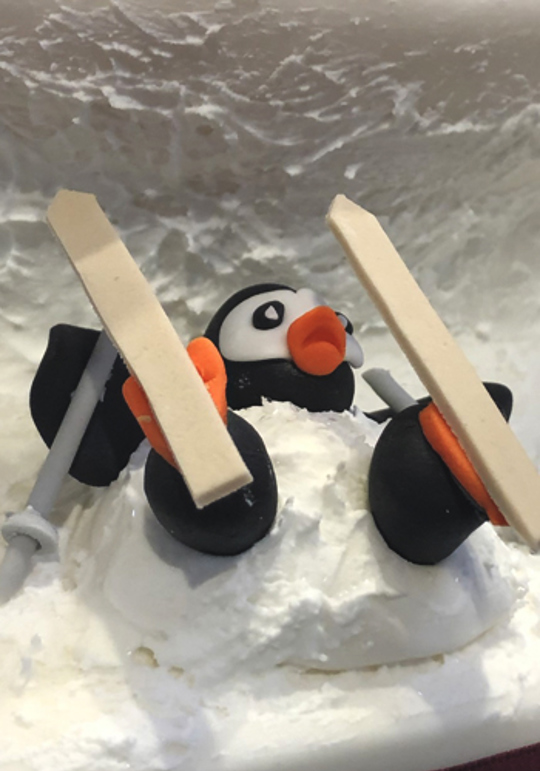 Sponsored by Renshaw, students from University College Birmingham also got to make sugar paste penguins at the University's stand at the show, where budding bakers could hear about UCB's college and degree courses and the invaluable placements students have the opportunity to undertake.
Over three days, Cake International is the chance for visitors to see ground-breaking displays, the wildest competition entries in 27 different categories and the most famous cake stars from around the world.
Visitors can also take part in workshops and demos, discover the latest trends and make the most of the world's biggest cake shop in the shopping zone.
Find out more about bakery courses at UCB's College of Food and Hospitality Management.