October 2017
New halls of residence space designed for Millennials
From flexible working hours and recorded lectures to Whatsapping friends and FaceTiming parents, there's no question that student life is very different to 20 years ago, which is why UCB has created a designated space for today's more discerning students and modern lifestyles. 
The new Guild Space – a multipurpose community hub based at The Maltings halls of residence – was officially opened this week following an action-packed activities and events programme for Fresher's Week, including a treasure hunt and indoor picnic to a visit from Digbeth Dining Club. 
As a relaxed, flexible area designed for students living and working in true millennial style, the Guild Space has a host of specialised work and dining spaces and an adaptable open-plan layout. 
It even has a welcoming 'beanbag' cinema area, making it a far more engaging space for students to spend much-needed downtime together off-campus. 
Fitness fanatics are also catered for. In addition to the above, there is a new dance studio for sports clubs and societies, all readily equipped for Zumba, Pole Fitness, yoga classes and much more.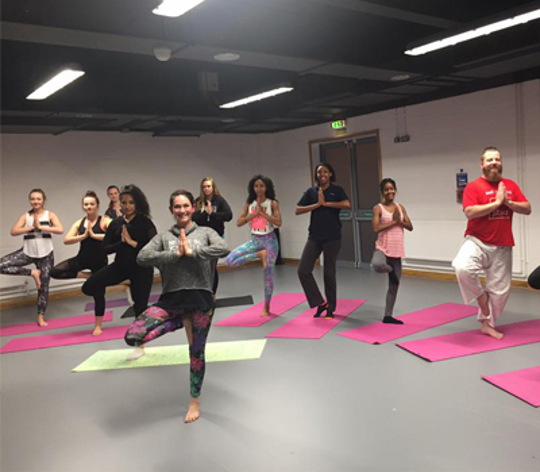 The new space is already holding film nights, with plans for pop-up guild shops. However, as far as the long-term itinerary goes, the University's Guild of Students Manager Ellen Kemp said they were looking to UCB's latest cohort for the final word. 
"While we have lots of ideas for potential uses and activities for the Guild Space, we would like our new students to take the lead," said Ellen. 
"Now the new semester is underway, we're eager to hear their feedback and plan to move forward together from there." 
If you have any brilliant ideas for the use of the Guild Space, please email E.Kemp@ucb.ac.uk.