February 2019
Graduate Nathan and Team UK secure top 10 finish at Bocuse d'Or world final
A team of chefs including a University College Birmingham graduate have secured a top 10 finish in the final of the world's most prestigious culinary competition.
Team UK finished in 10th place in the world final of the Bocuse d'Or this week following two intense days of competition in Lyon, France.
Team captain Tom Phillips, of Michelin-starred Restaurant Story in London, and commis chef Nathan Lane, who completed a Level 3 Diploma in Professional Cookery at UCB two years ago, battled against top chefs from 23 other countries in the final, which was won by Denmark.
The UK team, which is officially sponsored by UCB, had trained for the contest in a specially-designed Bocuse d'Or kitchen at the University's Summer Row campus.
Nathan and Tom were joined in Lyon by coach and former Bocuse d'Or candidate Adam Bennett, of Michelin-starred restaurant The Cross at Kenilworth, as well as Simon Rogan, chef owner of L'Enclume, Roganic and Aulis.
Andreas Antona, chair of the Bocuse d'Or UK Academy - which provides backing for Team UK - said: "I'd like to thank the team for their sheer determination, fearless approach and great craftsmanship leading up to this fantastic result.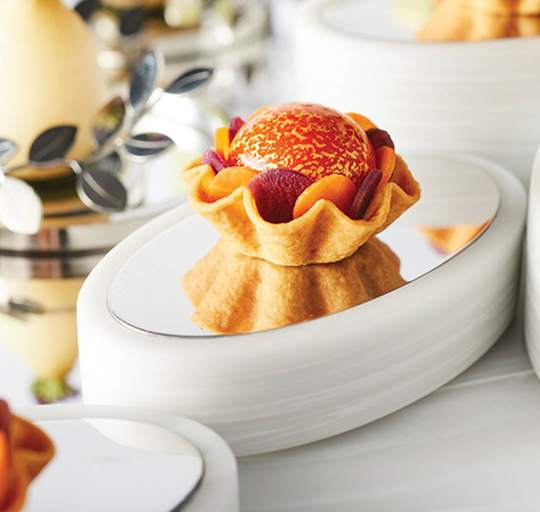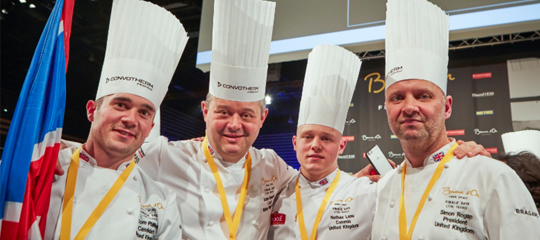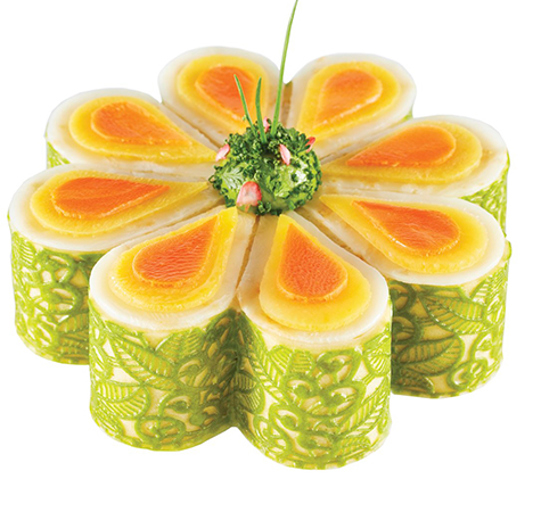 "Before we left, we said we'd be happy to be in the top 10 and what we've achieved shows we are progressing in the right direction. I'd also like to take the opportunity to thank all our partners, sponsors and supporters who have helped us to achieve the result.
"We believe we have the right infrastructure to see us develop and achieve a podium place in the not-too-distant future. The team and I are now focused on our push to Lyon in 2021, starting with the search for the next candidate and the next continental selection in Estonia 2020."
The final of the Bocuse d'Or, which is held every two years, saw each team given five hours and 35 minutes to produce 16 plates of a fish course and a platter which was divided and served to 14 people.
Team UK's theme on a plate was chartreuse of scallops, mussels, oyster and cockles layered with cauliflower and braised leeks.
For the platter, Tom and Nathan produced a rack of suckling veal, sweetbread braised with New Forest yellowfoot chanterelle mushroom farce, Suffolk sand carrot tartlet, braised onions milk poached calf's liver with Gloucester Old Spot, and Wye Valley leek and potato terrine with Tunworth cheese.
Team UK finished one place below defending champions USA, while the gold, silver and bronze awards went to Denmark, Sweden and Norway, respectively.
Find out about our range of courses at UCB's College of Food here.
Photo credit: Jodi Hinds