October 2022
Bakery students kick-start student ambassador role with scarily good Halloween recipes
By Melanie Hall
Share post:
Two trainee bakery technologists from University College Birmingham have been busy creating Halloween recipes for everything from petrifying pumpkin profiteroles to bleeding brain muffins to kick-start their role as student ambassadors for a global bakery supplier.
One of Kitty Glencross and Stephanie Horsley's first jobs as Dawn Foods' 2023 student ambassadors was to come up with a series of scarily good recipes to inspire the company's thousands of social media and website followers.
Both in their final year of the University's Bakery and Patisserie Technology BSc (Hons) degree, the pair were selected as this year's student experts thanks to their talent, creativity, knowledge and expertise.
"Dawn's partnership with University College Birmingham is a great way to support the up-and-coming talent starting out in the bakery industry"
Each year, student ambassadors are chosen to assist Dawn Foods as part of its ongoing partnership with University College Birmingham to support young people entering the baking industry.
Kitty, aged 22, and Stephanie, 25, will get to work with the company's application chef Robin Loud on lots of new recipes for the industry, as well as creating blogs, insights and articles for the company's website, trade press and social media platforms.


Stephanie and Kitty's Halloween baking recipes for Dawn Foods
Stephanie comes from Stafford and was inspired to get into baking by her grandmother, a skilled home baker who made incredible wedding and birthday cakes.
"This opportunity is an invaluable experience," said Stephanie. "It gives me a taste of parts of the industry that are of particular interest to myself personally, while allowing me the opportunity to nurture my creativity through recipe creation using Dawn Foods' fabulous products.
"It is also a privilege to represent University College Birmingham, a university that has taught and given me so much over the past three years."


Dawn Foods ambassadors Kitty Glencross and Stephanie Horsley
Kitty, who comes from Kent, works part-time in a cake shop to get hands-on experience and volunteers in a community artisan bakery.
"It is an honour to represent University College Birmingham and Dawn Foods as a student ambassador," she said. "I am grateful to have this amazing opportunity to gain experience in the bakery industry."
Jacqui Passmore, marketing manager UK and Ireland at Dawn Foods, said: "Every year, we are delighted with the standard of students who apply to become Dawn Foods' student ambassadors.
"The students are not only skilled at practical bakery, but also have their fingers on the pulse about what is going on in the wider bakery and culinary world – from formats to flavour combinations, and social media influencers to celebrity bakers. 
"Dawn's partnership with University College Birmingham is a great way to support the up-and-coming talent starting out in the bakery industry." 
In pictures: Stephanie and Kitty's other bakery creations









Sweet opportunity!
During their studies at University College Birmingham, Kitty and Stephanie have had many opportunities to see industry in practice and experts in action.
They visited Fine Lady Bakeries in Banbury, had the chance to see first-hand how a mass manufacture site operates, and this month attended a stunning masterclass led by award-winning master chocolatier and pâtissier William Curley, in partnership with Ponthier and PCB Creation.     
Kitty was also able to attend two short courses for bakery students and trainees at the Artisan Bakery at the School of Artisan Food and in Product Development and Innovation at British Bakels, sponsored by the Worshipful Company of Bakers.
Roll call: Dawn Foods' student ambassadors from University College Birmingham
2023 - Kitty Glencross and Stephanie Horsley
2022 - Ellen Horsey and Claire Pretty
2021 - Krystal Jenkins, Jonah Street and Ross Yates
2020 - Marko Josipovic and Vaishnavi Vora
"Both of these were fantastic opportunities to expand my practical skills and knowledge of different aspects of the industry," said Kitty. "I also had the chance to meet skilled bakery professionals and other bakery students."
The pair are also getting to work on innovative product development in on-trend treats such as macarons, following in the footsteps of former University College Birmingham student and social entrepreneur Rosie Ginday MBE.

For an afternoon tea in their Advanced Patisserie exam, Stephanie followed her love for nostalgia and produced a Turkish Delight-inspired macaron with flavours of raspberry and rose.
Kitty, meanwhile, followed ever-increasing demand for plant-based bakes and used aquafaba to create vegan macarons with flavours of blackberry and lavender to intertwine the herbal and foraging trend. She has also experimented with a cucumber and mint choux bun.
Dawn Foods has established itself as one of the top global bakery companies, providing ingredients, bespoke solutions and services to the bakery and foodservice industries.  
Headquartered in Jackson, Michigan, and with its UK and Ireland base in Evesham, Worcestershire, it employs more than 4,000 people worldwide and partners with more than 40,000 artisanal and retail bakers, food service leaders, and manufacturers located in more than 100 countries.
Where are they now? A few of our graduate success stories
Stephanie and Kitty are among the many Bakery and Patisserie Technology BSc (Hons) students and alumni from University College Birmingham who have made their mark in the baking industry: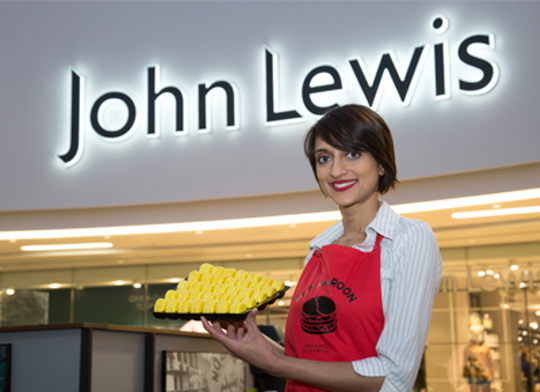 Rosie Ginday MBE (Miss Macaroon)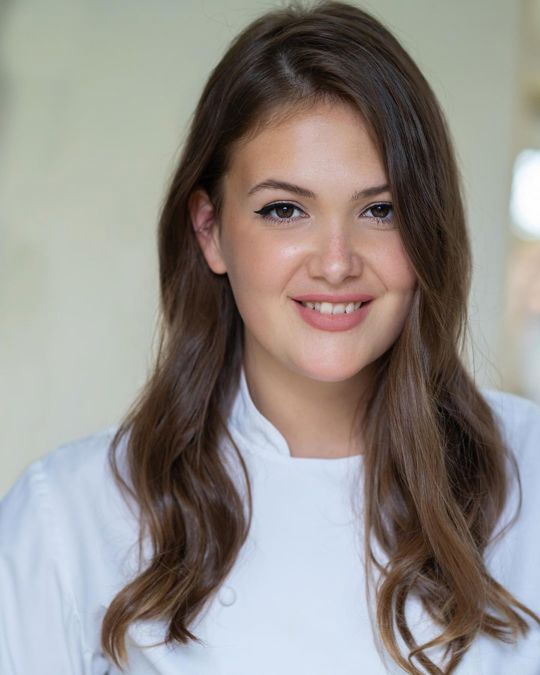 Poppy O'Toole (@poppycooks)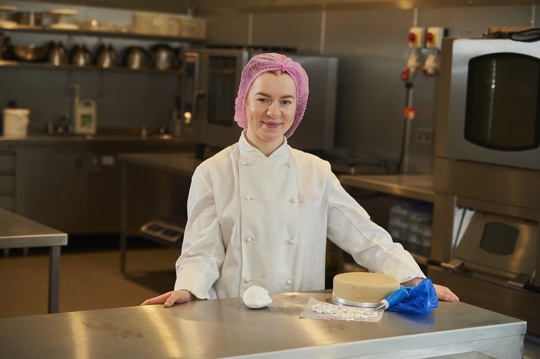 Katie Garrett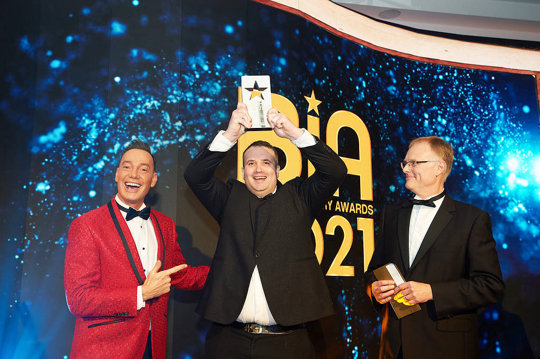 Will Leet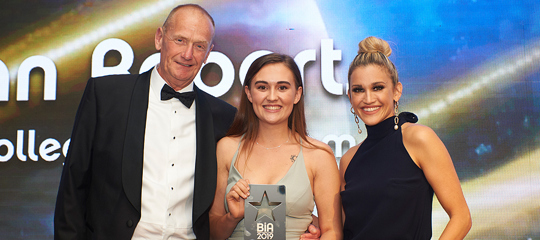 Megan Roberts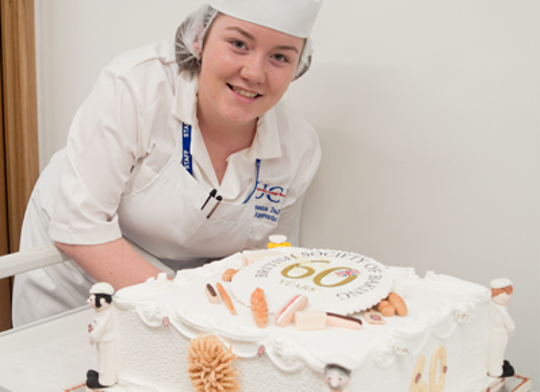 Jessica Dalton

 
Natalie Brown
Katie Garrett – 2021 Baking Industry Awards (BIA) Rising Star winner – now a development technologist at British Bakels
Will Leet – winner of ABST Presidents' Cup two years in a row and 2021 Baking Industry Awards finalist – now a bakery development technologist for David Wood Foods  
Megan Roberts – 2019 Baking Industry Awards' Rising Star winner and Le Cordon Bleu's UK Scholarship Award finalist – now a research and development technologist for AB Mauri UK and Ireland  
Jessica Dalton – 2017 Baking Industry Awards Rising Star winner, who has made chocolates for Sophie, Countess of Wessex – now communications secretary for the ABST  
Natalie Brown – Freedom of the Worshipful Company of Bakers award as top student in the UK – now running her own cake business
Piper Ayres – ABST gold medallist – now a food technology teacher at Christ's College Finchley   
Other former students working at the highest level in bakery and patisserie include Bake Off: The Professionals finalist Bharat Chandegra, who launched XO Patisserie during the Covid-19 lockdown and scored massive business success with his amazing petit gateaux, macaroons and celebration cakes.  
Rosie Ginday MBE, founder of award-winning social enterprise and colour matching macaron business Miss Macaroon, and TikTok star Poppy O'Toole – who recently starred in E4's Celeb Cooking School – also learned crucial bakery and patisserie skills studying at the University.
Students are taught by the best too. Bakery and Patisserie Technology BSc (Hons) lecturers have included Dawn Gemmell, winner of the Outstanding Contribution to the Baking Industry award at the Baking Industry Awards.  
One of her biggest claims to fame is making a spectacular 'toybox' celebration cake for the future king, Prince George – presented to Prince William at University College Birmingham.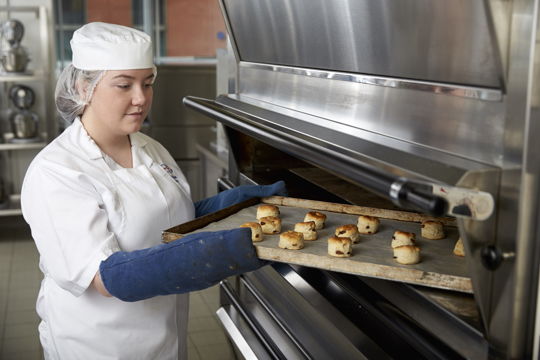 Cutting-edge facilities and opportunities  
Students on our Bakery and Patisserie Technology BSc (Hons) degree learn in cutting-edge facilities.  
These include on-site baking and new product development laboratories with the latest industrial ovens and high-speed mixers and laser volume measuring and dough and flour rheology testing equipment, as well as specialist chocolate production and tempering equipment.  
Bakery and patisserie students also get valuable industry experience in the Restaurant at Birmingham College of Food training restaurant and by having their creations sold in the University's Cakes and Bakes shop. 
Placements are also key to standing out on graduation and our employer partners include everyone from Mondelēz and Hyatt Hotels to The Ritz London.  
University College Birmingham is renowned for providing specialist vocational training for students looking to enter the culinary industry, with world-class facilities and expert tuition provided on a range of college, undergraduate and postgraduate courses as well as apprenticeships. 
Discover our full range of courses within our Birmingham College of Food.  
Check out our latest news stories