September 2022
Maddox's Story
By Maddox Francis
Share post: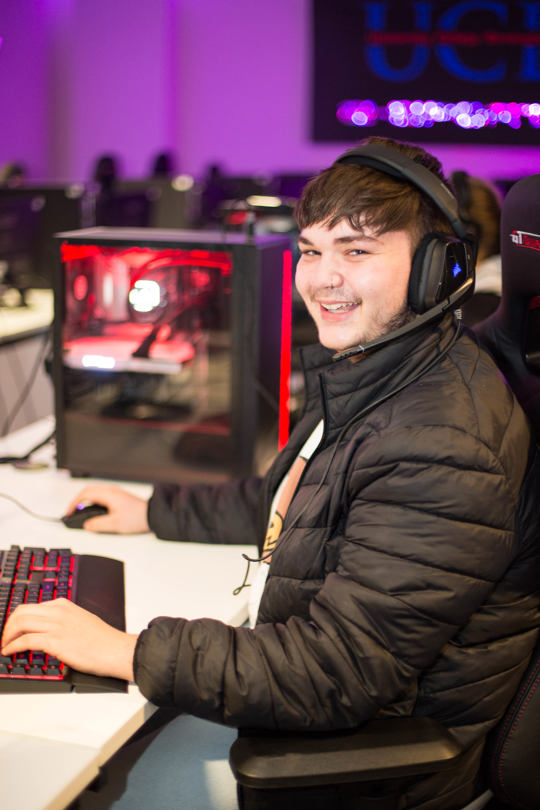 Maddox Francis
Esports Level 3
Game on - aspiring content creator
Maddox is building up his graphic design and digital marketing skills at University College Birmingham with aspirations to become a content creator in the esports industry.
The esports industry is huge and gaming aside, paves the way for a host of well-paid careers, from managing esports events or working in sales, marketing and social media to broadcast production and journalism, human resources, finance, legal roles and more.
Maddox, from Kent, chose University College Birmingham to kick-start his sports career journey because of the "amazing facilities and support".
"Nothing like it was offered down in Kent, so I moved up to Birmingham to study a course I am very interested in to launch my future career," he said.
It was the best decision, said Maddox.
"I love all the units we study as we are taught a wide range of information that can be useful in other sectors of work like fitness, business, and graphic design.
"I also like the amount of support we get from the lecturers, making it easy to approach them if we have any questions about our assignments.
"My plan for after college is to go to uni as I think a lot of unis will start producing esports courses as the popularity of the industry grows.
"However, if I get offered a job in the sector of the industry I would like to work in, I would follow that and grow from my position from there.
He said in 10 years, he would like to be a content creator for an esports team or independently.
"I love to socialise with people, so this would really suit me," he said. 
"And I can use the newfound skills in graphic design I have learned at college to my advantage, to help me brand myself properly."
Find out more about our Esports college course.